We have a number of incredible savings in our sale – don't miss out!
Bathrooms and More are renowned for providing our customers with top quality bathroom furniture and wash basins at insanely competitive prices! That's why we're certain that you'll be excited to learn about some of the incredible offers that we have listed among out sale items at the moment!
We always strive to sell our products below the regular retail price so that our valued customers can enjoy the benefits of discounted products without having to skimp on the quality. Renovating your bathroom is a very expensive endeavour and so we appreciate that every penny counts in the long run.
There is so much to factor into consideration when kitting out your new bathroom so allow us to give you one less thing to worry about when it comes to your budget. Just check out this spectacular Oak Top Corner Unit with your choice of wash basin: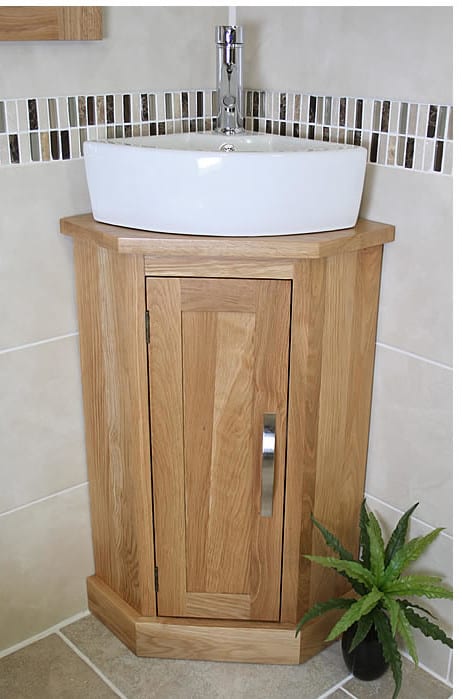 This is a great option for those with smaller bathrooms that are conscious about saving as much space as possible, while still creating additional storage solutions. You have a wide range of various wash basins to choose from as well; with absolutely no assembly is required whatsoever. And it's priced a damn sight below the regular retail price! Head over to the SALE page for more information. Don't miss out!
Another great promotion is these wonderful Black Ceramic Rectangle Basin Tap & Plug sets!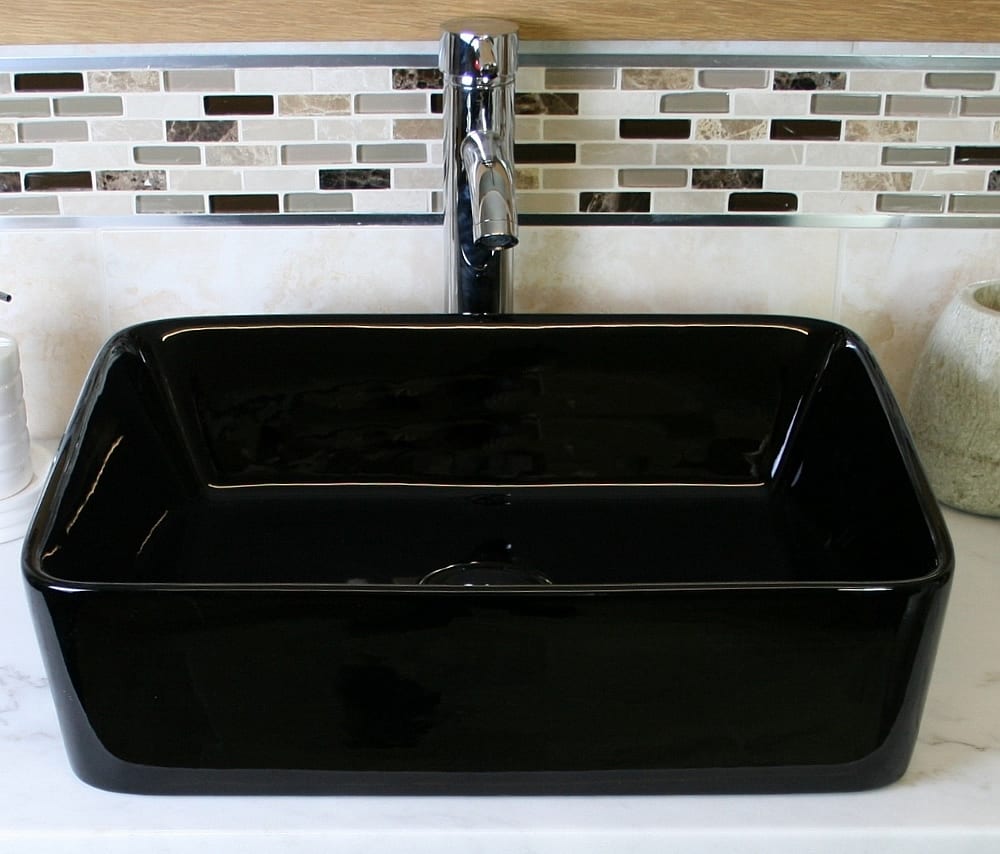 Ceramic has always been the classic choice in the bathroom due to the fact that it is aesthetically easy on the eye, incredibly cheap and also very durable and easy to maintain. Already sold at a great price, we've decided to knock a little more off the top as well so get over to the SALE page and place your order! All of our items are delivered to your door for FREE! Or alternatively you can upgrade to next day delivery upon check out- you are saving money after all.
You'll also need to check out these gorgeous Oak Top Units that each come with a choice of Ceramic Basins.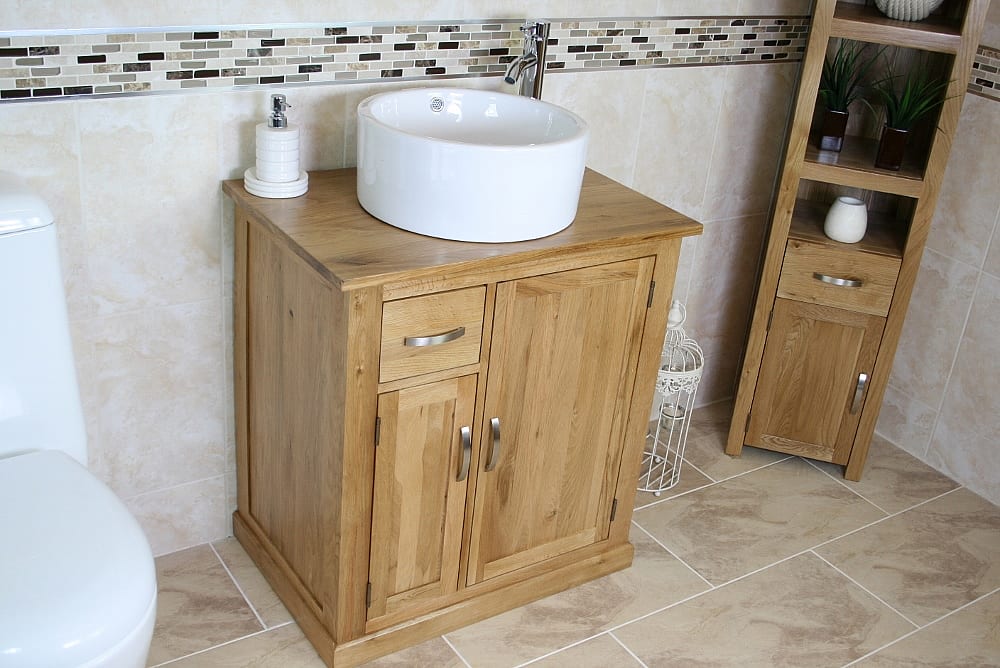 It's a new stylish design that comes complete with a chrome handle as standard. There is absolutely no assembly required at all – delivered to your door for free so you can install it right away. This particular range comes without drill holes so that you can make an informed decision when you come to fit it in place.
There is a convenient drawer and 2 removable shelves for the additional storage. Keep your essentials tucked away so as not to clutter up your bathroom – you can never have too much storage space! There is nothing worse than having to fight your way to the sink through a load of shampoo bottles and moisturiser! With this convenient oak vanity unit you can keep everything neatly stored out of sight.