We have so much More to offer than just Bathroom Furniture
Whatever it is that brought you to Bathrooms and More store, while you are here you just as well have a browse through all of the incredible wares that we have on offer! We are much more than just an online bathroom store. (Hence the name) While we specialise in the highest quality bathroom furniture, our keen eye and impeccable taste has allowed us to source, produce and stock other great items that could feature in your home.
Take this Heyford Rough Sawn Oak Tallboy Wine Rack for example: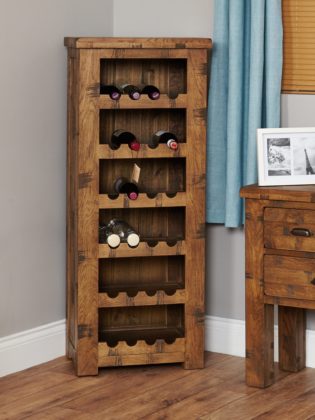 This item is not only a stunning piece of furniture, carefully crafted from rough sawn oak and hardwood panels; but also great way to round off your bathroom renovation – through celebration.
Imagine this: Every evening after a hard day of grafting and DIY in the bathroom you retire to the lounge area and head toward your new wine rack. The tongue and groove design that flows effortlessly through the resilient satin lacquer finish simply breathes elegance. You reach out for a bottle of your finest red and crash out on the sofa for a few drinks before calling it a night – perfect.
Or perhaps this Wall Mounted Resin Elephant Head: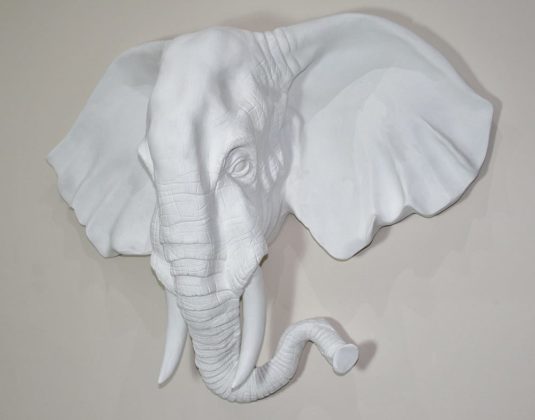 One of our more peculiar yet equally desirable items; such an incredible piece that perfectly fits into the Animal head wall art trend that has been around for centuries.
They say that Elephants never forget! Well, regardless to whether or not that statement is true one thing is for certain: This is the perfect statement piece for the home, shop, office, restaurant or club and will definitely not be forgotten in a hurry. This item was carefully crafted from a resin and primed with a matt white finish that is ready for painting if you feel up to the challenge!
And our third and final example of what other delights that 'Bathrooms and More' has to offer is this awesome Urban Chic Tall Plant Stand / Lamp Table: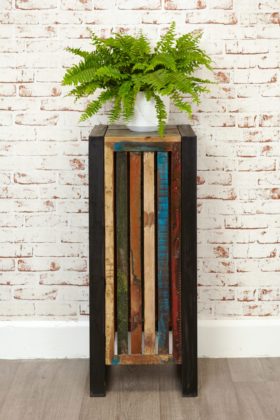 This item is part of an exclusive Urban Chic range that is made from using reclaimed and salvaged wood from old and worn out buildings from places like Maharashtra, Rajasthan and Gujarat in Southern India.
What makes these wonderful items of furniture so alluring is that the wood used to construct them is generally between 50 and 150 years old! Skilled craftsmen pour their care, attention and professionalism into these truly individual items using a unique blend of salvaged timbers.
The furniture is finished off with a steel outer frame which not only adds to the charm, but also gives a fantastic urban edge and structural rigidity. This is great for those who are particularly environmentally conscious as all of the timber used to construct these fine pieces of furniture and entirely recycled – and to finish it off they don't require any construction whatsoever! Don't miss out!