Improve your home with our rustic, eco-friendly furniture.
Bathrooms and More pride themselves on their fine selection of quality home furniture! We boast a keen eye for quality and stock a number of items that we are certain you will absolutely adore. If you are looking to create a rustic, urban vibe in your home then you will definitely have to take a look at this truly unique Urban Chic Storage Monks Bench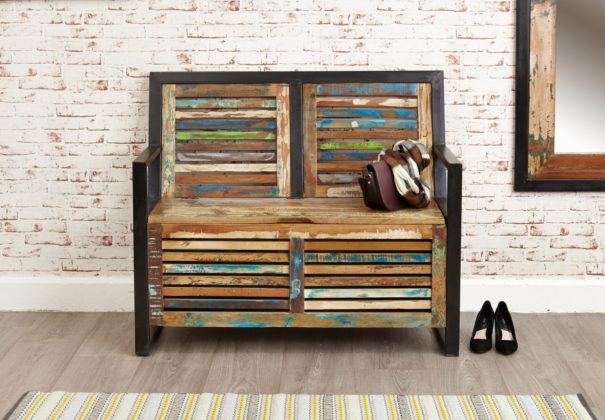 This is a particularly beautiful item that has been hand crafted from salvaged wood that is up to 150 years old! Each piece of timber has been carefully salvaged from old buildings in Southern India with only further ads to its individual charm and allure.
It is a solid piece of furniture that requires no assembly whatsoever and yet offers ample storage solutions while serving has a beautiful character piece. This would sit perfectly in your hallway for storing away your shoes and allowing you a comfortable bench to tie your laces – Do you part for the environment by investing in recycled timber!
Keeping in line with the Urban Chic range you could mount this delightful landscape mirror above your new Monks Bench.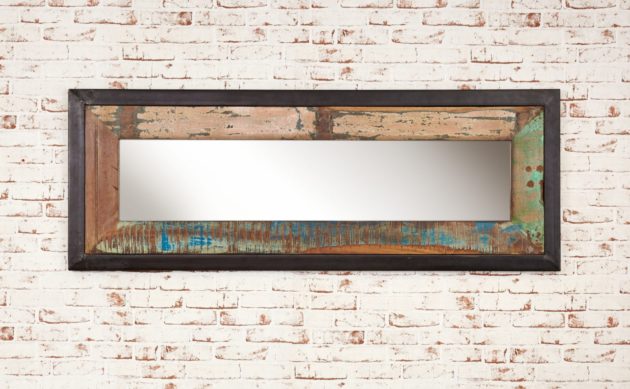 Again, these items are made from unique, reclaimed timbers from such regions as Rajasthan and Maharashtra giving off a weathered yet colourful vibe. It is finished with a resilient satin lacquer finish that is not only hard-wearing but also emphasises the beautiful colours and the character of the ancient wood.
You'll be able to confidently look yourself in the mirror and know that you are doing your part for the environment by purchasing an item such as this. While you're not actively stood in the rain forest protesting deforestation, at least you'll be choosing furniture that didn't contribute toward it!
The Urban Chic mirrors come in a number of different dimensions so you'll be able to find something suitable for the room in question that you are decorating.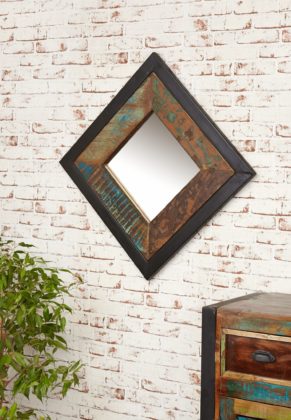 This large mirror comes complete with wall fixings to the rear and a solid steel frame that gives off a certain rigidity and rustic appeal.
You may also wish to check out our Urban Chic Office Desk / Dressing table.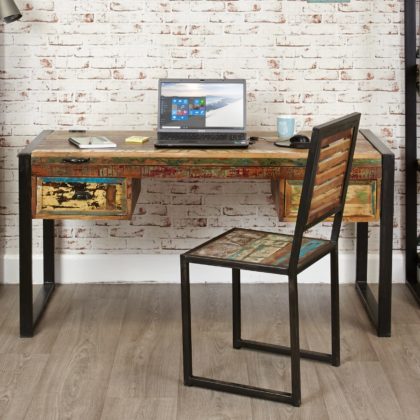 – It comes with two solid drawers that offer a sufficient amount of convenient storage space and a hidden area under the lift up lid for your laptop or other items. This Urban Chic desk is laced with a metal bracket that firmly holds it in place and allows a comfortable leaning position.
You'll be able to confidently write a piece on protecting the environment while your laptop rests upon old, salvaged wood from Southern India. Our items are of an exceptional build quality and are designed to last a lifetime! The timbers have already survived a whopping 50-150 years so what's another 150 more eh?