5 Incredible Space-Saving Bathroom Hacks that you Need to Know
Oftentimes it can be very difficult to secure yourself sufficient storage in a smaller bathroom. You can pick up a couple of convenient vanity units here and there, but somehow the wife's toiletries seem to grow at an exponential rate, slowly taking over the bathroom.
Well, fortunately we have compiled a couple of handy bathroom-hacks that can help you increase the overall storage capacity and efficiency of your bathroom and at very little cost to your wallet at the same time.
Why not add a little spice to your bathroom? And by that I don't mean spruce it up with some candles and a hot bath with rose petals (though I wouldn't rule it out) – In this case I mean that you could try hanging spice racks in your bathroom to conveniently hang up lotions, hair care products and any other toiletries that you want readily available without having to take up too much space.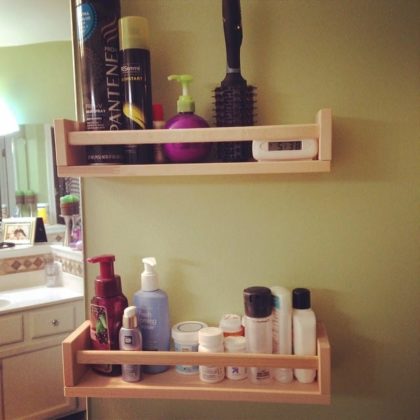 Another excellent way of increasing your storage options is by hanging an additional shower curtain rail.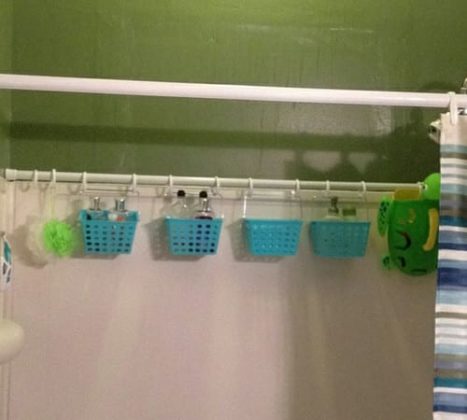 As you can see from this handy option you can create additional storage solutions for your toiletries within reach while taking a shower! No more will you have to jump out of the shower and reach across the bathroom while you're soaking wet, mid shower because you've forgotten a particular product; it will be hanging right next to you for your convenience!
The key to maximising the space in a smaller bathroom is by thinking outside the box and looking to utilise space that would otherwise go to waste. For example: Have you ever thought about adding shelf space above the door?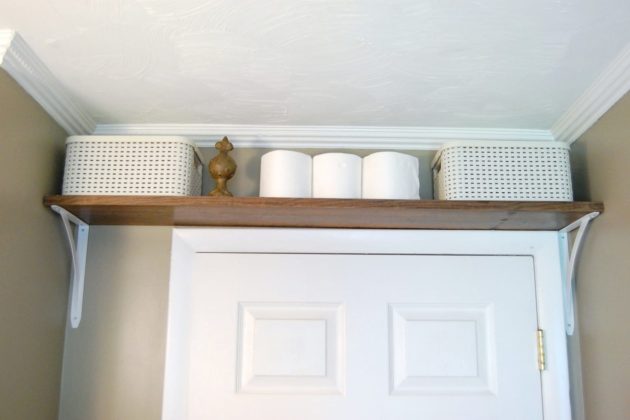 This is a convenient and easy solution that will allow you the additional storage space while taking up barely any room at all – Perfect for your space towels and toilet rolls!
And if you're tired of other people in the house using your towel, why not assign yourselves dedicated racks? You can add two or three rails on the back of your bathroom door for additional options when hanging your towels.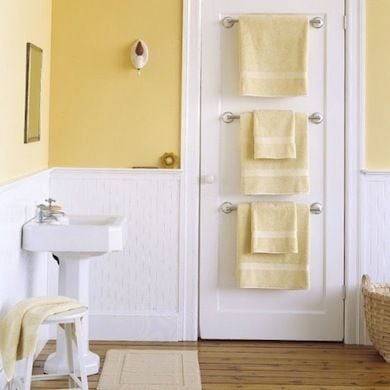 This convenient location also allows you to dry your hands thoroughly before leaving the bathroom.
Finally we have the crème de la crème of space saving bathroom hacks! In fact, this particular hack is particularly favourable to the men out there. Shorty after moving in with my girlfriend I resigned to the fact that I would forever be finding hair clips all over the house – down the side of the sofa, on my bedside table, in the kitchen, out on the porch, along the banister and so on and so forth. Well, ever since I installed a magnetic strip behind the mirrored cabinet door in our bathroom…well it hasn't made all that much of a difference to be honest though at least they now have a home to return to when I find them scattered around the house!