How to make your bathroom a safer and more relaxing environment
If you were to ask me what my favourite room in the house is: I would say the bathroom. My bathroom used to look like an absolute mess! There were old tiles hanging off the wall, horrendous colours spattered throughout, a worn out bath tub with a rickety old shower…needless to say it wasn't the most relaxing environment.
After months of hard work I finally managed to turn my bathroom into the beautiful and 'zen' haven that I had always dreamed of though for some reason I wasn't always able to fully relax. There were just one or two niggly little things that would cause me discomfort and so I have compiled a list of suggestions for you, that made me feel all the more at ease when trying to unwind in the bathroom.
The waterproof phone hack
Gone are the days of taking a good book into the bath! Nowadays most people struggle to prize themselves from their phones and the bathtub is no exception. So if you are particularly attached to your phone and you insist on documenting the fact that you're #enjoyingahotbathafteralongday then you should try this particular bathroom hack: Put your mobile phone in an airtight zip-up plastic bag before jumping  in (or alternatively buy a waterproof phone).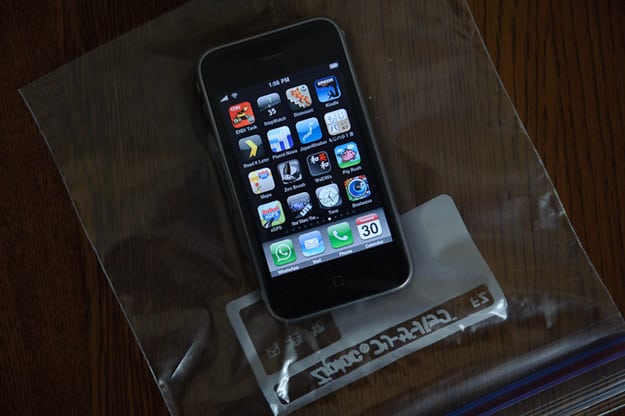 The bath-caddy/tray hack
Even if you're not the handiest of DIY folk, your own homemade bath-caddy is not all that difficult to make. This simple yet irrefutably useful addition to your bathroom is perfect if you would like to enjoy a nice glass of wine while you bathe. Or, if you didn't pay attention to the previous hack and you happened to drop your phone in the bath you can use this caddy to facilitate the book that you've been putting off reading for the last six months – perfect!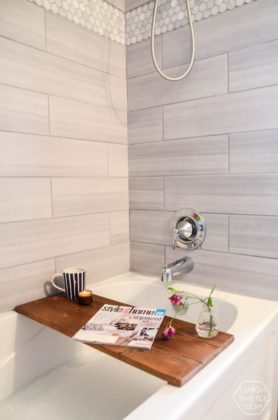 The bathroom pillow hack
This next hack is not so much a hack, though more of a suggestion! The reason why I've decided to include this in the list is because I'm fed up with coming out of the bath with a sore neck after a relaxing bath – While the rest of my body feels as though it is floating out of the room, my neck feels as though it has been resting against a solid and uncomfortable surface for the past half hour.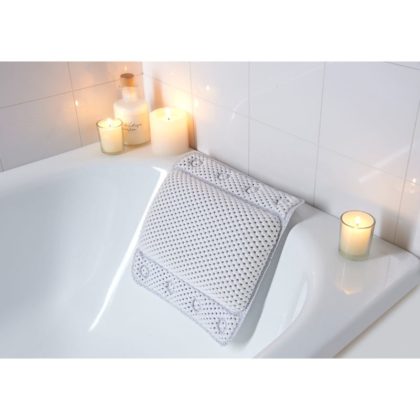 Pillows for the bath are cheap and readily available and are the perfect addition to your bathroom if you are looking to achieve the maximum level of comfort and relaxation.
The funky lights hack
OK so perhaps this hack is rather an obvious one, though few people realise just how much of difference lighting can make in the bathroom. The most popular option is to scatter some tea lights about which I personally believe should be mandatory in every bathroom but what about something like these little beauties: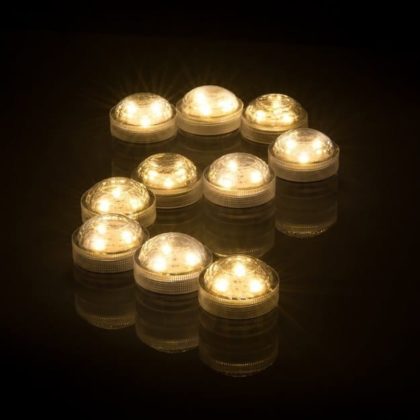 If you are all about creating the most relaxing environment in your bathroom then having these gorgeous floating candle-lights bobbing around the bathtub will be a great way to help achieve that!