The Wide Variety of the UK's Finest Home Furniture that Keeps the Bathrooms and More Store Website Interesting.
The family team that is behind the Bathrooms and More Store website and its great reputation are always working hard to keep their standards high and maintain a collection of Bathroom & Home Furniture that has something for each and every room of a home, catering for almost all tastes. As their name suggests, they do have a special passion for bathroom furniture and initially had set out to be specifically & only a bathroom online retailer.
However, as time flew by and following many requests from their customers to expand, they widened their collection of quality, predominantly Oak Furniture, to offer something for every room of a home. As with the bathroom vanities and other fine bathroom fittings & furniture, all of the newer collections found in the & More section of the website maintain the highest standard for materials used and workmanship. This will ensure all items will be long term additions to customers' homes and the Bathrooms and More Store team can remain proud of the company and the products they sell. Within the & More section of the website, you will find the PC Desks & Home Office category and a selection of computer desks & hidden home offices, which for reasons shown in the image below, have always received glowing reviews and feedback from any buyers.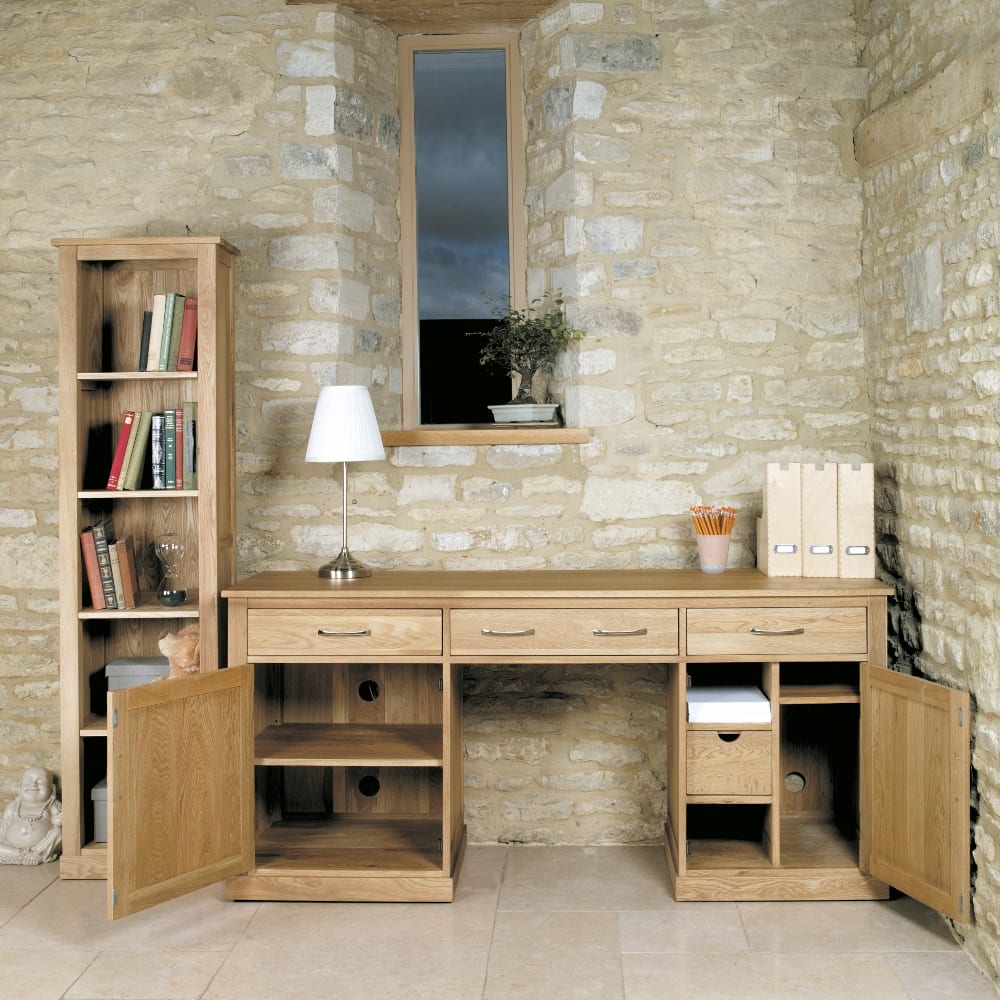 The clever design and efficient use of space make the hidden home office desk above a great choice if furnishing a study room. It offers all the space you will need for your computer, printer and more and adds a touch of class to give the user a work space that instils confidence.
While effort, time and attention has been given toward consistently and constantly adding more great products within the & More part of their website, the family team have never neglected their collection of Bathroom Furnishings. As their loyal customers will confirm, new materials, styles and items are always being added to the Bathroom pages and the quality is always at the very best. Some examples of the stylish items you will find when browsing through the many pages within the BMS website are the Large Solid Oak Storage Units that are perfect for owners of big bathroom spaces. Units like the one below have a solid oak top finish and a couple of deep drawers for the smaller toiletry items and 4 cupboard doors that open to present enough storage for a family.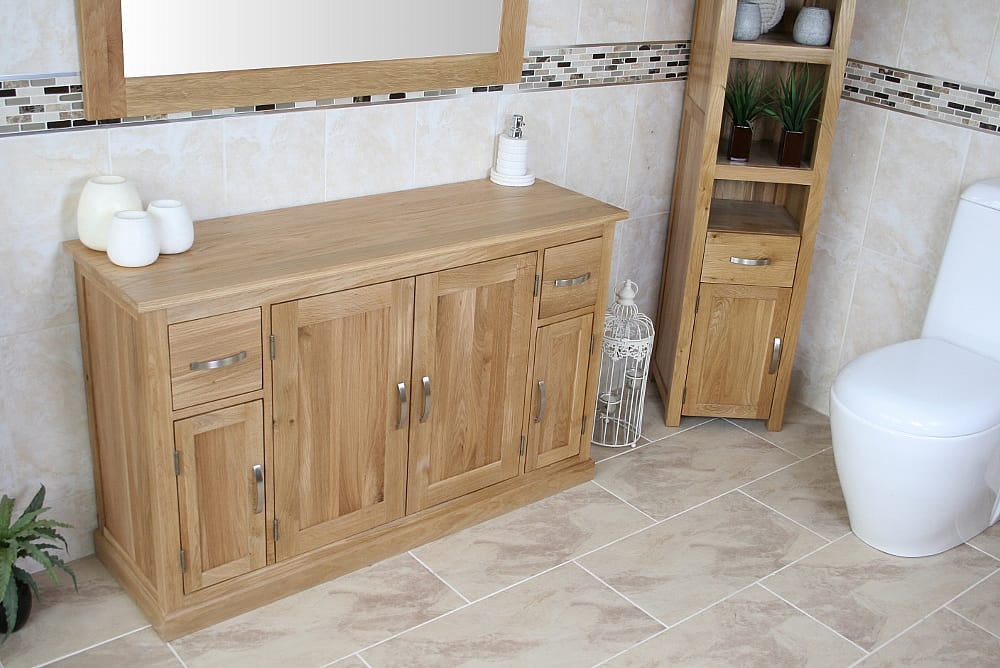 For owners of smaller, more modest bathroom spaces, there is a great selection of storage units, cabinets and others bathroom fittings that will surely fit the bill. Also, there are 2 categories dedicated to basin & vanity unit combinations for cloakroom & small bathroom spaces where you will find impressive corner units like the Oak Topped Corner Vanity Unit & Ceramic basin combo you can see below.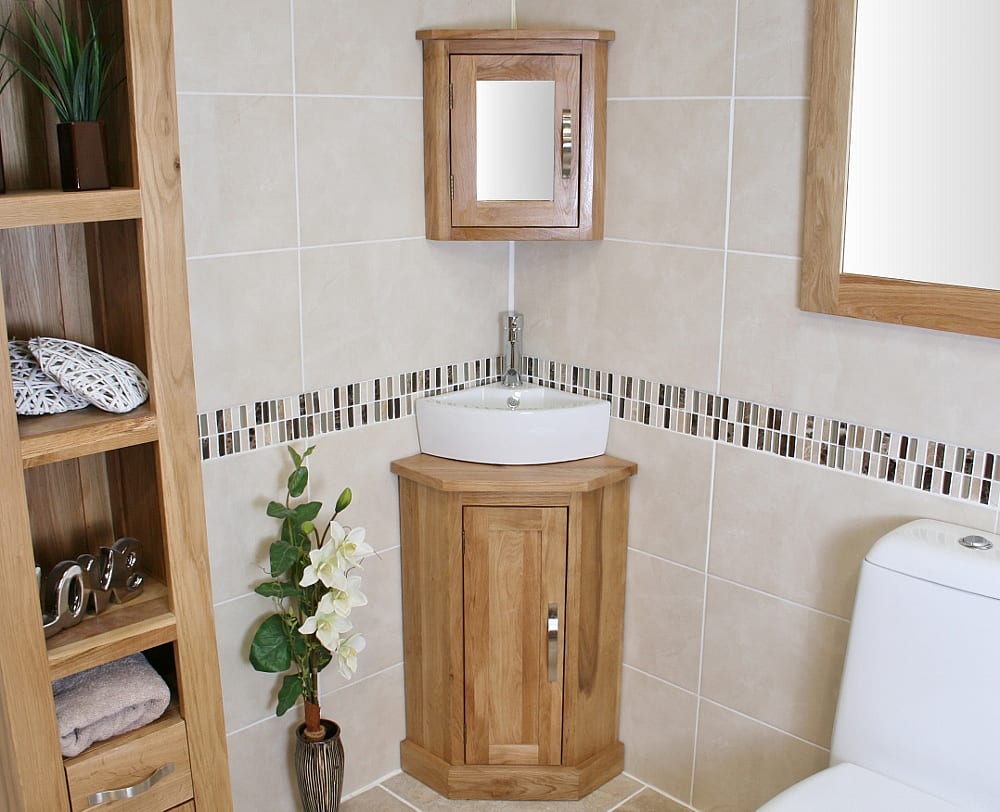 Even though it looks fairly small and compact, you will be pleased to know that it still offers a large space for storage items. The unit is made to last with a solid and steady finish and a choice of corner vanity basins with mixer tap, making it the perfect unit for the smaller bathroom renovations.  Another must have item for the smaller bathrooms and actually for most bathrooms, is the over the basin mirrored cabinet. These cabinets like the one you see below are not only great for providing more storage space, but they also help spread light around the room & give a feeling of more space. Everyone needs a mirror to shave in/watch themselves brushing their own teeth, so why not make the most of the wall mounted space and get a mirror cabinet? It kills two birds with one stone which is important when playing with a limited space.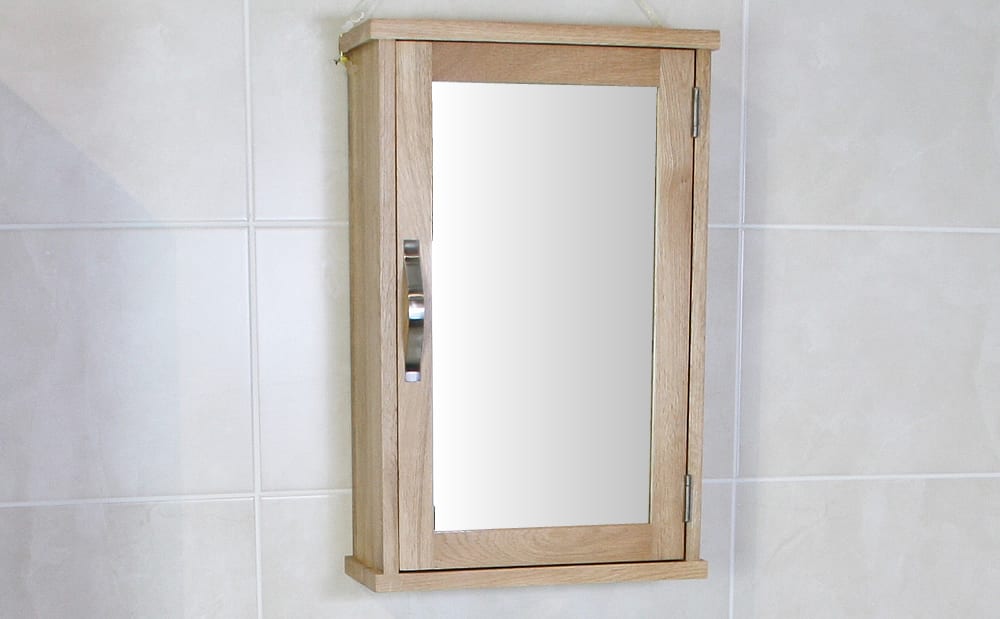 Of course these items are not even scraping the tip of the ever increasing wide selection of quality furniture that you will find when browsing through the pages of the UK's favourite bathroom & soon to become, favourite home furniture online store. Anyone who is on the search for quality home furniture in the UK should be directed to the Bathrooms and More Store to enjoy an honest, friendly service & become the proud new owners of furniture that will remain in their homes for many years to come.