Light 'Em Up! – Why Candles are the Most Important Ingredient for a Relaxing Bath
The most effective way to create an atmosphere in your bathroom is by adding the power of candles. There is nothing quite so relaxing as the flickering light and warm glow that candles so effortlessly emit. It's the perfect ingredient for creating a romantic feel, or simply a relaxing ambiance to help you unwind after a busy day.
Believe it or not, there is actually a lot more to it than simply buying some matches and a couple of tea-lights. If you want to really pull it off properly then read on for a few hints and tips to help you set the best possible scene.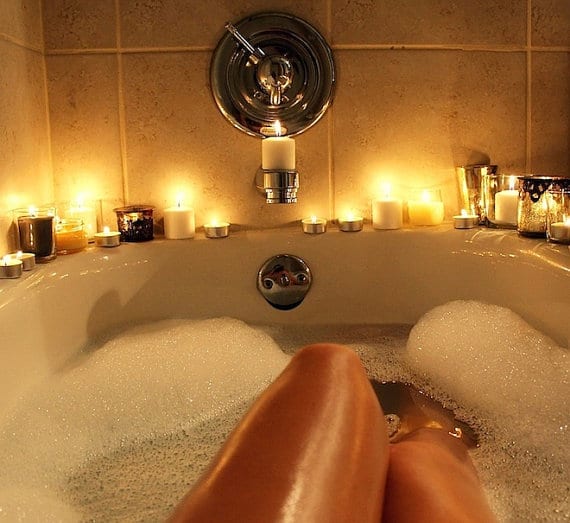 Style
You're probably thinking: "a candle is a candle", right? Well, there is much more to it. Candles can create beautiful aromas, warming coloured glows and they can even look great when they are unlit. This is why many people opt for a variety of candles to style out their bathrooms.
If you have a more traditional bathroom then you should go for candles with a more classical look. Generally candles in glass can look elegant, yet simplistic so as not to be too overpowering.
For those of you with a more shabby-chic and rustic bathroom then you would do well to add a few earthy candles to your bathroom. There are a large variety of candles on the market in a wealth of creative styles that will compliment your rustic theme wonderfully.
For the boutique bathroom opting for bright colours is an excellent choice. You will be able to find a variety of rainbow and brightly coloured options.
If you have a vintage bathroom then candles are definitely a must if you would like to create that old-time relaxing bathroom. There are a number of antique style candles that breathe a throw-back aura and really do well to create the perfect atmosphere for relaxation.
Finally, if your bathroom is an ultra-modern décor, then you could potentially opt for a more industrial look; opt for metallic style candles in this case.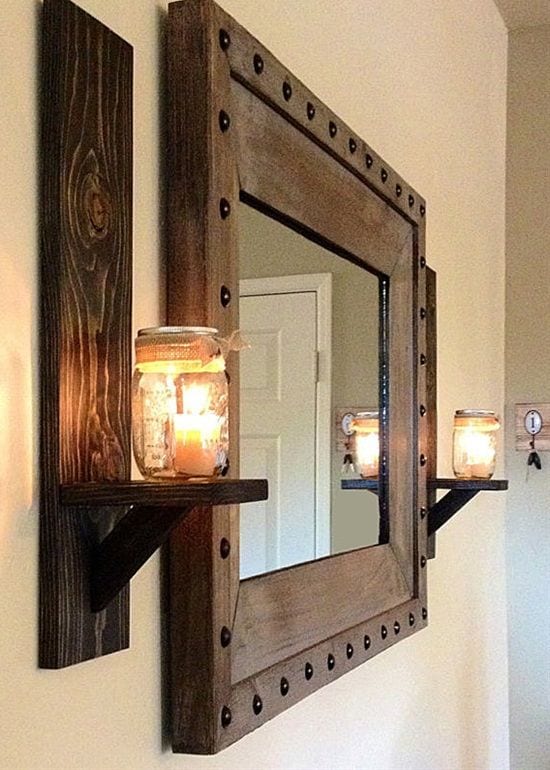 Smell
Certain scents such as lavender and jasmine have been proven to promote relaxation. One of the main benefits of having candles in your bathroom is the aromas that you can have circulating in the air, on top of the warmth and glow.
Depending on how your bathroom has been decorated you can opt for a number of different scents, but ultimately it comes down to personal preference. I could sit here and recommend more earthy aromas for a rustic, shabby-chic bathroom, though what good would that be if you don't enjoy those scents. If you are adding candles to create a romantic atmosphere; which scents would your better half enjoy? Perhaps vanilla or strawberry?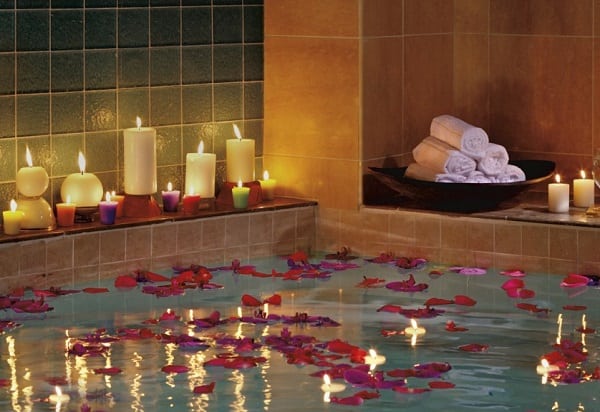 Presentation
You can arrange your candles in a number of ways, one of the most effective however is to arrange a cluster before a mirror. This creates a more dramatic display and is perfect for elevating the relaxing aura in your bathroom. If you want to get a bit more creative and artistic with it, then try lighting your candles at varied elevations – ie; one various shelves and windowsills and even on the baths edge.
At the end of the day, I could sit here and ramble on about different styles, smells, designs and presentation, though ultimately you need to find the perfect fit for you. What is important is that you mix it up and try a few different looks until you find the match for you. Once you've started buying and lighting candles during bath-time there will be no turning back. Again, there is nothing quite as soothing as a long, hot bath by candlelight. Enjoy!