Terrify your Friends – Transform your Bathroom into an actual Nightmare this Halloween
As we come into October, the temperature begins to drop, and the eve of Halloween gradually begins to creep upon us. It's that time of year that most of us look forward to, though we're all secretly afraid of. We've all watched enough horror movies to know that walking to the bathroom at night isn't the 'done thing, and that instead a hasty dash is far safer.
If you have children then perhaps some of the following ideas may be a little over the top, particularly if you don't want to irreversibly traumatise your little ones. That being said, if you truly want to scare the bejesus out of your friends this year and host the ultimate Halloween party; then read on for some truly spooky tips!
1: The Body Bag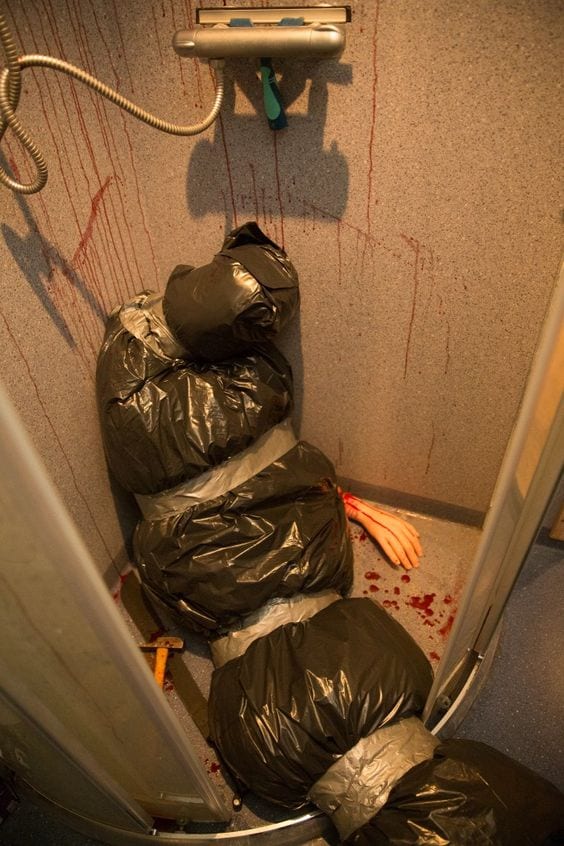 OK so this one is possibly the most intense and yet equally as gratifying, particularly when you can hear your friends screams from upstairs. "Excuse me, where's the bathroom?" – "Up the stairs, down the corridor to your left" – 30 seconds later…*Blood Curdling Screams*. So how to pull it off? It's quite an easy one really, simply grab a bin bag and stuff it full of old newspaper. You can scrunch them up and use rope or duct tape to tie the bag which will help with forming the shape of a body and then boom: you've got your corpse.
2: The Blood Bath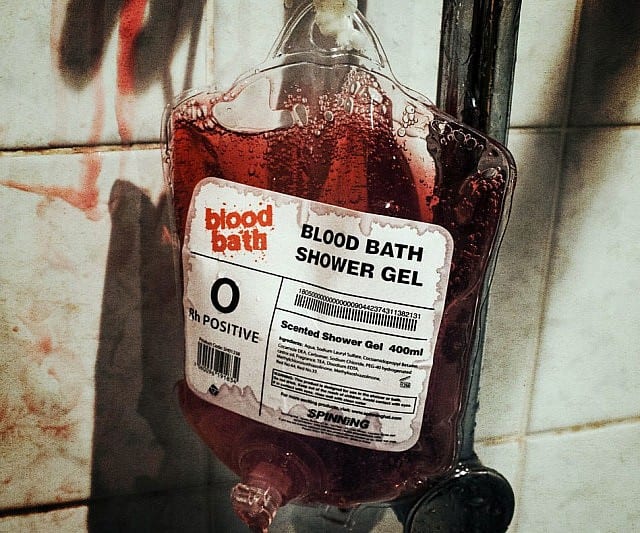 This one is really fun, particularly for getting yourself into the 'festive' spirit, as it were. There are a number of different products on the market that are very similar to this "Blood Bath" shower gel. Simply hang it up in your bathroom and bathe in the blood of your enemies before inviting your friends over for a thrilling evening.
3: Bug your Friends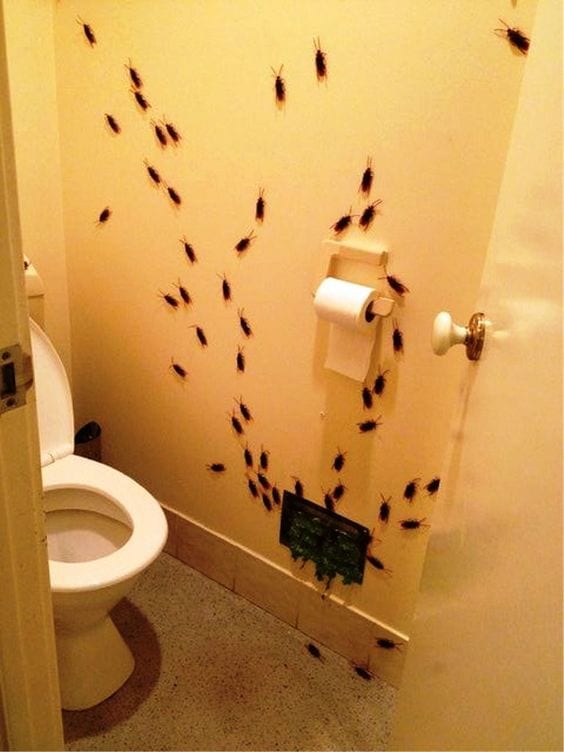 A personal favourite of mine, especially if like me, your girlfriend is absolutely terrified of creepy crawlies! You can purchase all manner of different fake insects online, and they are very cheap too. Litter your bathroom with these and you are bound to get some screams out of your guests. A word of advice though: don't forget you've put them in as you'll almost certainly end up terrifying yourself otherwise.
4: Bloody Curtains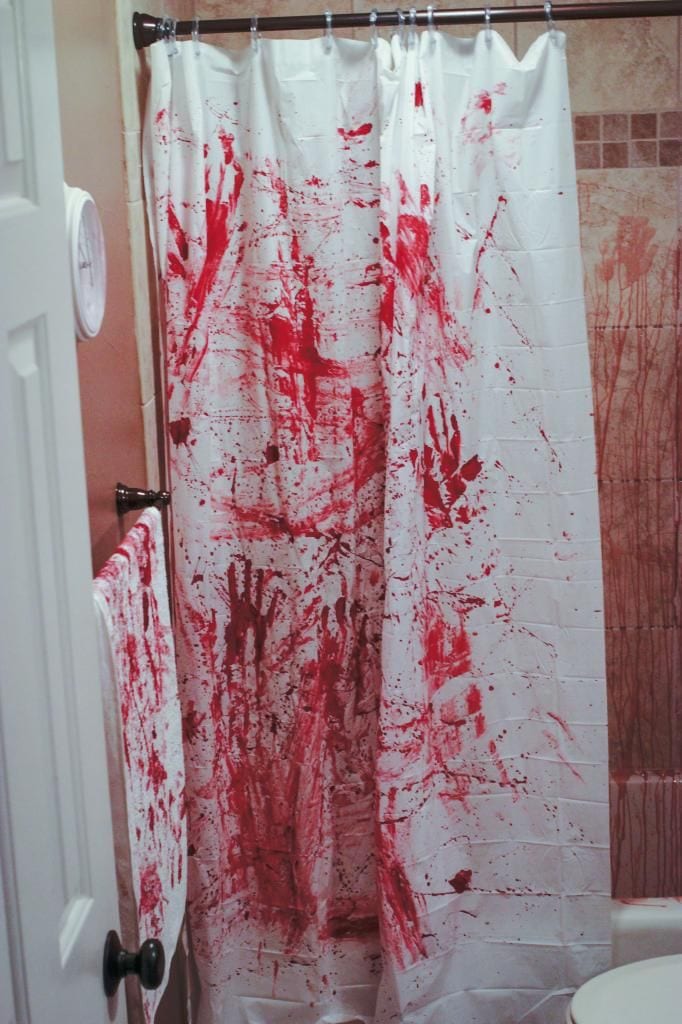 Simple yet equally as chilling. You can purchase fake blood which should be easy enough to wash out, though to be safe you can always buy a cheap white shower curtain which you won't mind ruining and throwing out once you're done with it. The closed shower curtain is unnerving enough as it is, so with a splash of blood and perhaps some hand prints; you'll definitely set the scene and freak out all of your guests.
5: INTRUDER ALERT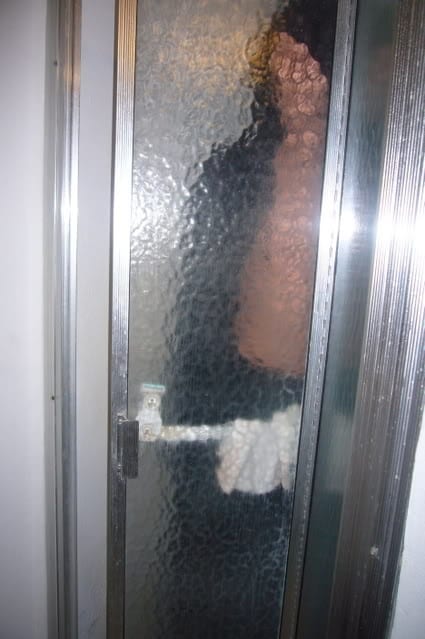 You can easily pull this one off with a cardboard cut-out and some clothing, but why not go all out and get your hands on a mannequin? Dress your intruder up as you see fit, with fake blood and all if you like and place it in the most unsuspecting of locations. Behind the bathroom door perhaps? Or even behind the shower curtain, again just don't forget about it!
If you want to go one better, try to get your hands on a childlike intruder – the creepy girl in the white dress with long scraggly hair over the face is terrifying enough to break even the bravest of your friends.
Happy Halloween! MUWAHAHAHAHAH!