Our Stone Topped, Cream Painted Wall-Hung Single Basin Vanity Unit is Becoming a Best Seller & We Are Not Surprised!
In many modern bathrooms people are raising the stakes, in that wall hung vanity units are almost certainly the way forward, particularly for those with smaller bathrooms or who would like to create the illusion of a more spacious bathroom. Take this painted off-white, wall hung vanity unit for example: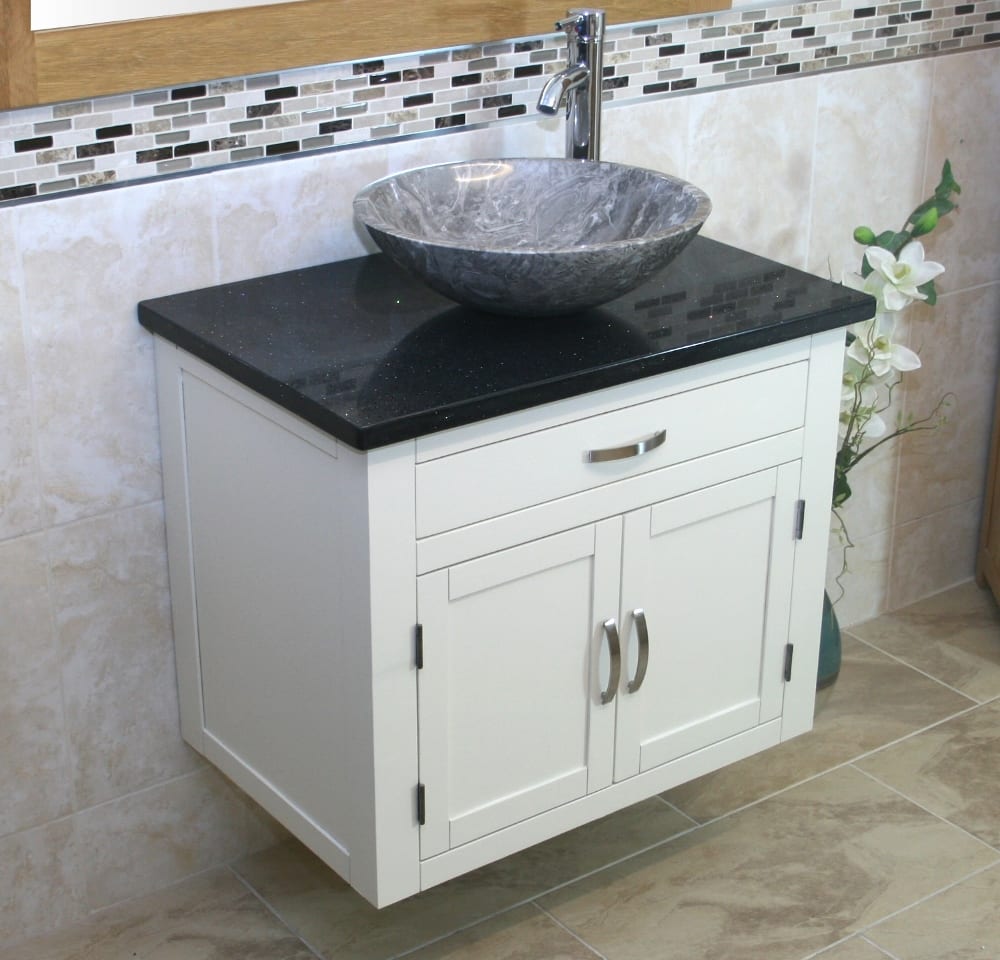 This stunning piece of kit comes with the option of various stone tops and basins for the ultimate customisation, so that you can find the perfect fit for your desired style and décor. By raising your vanity unit from the floor and adopting a floating vanity unit style, you're not only taking full advantage of the square meters available to you, but it also creates additional storage solutions. For example, you could easily tuck your bathrooms scales underneath when they're not in use. A wall hung vanity unit also makes cleaning your bathroom floor infinitely easier, allowing for a broom or mop to easily slide underneath.
This painted solid oak vanity unit is available with the simple beauty of ceramic and glass, or some stunning natural stoned choices from white or cream marble, white, black or grey quartz and travertine, and matching basin. This allows you to mix and match and find the most suitable finish for your bathroom – what style do you want to pull off? Are you looking for a more sterile and clinical environment, or a warmer, more rustic finish? Either way, this stunning vanity unit offers you a great variety.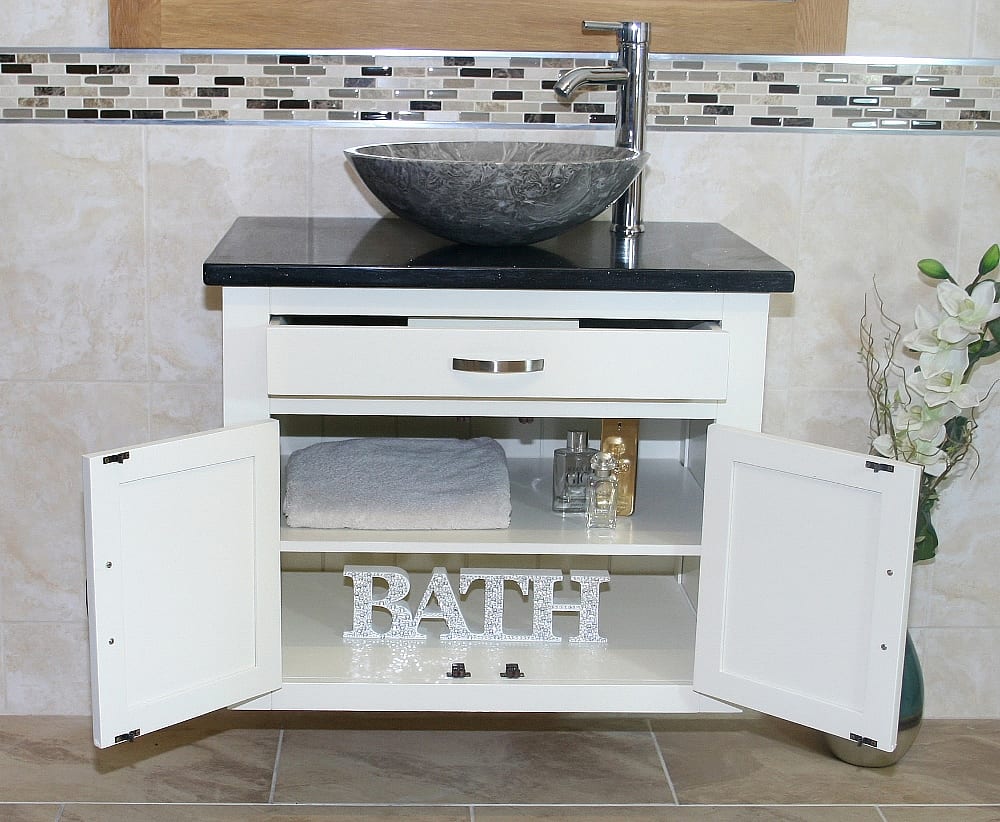 The overall dimensions of the cabinet are: H75cm x D50cm x W60cm. A two door cupboard with height adjustable or removable shelf. This allows for additional storage for all of your toiletries and necessities so that you can keep the clutter in your bathroom to a minimum. There is nothing quite as frustrating as a bathroom that is littered with bits and bobs, making the place an eye sore. Too much clutter can cause stress and anxiety, particularly when the bathroom is supposed to be a place that promotes tranquillity and relaxation. Please note the top drawer of this vanity unit has been adapted to help house a waste system so that it can still function as a drawer when utilised as a bathroom vanity unit.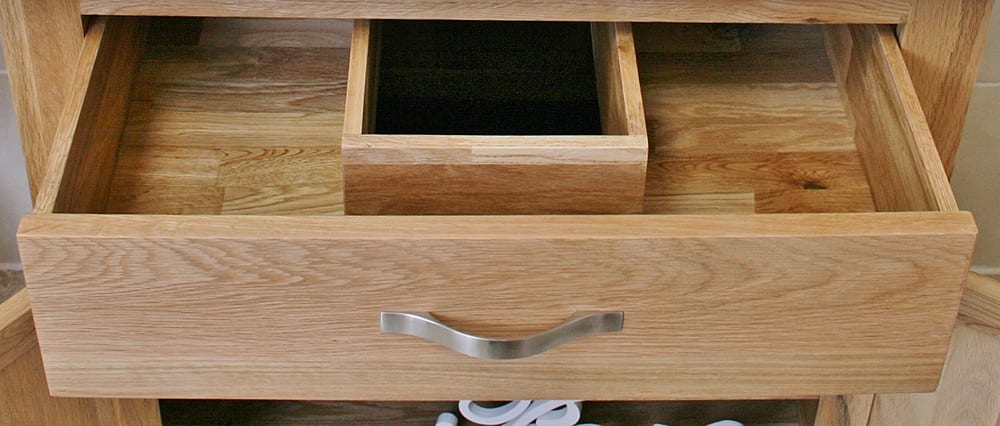 All of our oak units are finished with a satin lacquer which is hard wearing and also highlights the beautiful oak grain. They are of an exceptional build quality and are designed to last a lifetime. There is absolutely no assembly required, for your convenience. Simply select your style, place your order and you can expect it within 2-3 working days.
The vanity unit also comes complete with new stylish designed brushed chrome handles as standard. You can alternatively have wooden handles, you simply need to state your preference upon checkout through our website. The wooden handles are only recommended with the 100% oak units, as they will otherwise look out of place.
For more information on this product or any of the other vanity units in our range, please do not hesitate to contact us at your convenience.