Painted Off White / Cream Oak Top Unit with Your Choice of Stone Wash Basin
Our high-quality vanity units are ideal for enhancing the aesthetic appeal of your bathroom, – whilst offering additional storage solutions. Order yours today!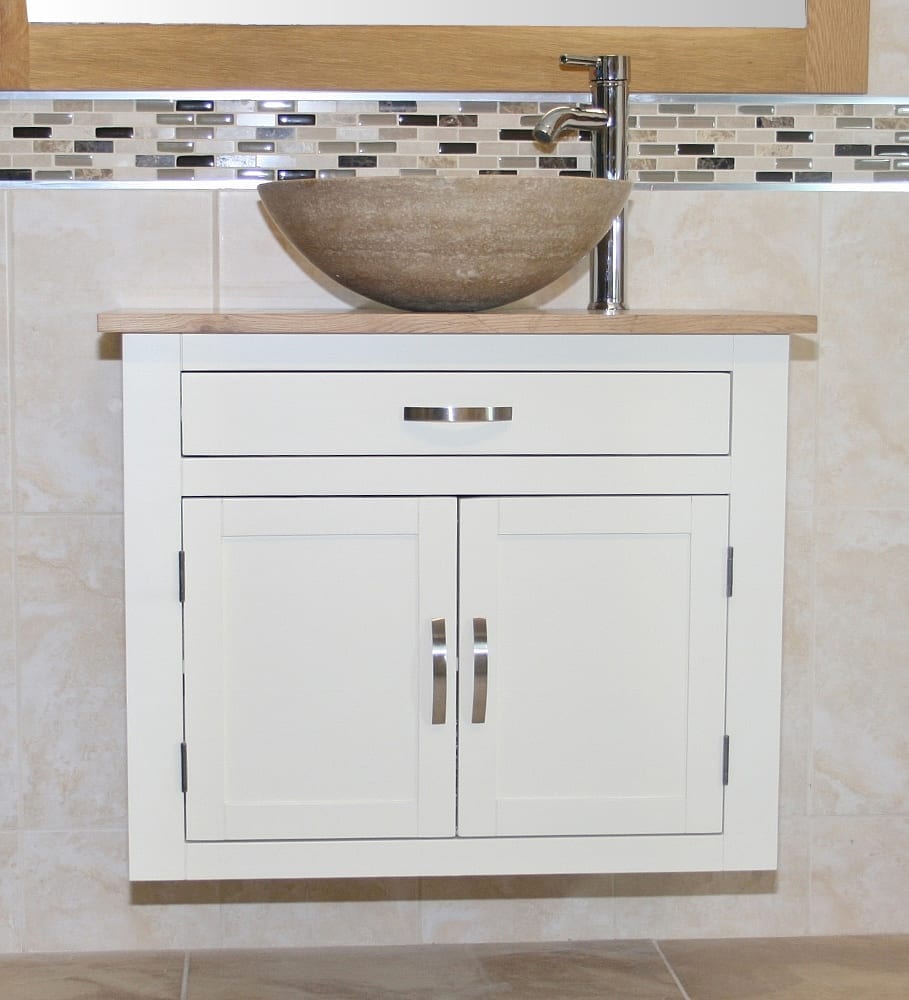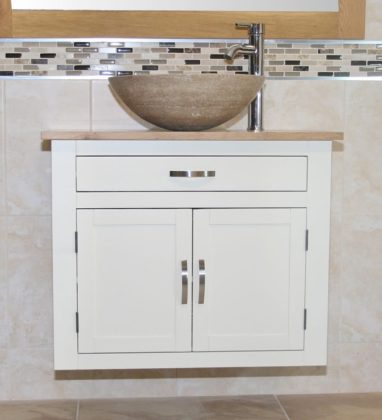 At Bathrooms and More Store, we're dedicated to staying up-to-date and ahead of the curve when it comes to fashionable vanity units and bathroom accessories. As such, we are proud to introduce you to this incredible painted off white / cream oak top vanity unit, with your choice of stone wash basin to boot! This incredible piece is a 'floating' vanity unit, which is ideal for those who are looking to create a more spacious vibe in their bathroom.
These wall-hung units leave a spacious gap underneath which could either be used for additional storage (spare loo-rolls, etc) or left free and clear. This additional floor space, whilst not entirely practical for storage, creates a more spacious feeling in the bathroom all the same.
But never mind that, because what is really special about these gorgeous units is the stone top and wash basin. You can choose from a number of wonderful materials, including travertine, grey marble and golden honey onyx. – All of which are aesthetically wonderful, effortlessly exuding character and charm.
Let's take a look at the features & dimensions:
A wall mounted off white/cream painted wood unit.
A stunning stone bowl set, see the dimensions of each basin below:
Bowl A (travertine) Dimensions : H14cm X Diameter 43cm.
Bowl B (white marble) Dimensions : H14cm X Diameter 43cm.
Bowl C (grey marble) Dimensions : H14cm X Diameter 43cm.
Bowl D (cream marble) Dimensions : H14cm X Diameter 43cm.
Bowl E (golden honey onyx) Dimensions : H14cm X Diameter 43cm.
The overall dimensions of the bathroom cabinet without the bowl are: H60cm x D50cm x W75cm.
Chromed pop up plug.
Chromed mixer tap.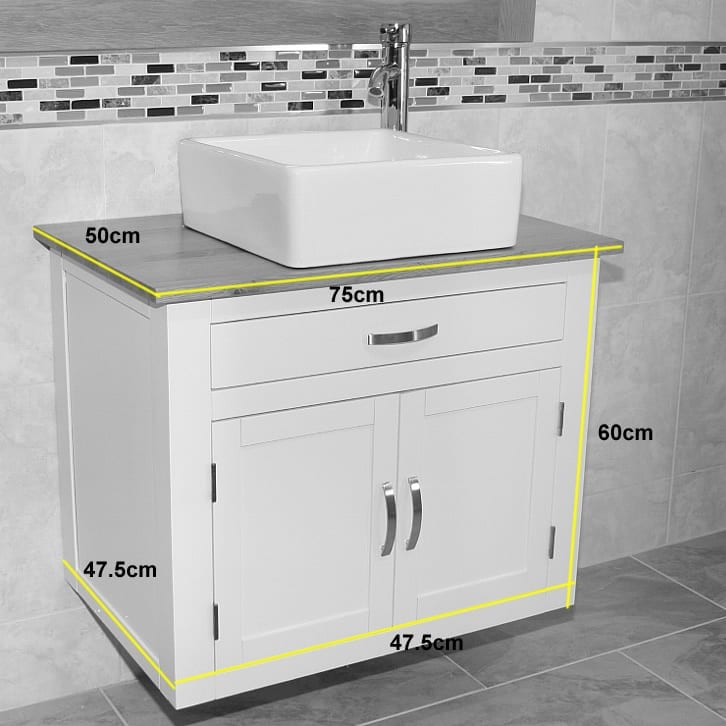 A practical and charming addition to any bathroom
Inside the vanity unit you will find a generous amount of storage with two ample shelves. This additional space is ideal for storing your toiletries and keeping the clutter in your bathroom down to a minimum. Of course, there's nothing more frustrating & uncomfortable than a bathroom which is littered with various products. Instead, you should tuck them away out of sight and bring them out only when you need them. – A clutter-free bathroom means a clutter-free mind. Which is important considering how much time you are likely to spend in your bathroom. It's where you start and end your day, so creating a relaxing and tranquil space is paramount. Fortunately, with this wonderful piece, you can do exactly that!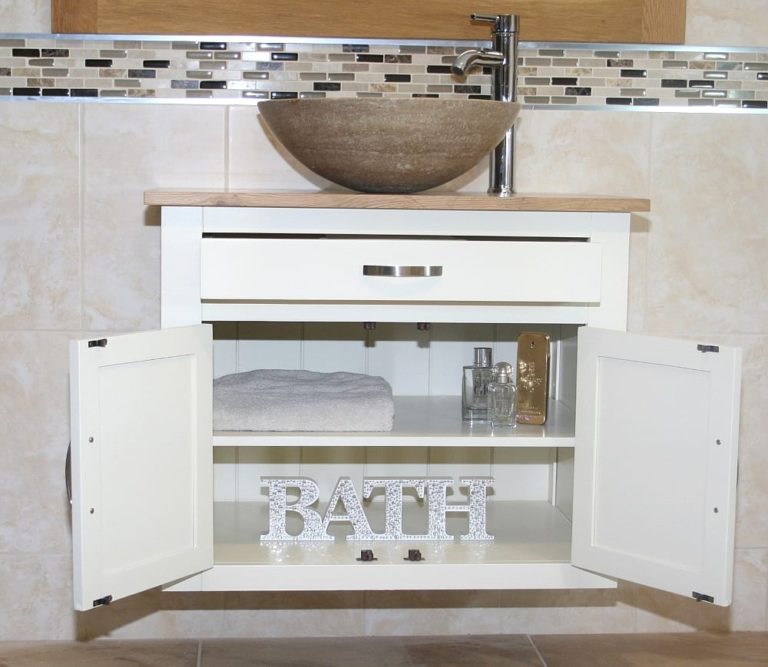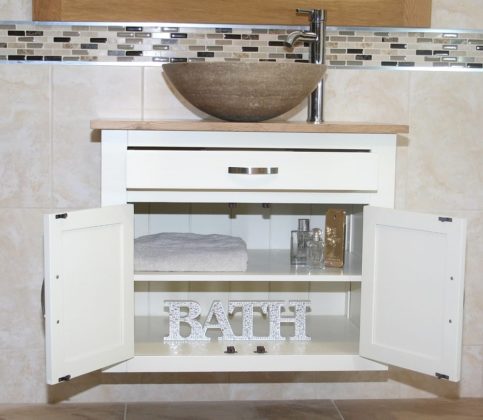 If you have any questions at all, please feel free to get in contact with us today. Or alternatively you could explore the rest of our vanity units to see if there is another piece which you'd prefer!