Check out Our Oak Top Corner Units with Your Choice of Wash Basin
The Perfect Solution for Smaller Bathrooms or Water-closets
For en-suite's, ground floor water-closets and small bathrooms; a lack of space can be a nuisance. -Particularly in a family home where the clutter of various toiletries seems to be inescapable. While this can cause a great deal of frustration, it doesn't have to be so. In fact, there are a number of cheap and easy solutions which can not only free up more space in these rooms but offer additional storage solutions as well; allowing you to keep the shampoos, the conditioners and the Christmas shower-gel and bath sets keep tucked away out of sight.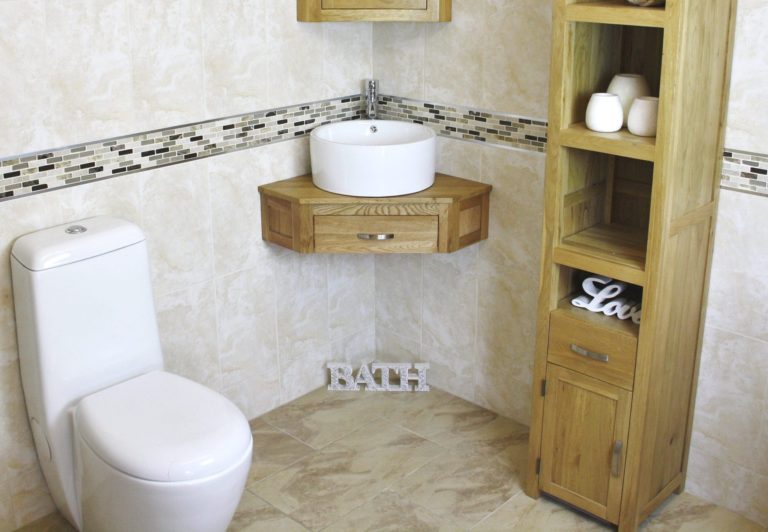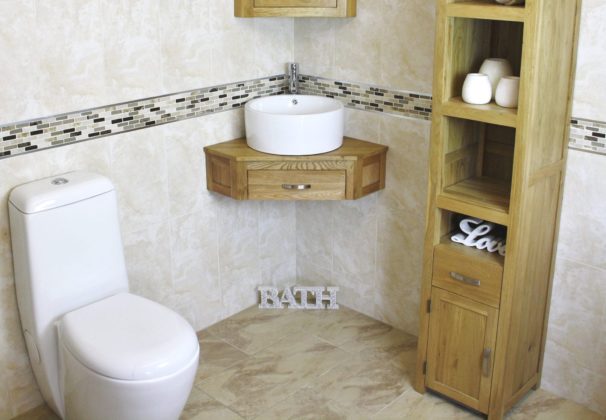 Let's take a look at this oak top corner unit with your choice of wash basin: – While it doesn't offer a huge among of storage, it certainly frees up a lot of space. Not only is it conveniently tucked away in the corner of the room (taking advantage of what would otherwise be unused space); but it's also a 'floating' unit.
As you can see from the image above, there is a bit of space underneath the unit. You can do one of two things with this space. –  You can either leave it empty, creating the feeling of a more spacious bathroom; or you can utilise that space by placing a small corner wash-rack underneath.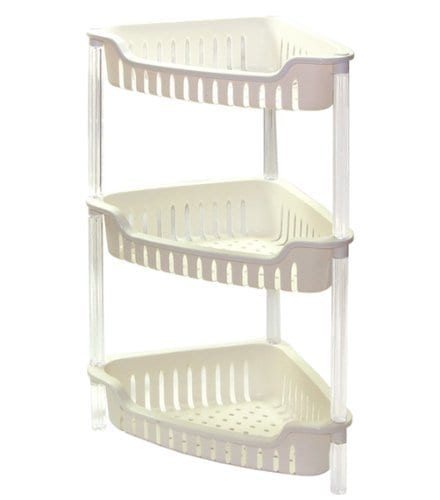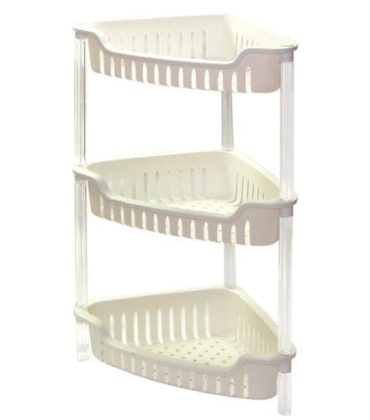 Either option is a fine way of using the space and whichever you chose depends of course, on your individual preference and requirements.
If you like the idea of taking advantage of the available space in the corner of your small bathroom, then you'll certainly be interested in one of our solid oak wall mounted mirror corner cabinets. (Follow the link for more information)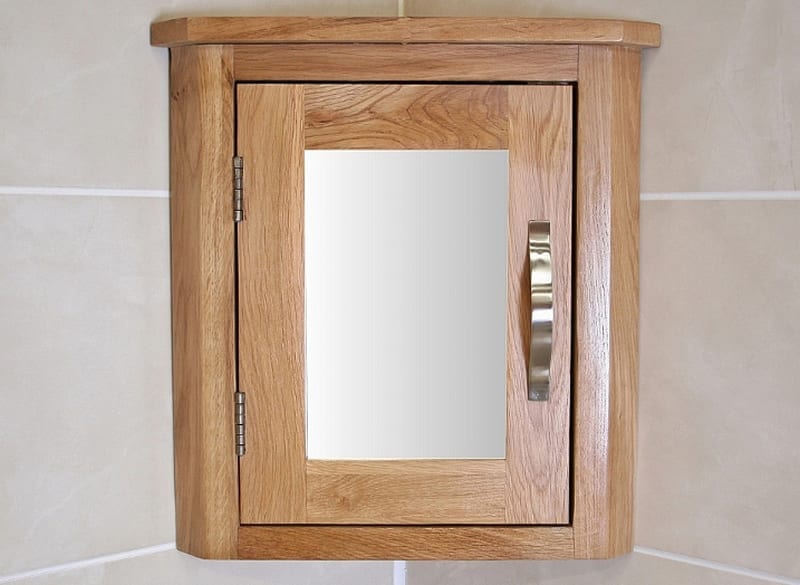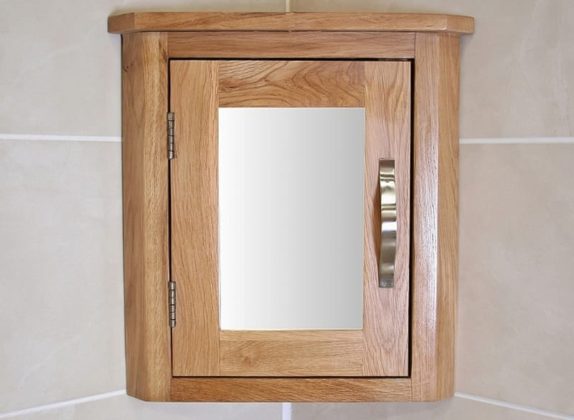 These stunning units work wonderfully when accompanied by our oak top corner units and wash basin. Perfect for having additional storage overhead and being able to check yourself in the mirror when washing your hands and face / brushing your teeth of a morning.
Oak Top Corner Unit & Wash Basin Dimensions:
A quality solid ceramic bowl set, see the dimensions of each basin below:
Bowl A Dimensions : H16.5cm X Diameter 42cm.
Bowl B Dimensions : H14.5cm X W40cm X D33cm.
Bowl C Dimensions : H16.5cm X Diameter 42cm.
Chromed mixer tap.
Chromed pop up plug.
If you like the look of the units mentioned above, or if you would like any more information regarding dimensions / delivery or prices please feel free to get in contact with us today. – We're always happy to help!