Bathrooms and More Store's Ultimate Guide to Valentines' Day, for Women
They say that Valentines day is just for women, though we all know that that's not the case. In fact, Valentines day is a great opportunity for Women to show their Men just how much they really care. And the most beautiful part about it all is that if you go one better than him; (which you surely will if you follow this simple guide) he'll feel terrible and will do your bidding for at least a week.
Now that I have your attention ladies, shall we begin?
1 – Bath Toys for Boys
To be fair, we could likely start and end this article right here, because we all know how easy men are to entertain. But if you want to treat your man to a light-hearted treat, then why not buy him something like this Bath Tub Shoot Em Up Game?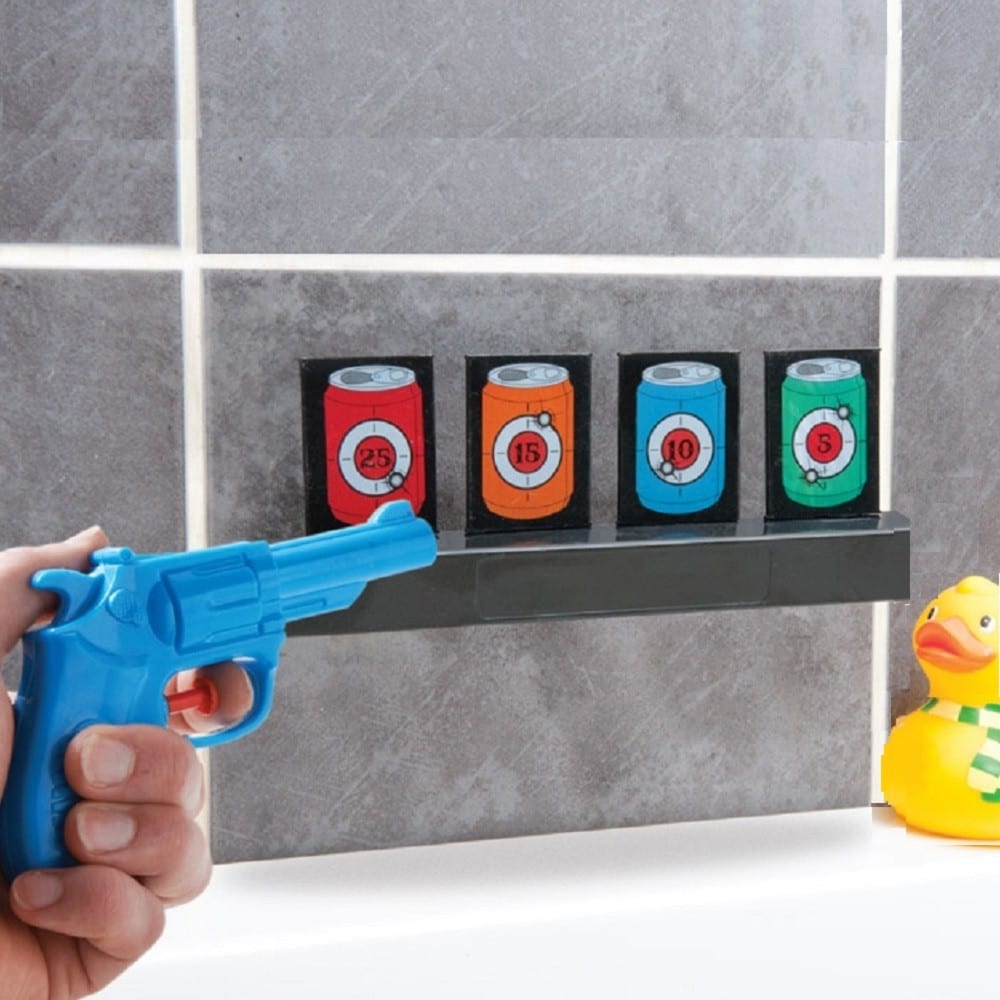 Picture this: he's had a hard day at work, and you usher him into the bathroom where the lights are low, and he has his very own personal Bath-time shooting range set up?
You don't necessarily have to roll with this example as there are tonnes of amazing little gifts and gadgets that will surely peak his interest. Just decide on something that he will enjoy and base this whole evening around the assumption that it will keep him occupied in the bathroom long enough for you to get dinner ready.
2 – Beer
You know what to do.
3 – Music is the Answer
The beers are in the fridge and your man is soaking in the bath for what is likely the first time in a long time. We men don't really appreciate the benefits of taking a bath from time to time so what you're doing is actually a really good thing. We all shower, but how many of us men ever take some time to truly relax on our own in a nice hot bath?
One of the most effective ways to make this happen is by playing some music that he really enjoys. You can approach this in a number of different ways. It could either be some songs that you have shared together, which represent significant sentimental value; or you can alternatively put on the crap that he likes listening to when you're not around.
4 – Lots of Candles (Just don't tell his mates)
A bit of mood lighting will really help set the scene, whether your man likes it or not. There is a certain stigma that surrounds bathing in the tub, particularly when there care candles involved. But if you scatter them around for your man you can guarantee that he will go with the flow and ultimately end up enjoying a truly unique and relaxing evening that he would never otherwise afford himself.
5 – Feed Him
This point is particularly simple, and to be quite honest you've definitely, already thought of it. Though rather than cook for him, why not treat him to a dirty, greasy takeaway? Unless there's a specific dish that you make which rocks his world, you can't beat a bit of junk food on Valentines day.
Following that point, I'm pretty sure you ladies have got it covered. The important thing is to just treat him to a nice and relaxing evening in the Bathroom. It's not often that a man will stop to appreciate a bit of alone time, which is why this gift is something that will definitely not go unappreciated.