Check out our Beautiful Small Sideboard in Oyster Grey from our New Range: The Nine Schools
Bathrooms and More have gone out of their way to source this incredible range of furniture and are happy to present The Nine Schools. It's a gorgeous and elegant Chinese range that has a wide selection of stylish and idealistic pieces that will surely get you as excited as we are.
Again, in our typical fashion, all of the pieces in this range can't be bought cheaper anywhere else! We pride ourselves in our low prices and are happy to share savings with our customers wherever possible.
Just take a look at this Small Sideboard in Oyster Grey for example: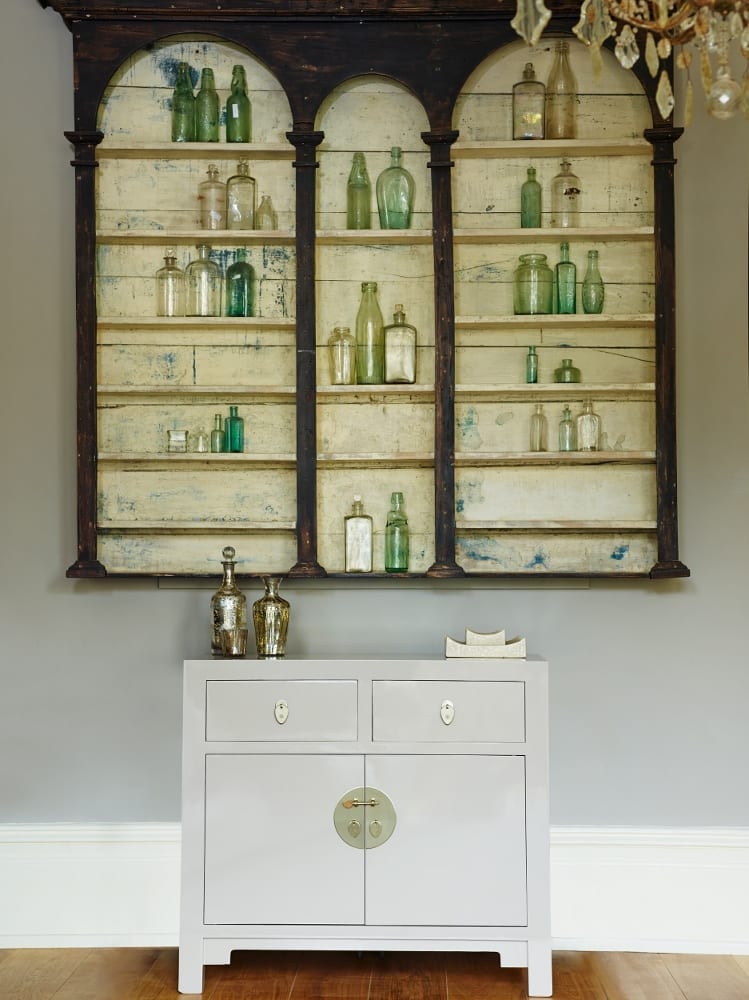 Just one look at the picture and you can instantly see that this magnificent piece is simply a must have item.
Why should you be interested in this little sideboard?
Well, for a start: the beautiful gloss finish is complimented by gilt edging and antiqued white copper metal work which simply breathes sophistication. It is the perfect statement piece which effortlessly delivers stylish storage solutions for any room. The overall dimensions of the sideboard are H84 x W90 x D40 cm.
For a small piece, there is a surprising amount of storage! Take a look and see for yourself: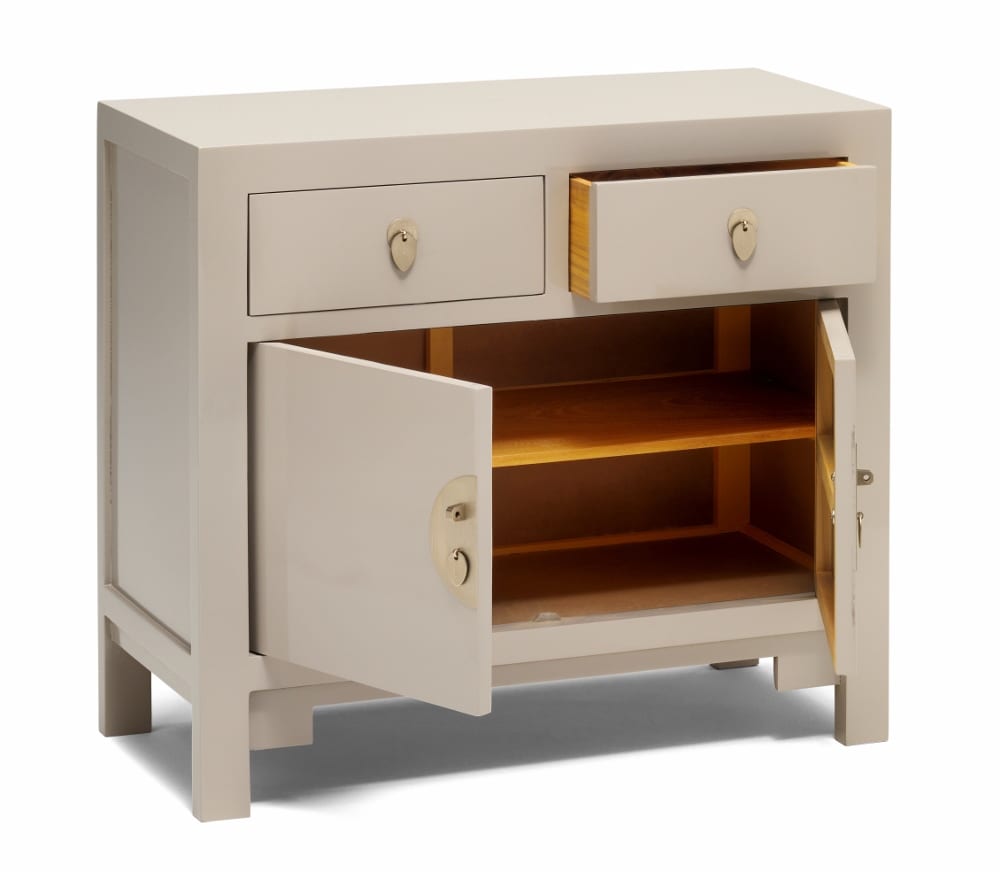 Notice the sideboard has two drawers, two doors and a removable internal shelf – ideal for tucking your bits and bobs out of the way.
Each drawer has the following internal dimensions: H12.5 x D30 cm. This allows plenty of room for you to tuck away any essentials to keep close to you while you're in bed – or perhaps you don't want the piece tucked out of the way in your room. Place it wherever you want and enjoy the benefits of the additional storage, while boasting its refined beauty.
Each of the shelves has a height of 22cm and the overall internal measurements of the cupboard are H40 x W75 x D35.
If that hasn't grabbed your attention just yet, then you'll be pleased to know that like all of our furniture here at Bathrooms and More Store; this piece has been built to an exceptional build quality throughout and was crafted using poplar and plywood.
For those who aren't particularly very good at assembling furniture, worry not: this piece is a solidly constructed item of furniture and requires absolutely no assembly whatsoever. All you need to do is find a way to get it out of its heavy-duty packaging, and then you can simply point and place it wherever you like.
Again, this is part of The Nine Schools Range
And you can find a wealth of stunning items that will match this piece wonderfully. If you like what you see and would like to view what else we have on offer as part of this range then head over to The Nine Schools page.