UNMISSABLE SALE ITEM –  Travertine Top Corner Unit & Ceramic Basin
At Bathrooms and More Store, every day is a sale day! As it stands, all our items (including those not already featuring in the sale) offer significant savings off the regular retail price. That means that all of the items that we do feature in the sale have been reduced, again!
There is one item in particular that we are quite excited about and would like to share with you, as you can snatch it up right now for well below the regular retail price. We're talking about this stunning Travertine Top Corner Unit, which comes complete with your choice of 3 different Ceramic Basins.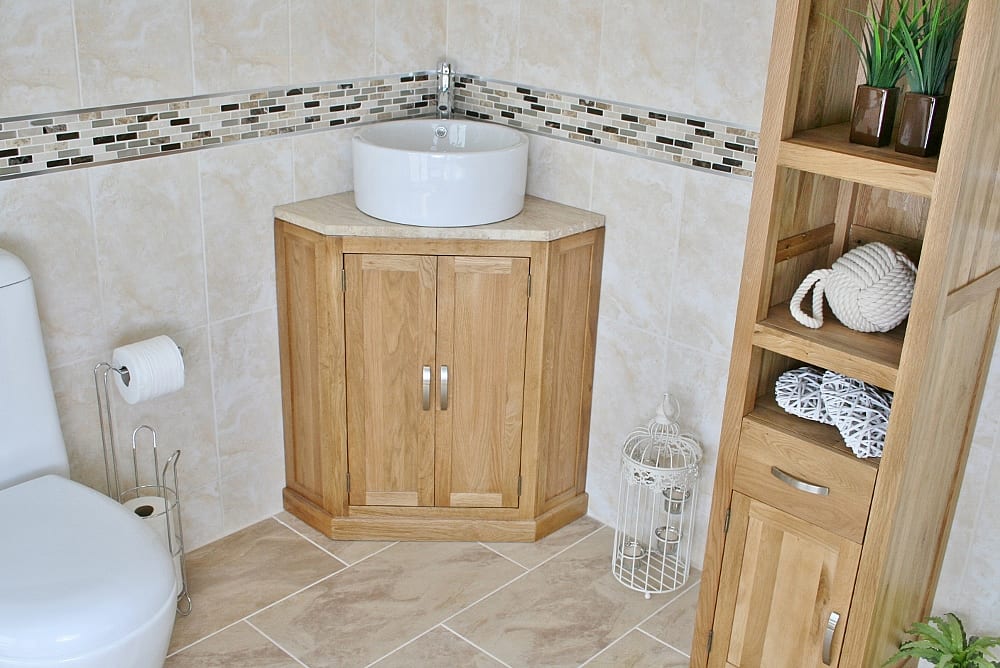 While this piece could fit well in any bathroom; it is particularly well-suited for smaller bathrooms or en-suites. Naturally, in some smaller bathrooms, square feet are in short supply, so it is paramount that you utilise every inch.
With this Travertine Top Corner Unit, you will afford yourself much more space, being able to conveniently tuck your basin into the corner of the room. Not only that, but as you can see from the image above, the corner unit fits wonderfully, and looks impeccable.
Additional Storage Solutions for Your Convenience
Of course, there is so much more to this wonderful unit than simply offering significant savings and convenient corner positioning. No, this unit also provides you with ample, additional storage solutions.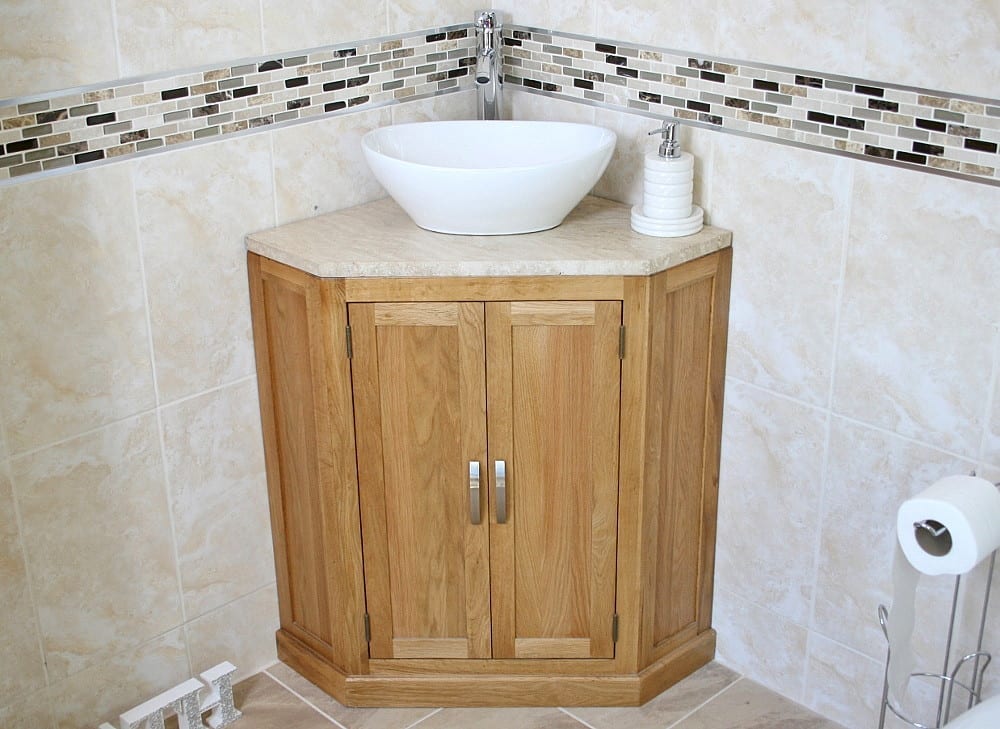 With a shelf partition in the centre of this corner unit, you will be able to store your essentials on two separate shelving spaces. This can be used for storing additional towels (featured in the image above), stocking up on toilet roll, or simply keeping your essential cleaning products tucked away out of sight.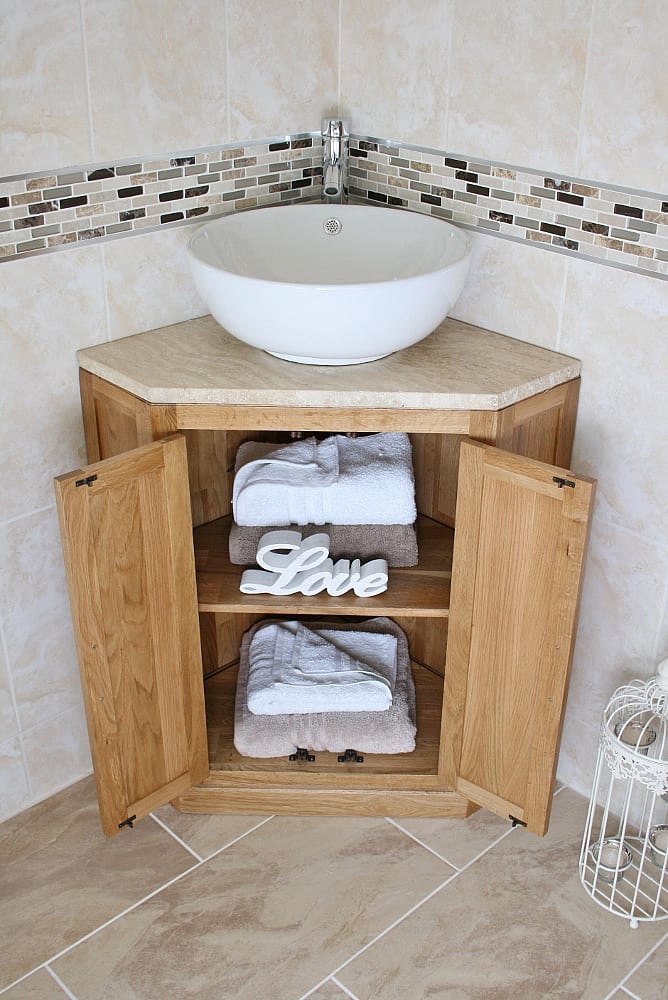 All of our items are available for delivery within the next 2 to 3 working days. We do of course, offer a next day delivery option which is available for upgrade upon checkout.
This unit comes complete with your choice of the 3 featured ceramic bowl sets (including tap and plug), each of which are absolutely stunning. The corner unit comes with a pre-drilled travertine top. The natural sandy appearance of the stone is a gorgeous, neutral colour that works perfectly in any modern bathroom, offering warm and soothing tones.
Don't miss out on this incredible deal! The regular retail price for the entire unit is £509.99 and can be yours for only £379.00! Transform your small bathroom and make the most of every square meter; with this unmissable Travertine Top Corner Unit & Ceramic Basin.