Kit Out your Home Office with our Unique Urban Chic Laptop Desk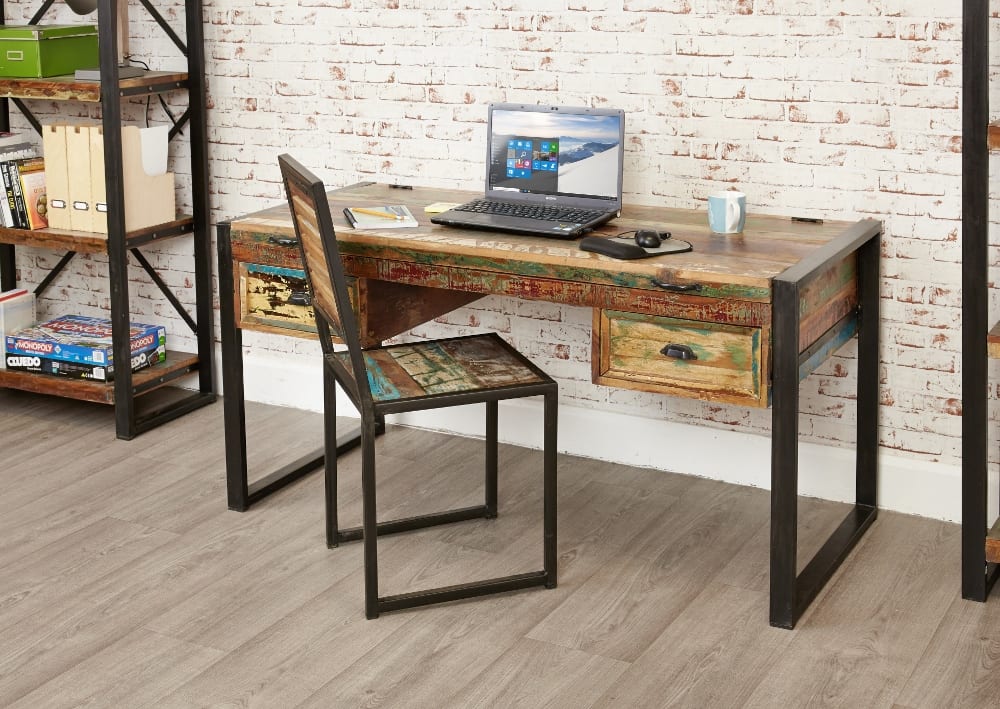 In this internet age, more and more people are opting to work from home. If you are among this modern, self-employed work force than you'll likely want to have your own unique office space at home. It's all very well laying out on the sofa and typing away on your laptop, but if you are to work responsibly with your health in mind, then a suitable office desk is an essentiality in your home.
So you want to set up your own home office but you don't fancy kitting it out with the conventional office desk? – Then our Urban Chic Laptop Desk / Dressing Table may well be the one for you. With a unique and contemporary design, this exclusive range of furniture offers arguably the most intriguing home office pieces available.
This beautiful desk is made using salvaged and reclaimed wood from old buildings in Southern India. Most of the wood used is generally aged between 50 and 150 years old! Expertly assembled by passionate and skilled craftsmen, making this colourful and interesting furniture desirably individualistic – You'll be hard pressed to find an office desk that stands out quite as much as this!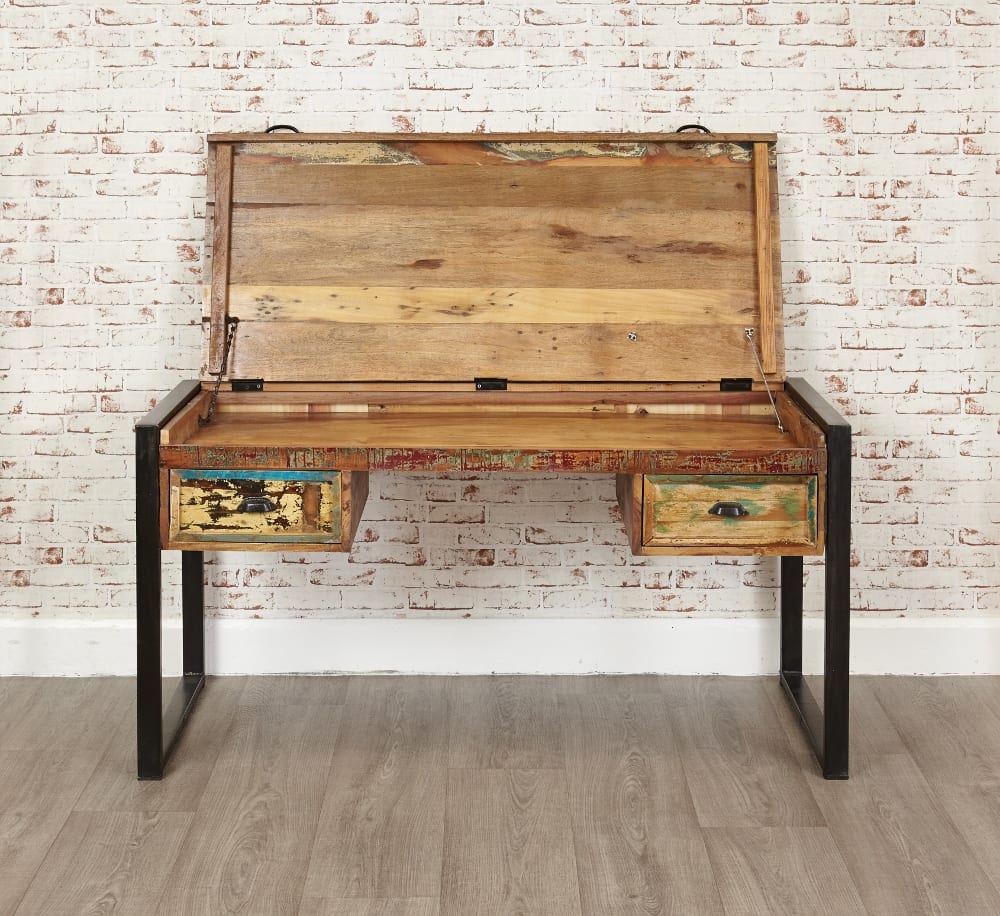 OK, so when working from home it's not as though you'll be able to show your new fancy office desk off to many people; but that doesn't take away from the fact that it is important to feel pride in your workspace. Opting for an attractive and quirky office desk such as this will certainly make you feel inspired every morning when you sit down with a cup of coffee to start your working day.
Another unique and interesting feature is the fact that the Urban Chic Range is environmentally friendly! That's right, not only is this practical office desk easy on the eye, but you can also sit at it content, working safe in the knowledge that you're doing your bit for the environment, given that the large majority of the wood is reclaimed.
A beautifully made steel outer frame gives a crisp urban edge and provides you with great structural rigidity. There is also a lift up lid, providing you with hidden storage space for your laptop and other essentials. You can also enjoy the convenience of two drawers for any necessary documents and stationary that you need on hand.
Overall Desk Dimensions: H74 x W150 x D65.5 cm
Internal Storage Dimensions: H5 x W137 x D63 cm
Internal Dimensions of the Two Drawers: H13.5 x W32 x D33 cm
The desk requires some minor assembly, though all necessary tools, instructions and parts are indeed included. It is finished to an exceptional build quality, designed to last a lifetime.