From Public Toilet to Coffee Shop: The Ultimate Transformation
We live in a particularly peculiar time and so very rarely do I find myself surprised with much of what is going on in the world, however public toilets being converted into coffee shops? Now that is a story that I simply had to explore further!
As it happens; a bold and innovative chap by the name of Peter Tomlinson took redundancy from his marketing job and decided to plough most of his money into converting an old public toilet in Oxford Circus, London into a sandwich and coffee bar, because why not right? What could possibly be quirkier than drinking coffee in an old public toilet? It turns out that the hipsters absolutely love it!
Don't worry though because according to Peter, it smells lovely in their now after jet washing every surface and burying the soil stacks beneath concrete caps.
The former attendant's office has been converted into a spanking new kitchen, and where men would once stand awkwardly beside each other weeing, being careful to look straight ahead at the tiled wall; there are now people sitting down, drinking coffee and catching up on their emails.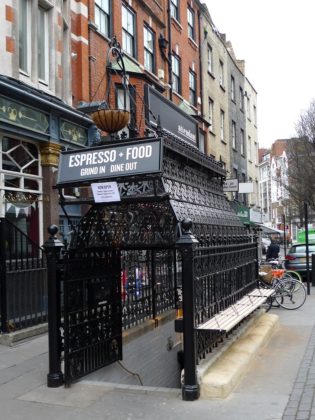 The entire conversion cost roughly £100,000 and as you can see from the photos: they certainly have done a very good job of turning a drab, disused public bathroom into a clean, hip and fully functioning coffee and snack bar!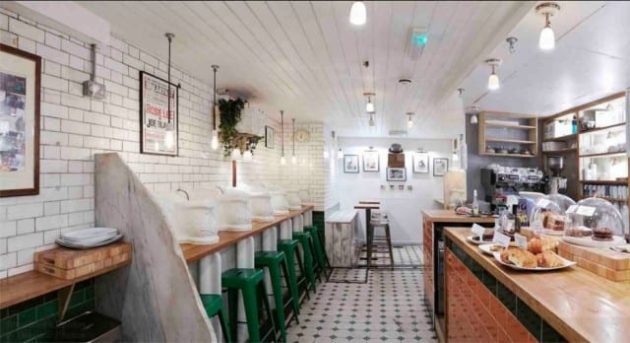 It may all sound a little bizarre, in fact it definitely is bizarre; however these types of conversions have become increasingly popular over recent years and with good reason too. Between the turn of the millennium and 2011 over 80 local authority maintained facilities had been closed and left to fall into disrepair. And what with the soaring prices for flats and houses in London, such opportunities are simply far too good to pass up on!
Take architect Laura Jane Clarke for example: for just £60,000 she has managed to convert an abandoned toilet in Crystal Palace into the one bedroom flat of her dreams! So long as you're able to look past the thought of sleeping where millions of people once went about their business then you'll be able to take advantage of an incredibly fortuitous investment opportunity. (Given that the conventional spaces that are on offer in England's capital are largely on the pricey side!)
So you can literally have your urinal cake and eat it! – A snug little home in central London at a much more affordable price!