BMS Vote – The Top 5 Baby Toys for Bathtime
The Bathroom is arguably one of the most important and influential rooms in any home. It has a significant impact on the way you start your day and wind down of an evening. Equally, the Bathroom is a largely important part of any baby's routine, as bathtime is the time of day where you can finally relax and have a little bit of fun before settling for bedtime.
I know that when most parents think about bathtime, they feel a sense of dread wash over them, however it doesn't have to be a chore! Why not inspire your children's imagination with some of the best bath toys on the market? By stimulating your children both mentally and physically, you can get them all cleaned up and tired out at the same time! Then they're out like a light and you and your partner can finally have a little bit of time to yourselves before the madness kicks off again in the morning.
Below we have listed 5 of the best children's toys for bath-time:
1: Munchkin Caterpillar Spillers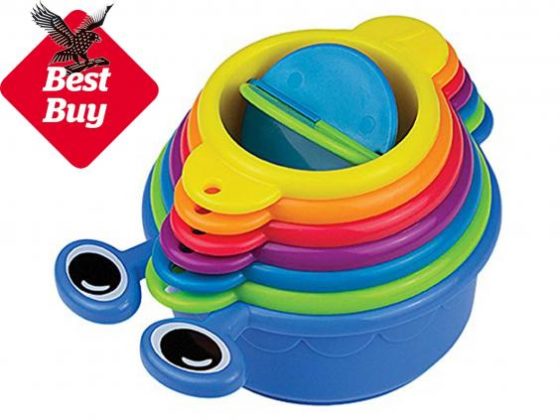 These awesome little cups are proof that you don't need to spend over the odds or opt for the most sophisticated toys in order to have a good time! You can link, stack, strain and pour (or more likely throw) water with these cute little cups.
They conveniently stack into one another neatly when bathtime is over and you can even use them in a sandpit or at the beach.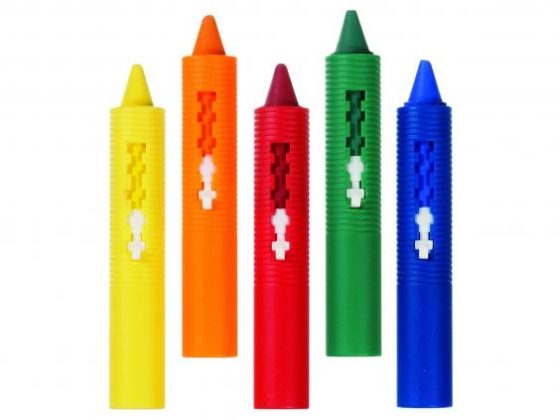 Channel your baby's inner artist with these amazing, long-lasting bath crayons. Let's face it, they're going to make a mess during bathtime no matter what you do so you just as well let them have a little fun. With a quick wipe of the tiles there will be absolutely no trace of these crayons whatsoever. Just be careful not to get any in the grouting as they can stain.
3: John Lewis, Bathtime Water Pirate Boat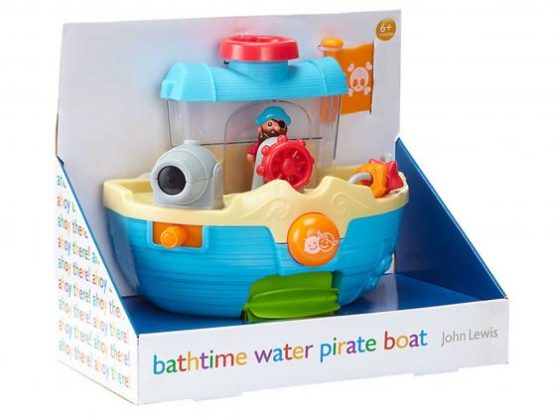 There's not really a lot to say here to be honest, because who doesn't like Pirates? Though if you must know, this is the bath toy that pretty much does everything! There are plenty of interactive parts to push and squirt and watch as the wheel turns while you pour water into the top. This incredibly fun toy is held firmly to your tiles with suction pads and will almost certainly keep your children entertained from the moment their toes touch the water to the second the towel lands on their head.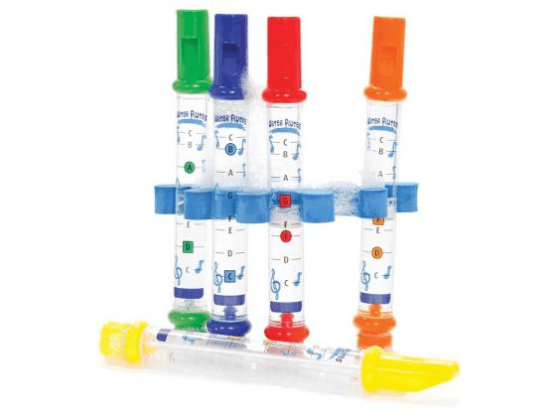 You can tune these funky flutes by filling them each up with a varying amount of water. Encourage your budding musical prodigy to play tunes from the waterproof colour coded music sheets! Or of course they can just freestyle and make as much noise as they like. These are fun, interactive and irrefutably clever. Well worth a buy!
5: Elmer the Elephant Bath Toy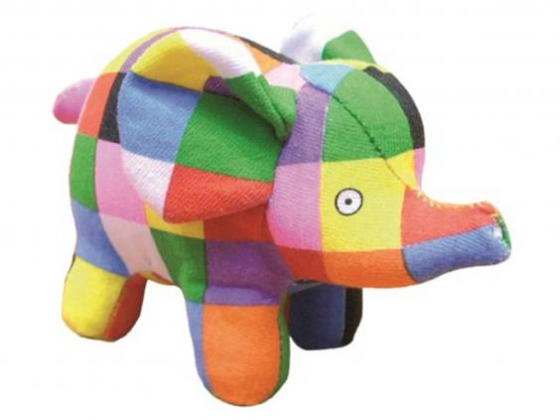 This stunning little Elephant toy is based on the popular series of kiddie's books about a patchwork Elephant. This soft toy is made of a quick-drying fabric that is suitable for bathtime. Fill her up and then squirt the water out of her trunk! Oodles of fun to be had, and the perfect opportunity for you to follow on from fun at bath-time to an exciting literary adventure in bed!