8 Ways to Make Reading in the Bath Infinitely Easier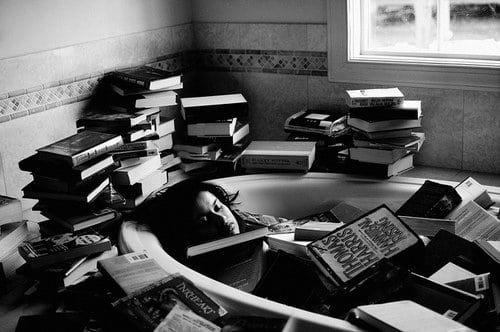 What could possibly be more relaxing, than reading in the tub after a long, hard day at work? The soothing scents from your bath salts tantalising your senses, while you drift off on an adventure to a faraway land of your choosing.
That being said, as glorious as that may sound; how on earth do you read in the bath without getting the pages soaking wet? It's a first-world problem I know, as I'm sure there are millions of people in the World who certainly wouldn't consider this to be an issue, though it's all subjective after all.
We've put together a list of fixes and solutions that may help you overcome the struggle and finally be able to enjoy your bathtime without ruining your favourite books.
1: Read a book that you don't particularly like. This is an easy fix. If you're concerned about ruining your favourite books in the bath, then you should simply find a crappy book and take that with you instead. You may not draw half as much excitement from this experience, though you'll find it infinitely easier to relax.
2: Master the art of telekinesis. I'm still working on this one myself, though I reckon I'm almost there! Basically, if you can master telekinesis, then you'll be able to rest your book on a floating tray and turn the pages with mind power. Please note that turning pages with your mind is significantly strenuous and may affect your concentration, so you'll likely have to read a few pages a couple of times before the information sinks in.
3: Read a waterproof book. I hear that Little Submarine is quite an enlightening read, and then sticky foam toys that come with it will offer hours of fun while you're splashing about in the bath. This alternative will make soggy pages a thing of the past, and will undoubtedly bring out your inner-child.
4: Waterproof your favourite books. Scotch-guard your books with this magic spray and then all of your problems are solved.
5: Build some kind of reading plank-traption. OK, so this one will take a little more effort, though it's likely your best bet. Picture this: a wooden plank that bridges the gap over the tub, with a book holder resting on the top of it. Following that you can drill a hole in the plank to allow room for a nice little cup-holder. On the other side you can attached a paper towel holder, I hear that Bounty the "super-soaker-upper", is a fine choice. That way you can dry your hands every-time you need to turn the page – your local DIY store will have everything you need to make this dream a reality.
6: Memorise your book. Give yourself a little story-time while you soak away your stress in the bath.
7: Avoid eBooks. If you insist on using an eBook then I'd definitely recommending putting it in a sealable bag – a sandwich bag will suffice. You could always have a separate bag with a sarnie just in case you get hungry whilst having a soak.
8: Listen to an eBook. Definitely should have put this one as number one…saves you a whole lot of hassle.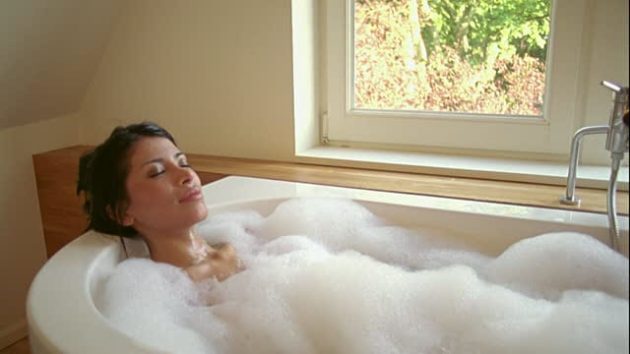 If you are a reading enthusiast and have many books you like reading in the bath, then you will certainly also benefit from having somewhere to store some of those books, like these tall bathroom storage units we have in stock and ready to send out to you – Free Delivery. Don't hesitate to get in touch should you have any questions before making your choice of storage unit – we are here to help!