Spring Bathroom Vibes for 2019
With spring 2019 having whizzed past in a couple blinks of the eye, we take a look back to share what we witnessed as being some of the more popular and fresh bathroom re-designs. The Spring time of year is about rebirth, and revitalisation. As such, we decided to pick out and put together a few refreshing colour schemes for you to consider, if you'd like to breathe a little life back into your bathroom.
Sure, we're now making our way through the summer months. However, the beautiful thing about the following spring colours that we're about to share; is that they will look equally as gorgeous throughout the summer months as well.
Cool mint
There's something really rather special amount a mint green, particularly for the bathroom. It's a naturally "cool" and refreshing colour, which is why it is perfect for this spring's colour trends. Another great thing about mint green, is that is pairs wonderfully with white. So, if you have ceramic and porcelain in your bathroom, then we cool mint is going to compliment it effortlessly.
Additionally, mint pairs well with neutral tones, such as 'earthy' or 'woody' tones. Perhaps mix it up with a few driftwood feature pieces, or a natural wooden vanity unit. In fact, take this Urban Chic single vanity unit and basin combo as an example. This rustic piece will go wonderfully with a fresh mint backdrop.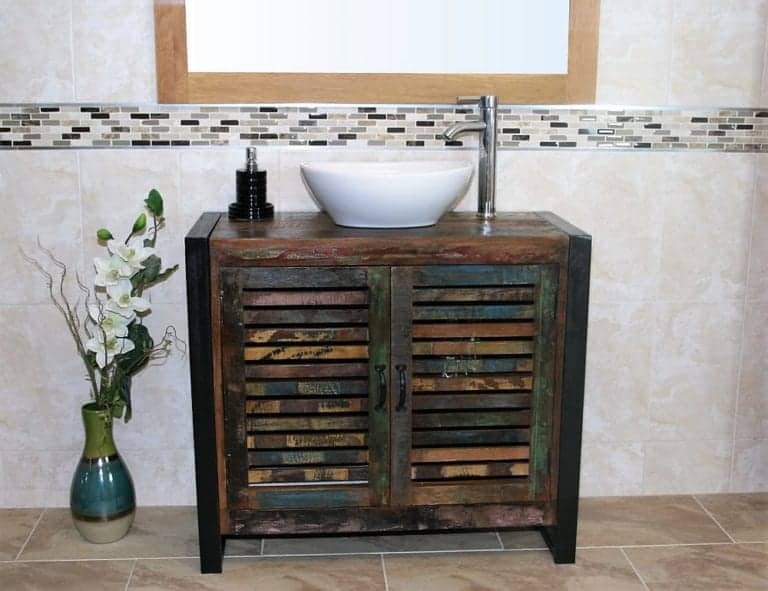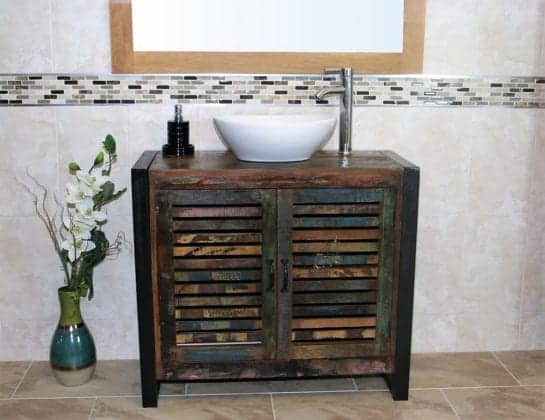 Chalky pink
OK, so the thought of a pink bathroom might be terribly off-putting for some people, so bear with us! Of course, a bright, neon pink will look disgusting in a bathroom setting. However, there's something about a soft, chalky pink which really works.
Chalky pink is a very modern vibe which is trending this year in 2019. When offset with cream or a crisp white, it really adds to the refreshing spring vibe. You'll want to add a little natural green in there with some houseplants. Aloe Vera or Waterlilies perhaps?
If you're not all too excited about the prospect of painting the walls pink, then you could always accessorise instead. For example: trying swapping out your towels for a soft pink, with a rug in the centre of the room. This will create a fresh, yet warming vibe, without being too overpowering.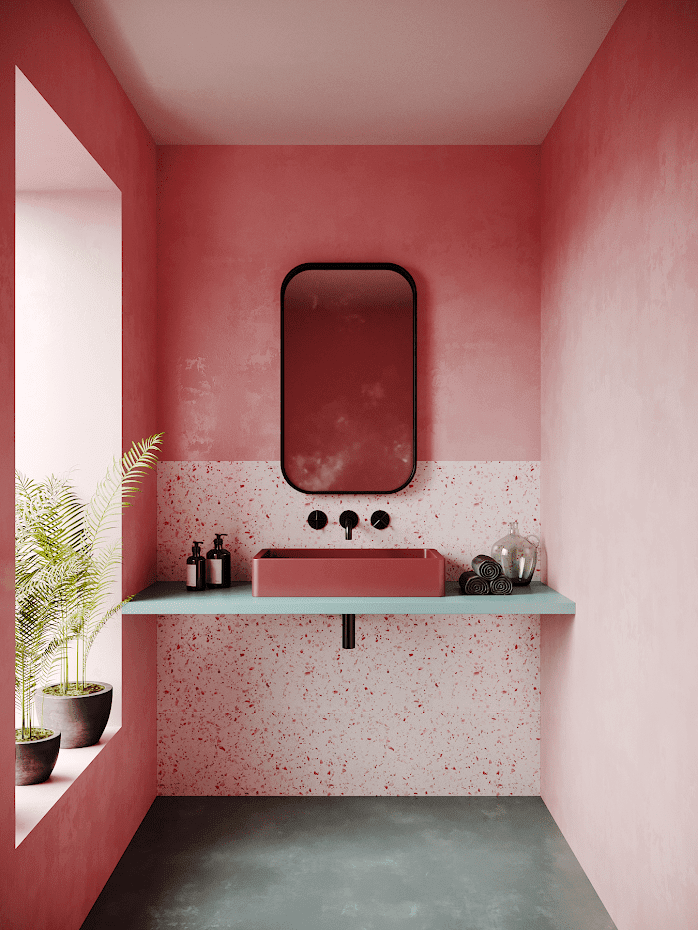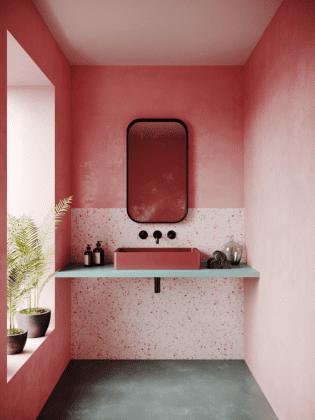 Refreshing spring-whites
Channel your inner-spa vibes with a refreshing, all-white bathroom. This modern vibe can work for your all year round, so it's not only a revitalising update, but one that you can see through to the near year if you like.
If you're finding the thought of going all-white a little off-putting, then you can consider going for some dark vanity units. For example: this painted grey vanity unit, with a white marble stone-stop and wash basin combo looks gorgeous.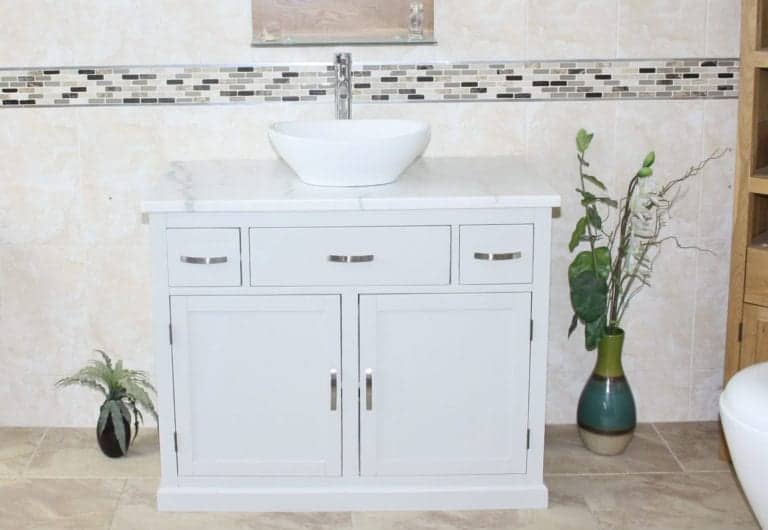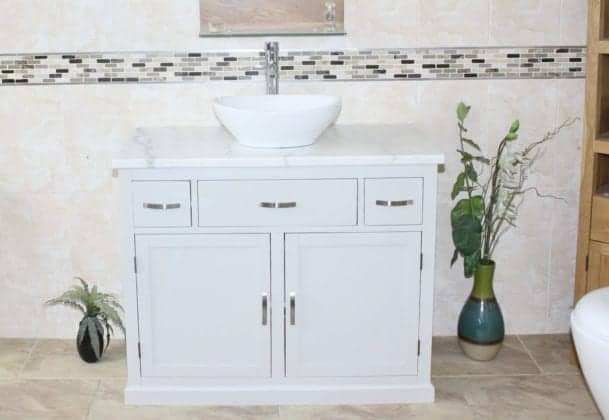 Be sure to throw in some green where you can. Again, spring is that beautiful time of year where our plants look their most luscious, the leaves on the trees outside are the deepest shade of green, and the general natural vibe is overwhelming. Embrace it in your bathroom, and you'll struggle to leave the room feeling ultimately rejuvenated, every time you use it.
Have you found this article useful?
If you've read this article and you're feeling inspired to give your bathroom a lick of paint and a breath of fresh life, then please feel free to give it a share with your friends and family.
In any case, we wish you the very best of luck. Enjoy the rest of spring and get outside as much as you can. Next up, we'll take you through some trending summer vibes for your bathroom!