ELEVATED STORAGE SOLUTIONS WITH THIS HIGH BORDEAUX KITCHEN TABLE AND 6 TEAK BOXES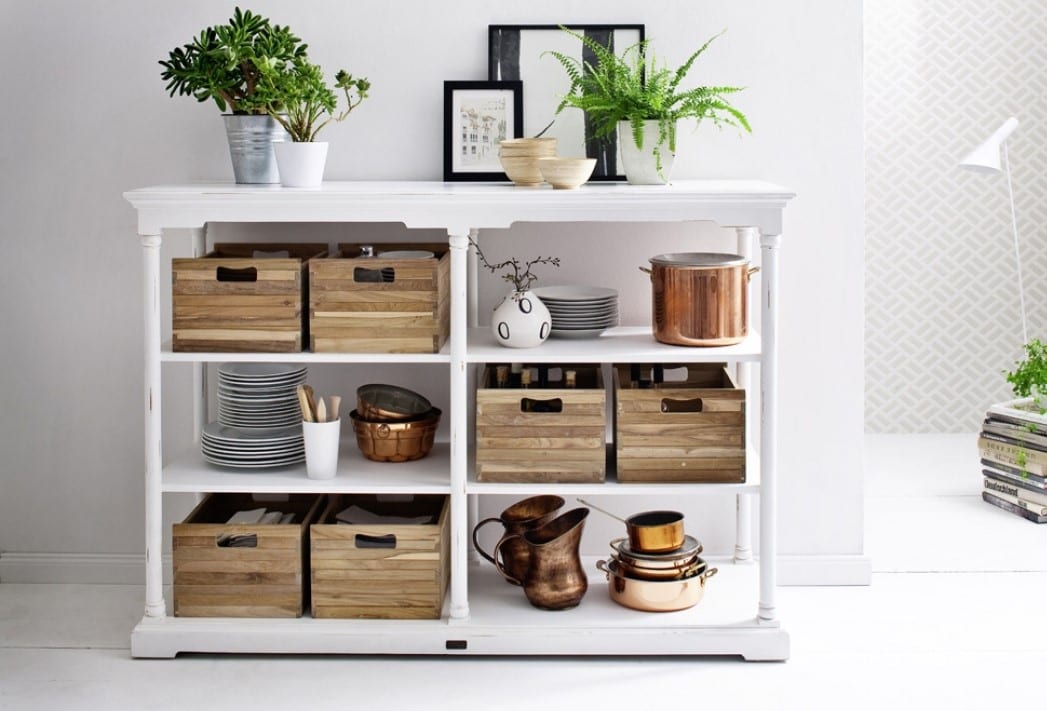 We're absolutely delighted to introduce this high Bordeaux kitchen table, which comes complete with 6 teak storage boxes. While it was designed with the kitchen in mind, it is suitable to go in just about any room in your home – the only limitation is your imagination.
However, our favourite way to use this item is as a freestanding kitchen island, with low pendant lighting from above. That being said, you can utilise it however you see fit. The 6 solid teak storage boxes that come with this item of furniture are ideal for storing all of your kitchen utensils out of the way, though conveniently close at hand. The boxes simply slide out and back in with great ease, allowing you to keep the clutter in your kitchen to a minimum.
As you can see from the image above, with 6 boxes, you're left with 3 spare shelving compartments which can be used to stack plates, pans and other essential items.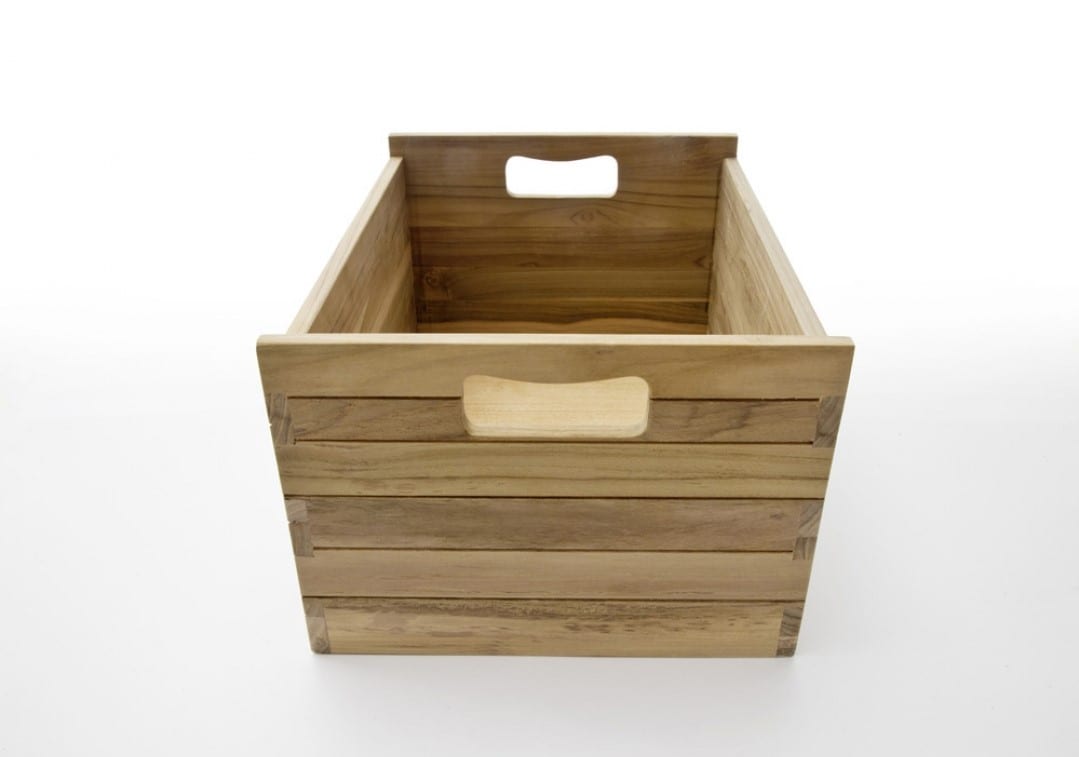 This high Bordeaux kitchen storage table is made from solid mahogany and requires absolutely no assembly whatsoever. Ideal for those who are looking to do as little work as possible during the kitchen renovation process. Simply place your order and we will deliver the item to your door! All you need to do is to decide where you would like to place it and then you're good to go.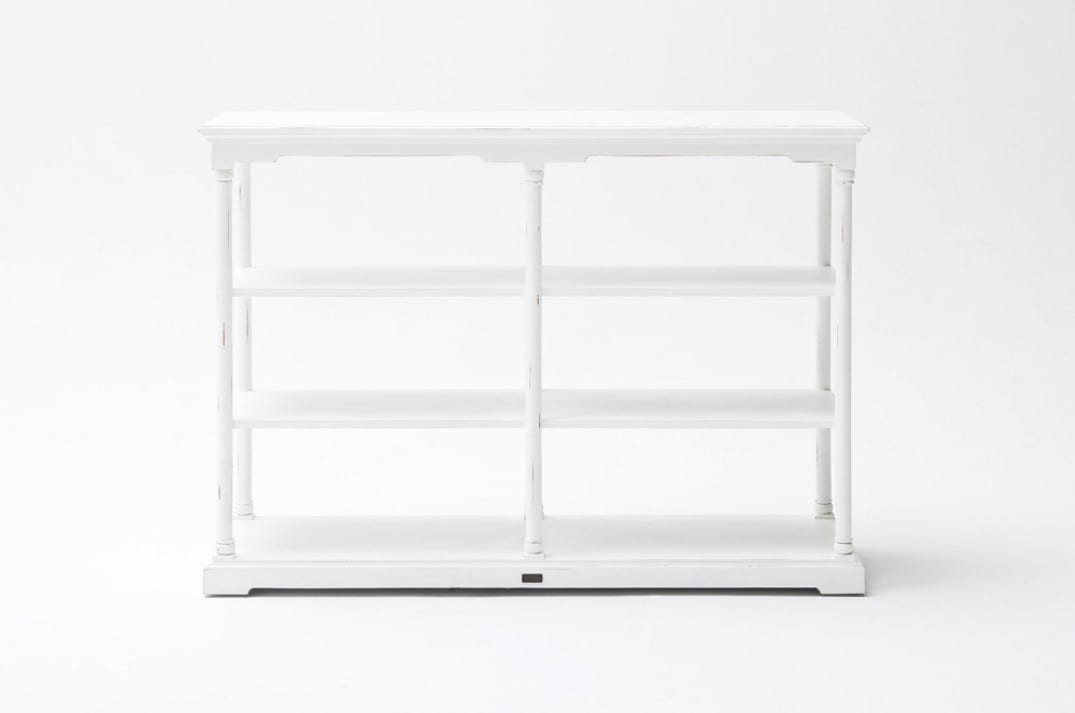 Vintage Chic – What we love about this particular piece is the rustic, white-wash design which gives it so much character. There is an element of distressing on the finish which has been done purposefully, effortlessly granting a pre-loved air and genuine antique quality. With this in mind, you'll be able to fit this piece rather comfortably into all manner of designs and décor.
A real all-rounder – Again, you don't necessarily have to use this piece of furniture in your kitchen. You may have already pictured it fitting perfectly in another room in your house and we urge you to use it however you see fit. Whether in the hallway, dining room living area or even in your bathroom; we're confident that it will look absolutely stunning either way!
In fact, if you wanted you could even use this as a console table or open-fronted shelving for your master bedroom. You can use the teak boxes for storing socks, underwear and other accessories, fold some clothes up on the shelves or use it for a variety of other items, including ornaments and picture frames. Again, it really is up to you! All we know is that it's durable, affordable and incredibly beautiful! So, what are you waiting for?