5 Ways to Stay Cool on a Summer Day Which You Won't Believe
As I write this I am sat with every window in the house wide open and not a lot on and yet I am sweating buckets. It's hot! Too hot in fact and in the UK it's something we're simply not used to. Yes, for the majority of the year we spend most of our time moaning and wishing for warmer weather, though when it eventually arrives we don't know what to do with ourselves.
In this article however, we're going to explore a few ways in which you can keep cool this summer! It's a bit of a different twist on what we'd normally write about, given that we're a bathroom's blog, though in the spirit of all things bathrooms we'll start with exactly that: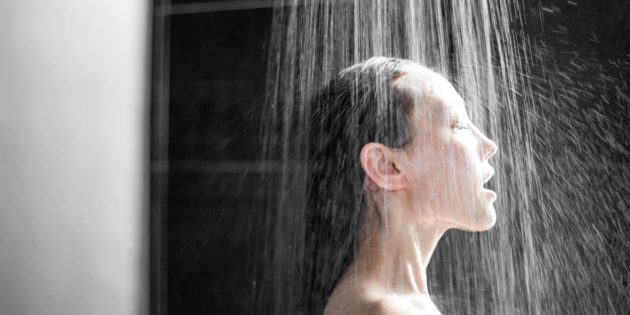 1 – Take a Shower
Of course, your first reaction would be to smash the cold water on and embrace the chills, however that's actually not the way to go! In fact, warm showers are indeed much better for keeping your body temperature down (believe it or not) This is due to the fact that warm showers actually lower your body temperature due to the increase of blood flow to your skin – whereas a cold shower will cause your body to react to the colder temperatures on your skin by driving your body temperature up.
So, the best way to approach it is by having jumping straight into a cold shower for the instant relief and then slowly ease the temperature up to help balance you out.
2 – Have a Bath
I know…can you think of anything worse than having a warm bath on a boiling hot day? It sounds terrible, but theoretically it's a great way of cooling off; A – because you'll be rather sedentary and relaxed and B – Well, see point number 1 above.
3 – Lie on Your Tiled Floor…Naked
Sure, be mindful of who's in the house with you before you sprawl out in the buff, though if you've a tiled or laminate flooring in the bathroom then whip your kit off and layout on them for a minute or so – It will offer you some quick relief at the very least.
4 – Close Your Curtains and Open Some Windows
A staggering 30% of the heat in our homes comes from sunlight through our windows. You can cut this out immediately by simply closing the blinds and curtains. Sure, it's not ideal on a sunny day when you want a bit of natural light in the home, but if you're boiling hot and running out of options you may have no choice! Just be sure to move any valuables or delicate ornaments out of the way as your curtains will invariably blow about in the wind.
5 – Drink a Warm Drink
Yet another 'contrary to popular belief' for you, but just trust us and go ahead and drink a cup of green tea or a coffee – it WILL cool you down.