DE-CLUTTER YOUR HOME WITH THIS MEDIUM SIZE BORDEAUX KITCHEN STORAGE TABLE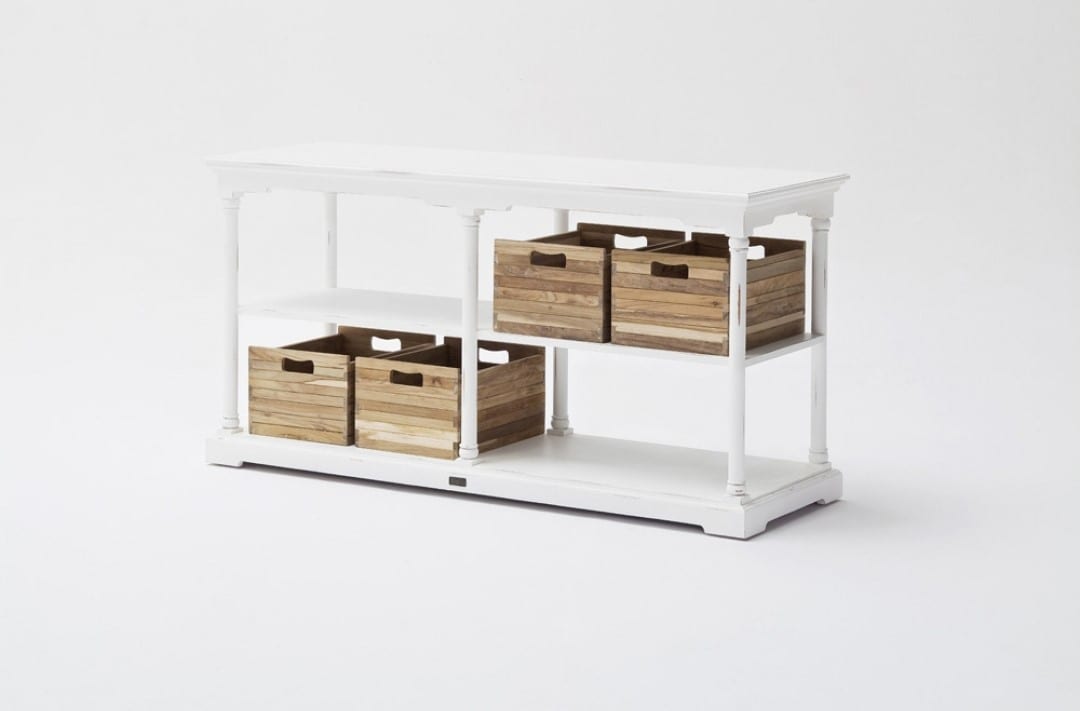 Are you in the process of renovating your kitchen in your home? Then you'll need to take a look at this gorgeous medium size Bordeaux kitchen storage table. It's a stunning piece of furniture which is suitable for all-manner of designs, offering you the ultimate in flexibility when deciding on the décor for your kitchen. If you're going for a modern, yet elegant style with a refreshing white-wash vibe, then you'll absolutely love this item of furniture.
This premium white storage table is made from solid mahogany and requires no assembly whatsoever. Ideal for those who are looking to keep their workload down to a minimum. Simply place your order and we'll deliver it to your door! All you need to do is decide on the perfect spot to place it – Which brings us to our next point: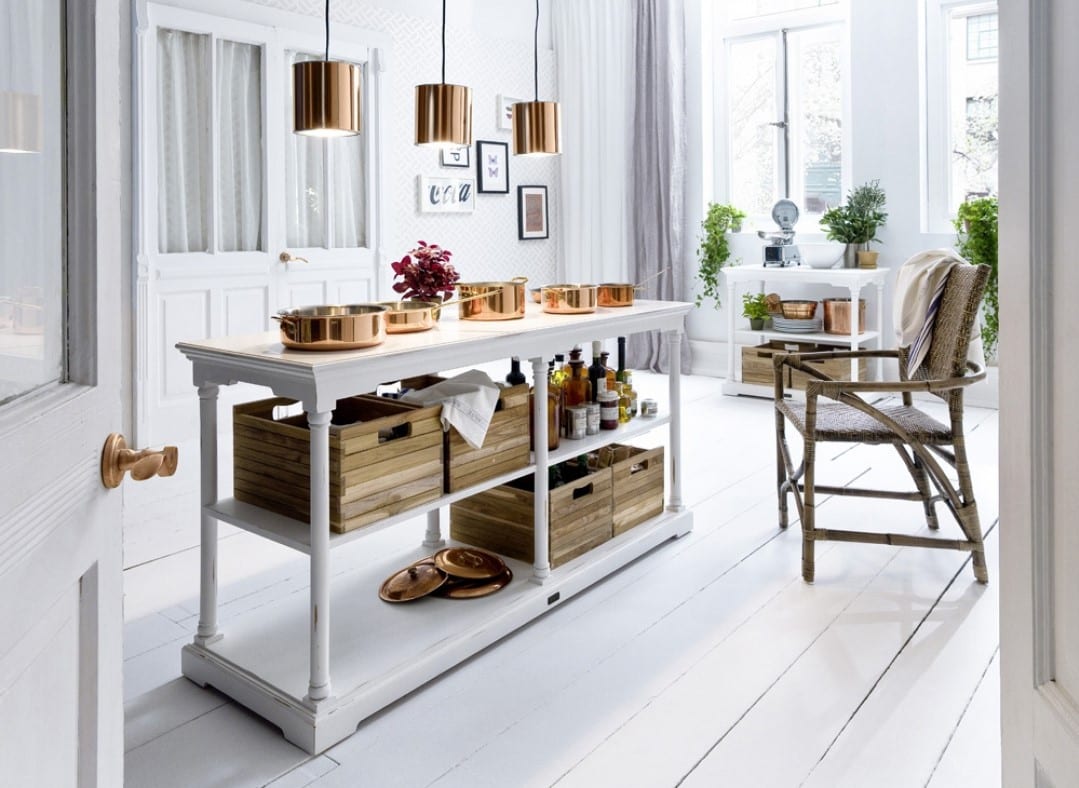 It's an all-rounder – This is a flexible design which works well just about anywhere in your home. So, if you love this piece though you don't necessarily have any room for it in the kitchen, then you could suitably place it in your hallway, dining room, living area or even in your bathroom! The only limitation is your imagination (and the amount of floor space available in your home of course) Our favourite way to use it however, is as a freestanding kitchen island with low pendant lighting hanging from above. It's sleek, elegant and offers plenty of suitable storage for all of your kitchen utensils.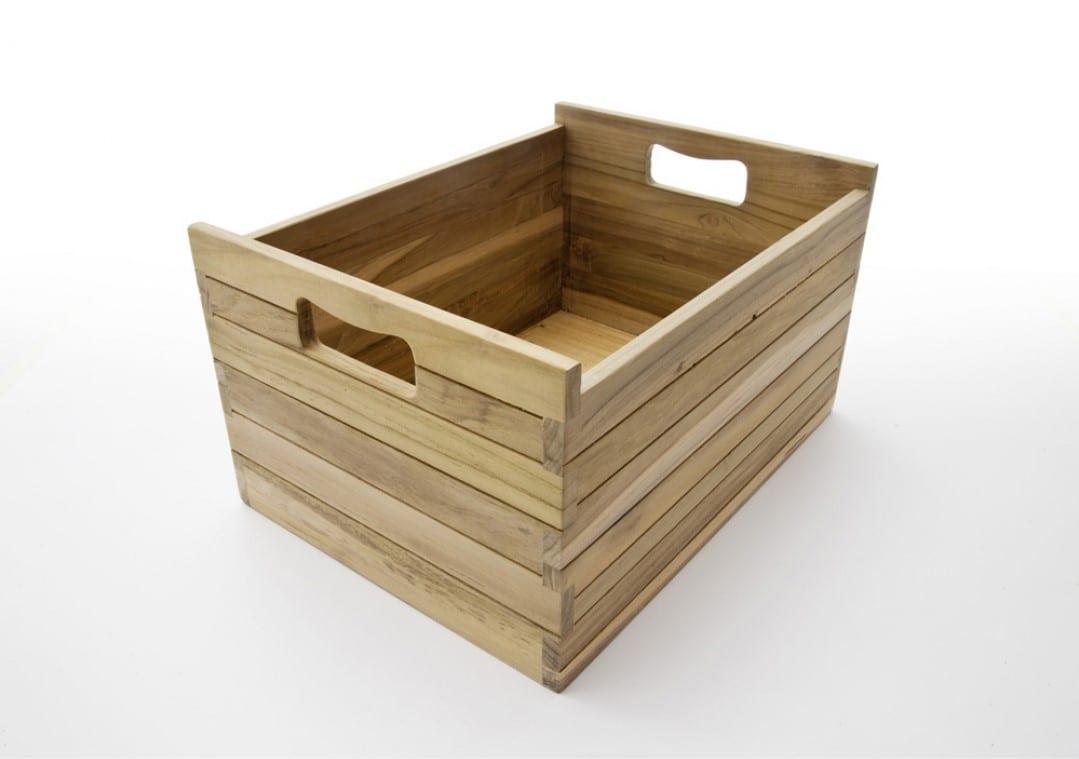 Some items are supplied with teak storage boxes – You can have up to 8 of these solid and convenient storage boxes in the shelving underneath. Ideal for storing those extra bits and bobs that you want to keep out of the way. Whether that's pots and pans in the kitchen, shoes and slippers in the hallway, or towels and spare toilet roll in the bathroom; it's entirely up to you!
Another great use for this medium size Bordeaux kitchen storage table, would be for young families with children that have hundred of toys! Fill your teak storage boxes to the brim with all of your children's favourite toys and have them close at hand in the hallway or their living area. There's nothing worse than having loads of clutter lying around and taking up all of the floorspace, which is why it is so important to afford your home plenty of clever storage solutions. Which this excellent selection you can have just that!