Inject  a  little life into your living room with our stunning Olten collection
While redecorating your home can certainly be a lengthy and stressful process, you should do all that you can to enjoy it! Just relax, take your time, do plenty of research and allow the process to take care of itself. It is all too easy to overthink everything and allow yourself to become bogged down with the pressure of it all. All you need to do is allow yourself the time to strategise thoroughly and let the creative juices flow!
If for example you are looking to renovate your living room then there are a few things that you need to consider. First of all, not only is this space where you will likely spend most of your time at home, but this room will also be used for hosting guests so you have to ask yourself: what sort of vibe do you want to your living room to give off?
The Olten Range: modern style with a touch of elegance
Check out our incredible Olten Glazed Coffee Table for example: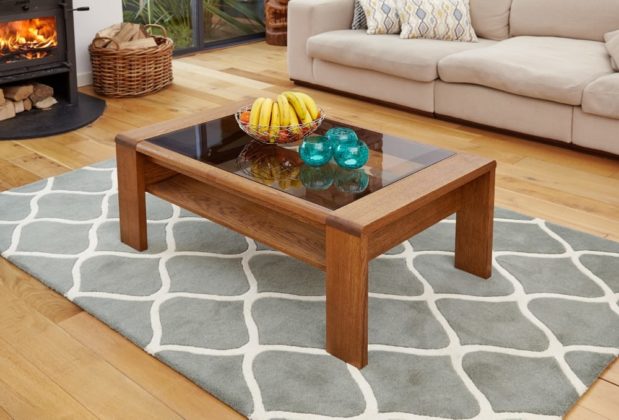 this wonderful table will make the perfect centrepiece for any modern living area and is as practical as it is easy on the eye. It is a modern piece with a hint of classical design which is what makes this stunning item complementary in all manner of modern interiors.
The beautiful oiled oak provides 'easy to maintain' protection whilst also subtly accenting the natural grain of the wood. There is a convenient shelf located below the practical safety glass that layers the table top; ideal for keeping your television remotes and magazines tucked neatly out of sight.
Following that you could also add one of our audacious Olten Tall Display Cabinets: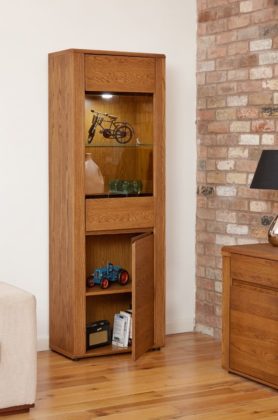 this piece is a bold yet aesthetically stunning cabinet that will allow you additional storage solutions with two soft-close drawers and an adjustable shelving space below. Then you have the glazed shelving up top with subtle LED lighting which is perfect for displaying your prized possessions in a classy fashion.
These two items combined will breathe a natural flare throughout your living area whilst maintaining subtle, classy undertones. And of course no living area is complete without an elegant and fashionable sideboard for you to store your wine, spirits and aperitifs: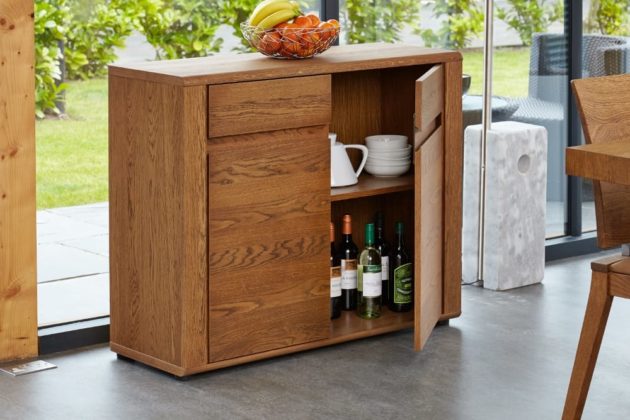 just like the aforementioned items of furniture; this Olten Small Sideboard item is crafted using the highest grade European Oak Veneers. Designed and created by the visionary Andrei Leckos and manufactured in Europe.
No assembly required and delivered to your door free of charge for your convenience.
These items are constructed to an exceptional build quality and are designed to last a lifetime. We offer all of our customer's free delivery – You can have them delivered to your door and enjoy the benefits of solidly constructed furniture that requires no assembly whatsoever.
So what are you waiting for? – Get planning today and start transforming your house into a home to be desired! We have a wealth of exceptional furniture for throughout your home; have a browse through our website and see if you can't find something suitable for your tastes and desires