Check out the Shiro Walnut Furniture Range at BMS
Feast your eyes on the stunning Shiro Walnut Furniture Range. Walnut is an irrefutably fine material and is sought after, the world over by a host of professional carpenters that seek to craft only the highest quality furniture.
This particular collection is well-suited for any room in the home, boasting a large selection of different pieces – from coffee tables, shoe cabinets, workstations to TV stands. Each and every one of these pieces is constructed by skilled craftsmen who boast traditional methods of tongue and groove.
Below you will find a sample of the Shiro Walnut range; have a browse through and see if any of these items tickle your fancy! Simply scroll down and click on the links underneath the photo of your desired piece for more information. (Details, dimensions and prices etc, can be found on our main website by following the links provided)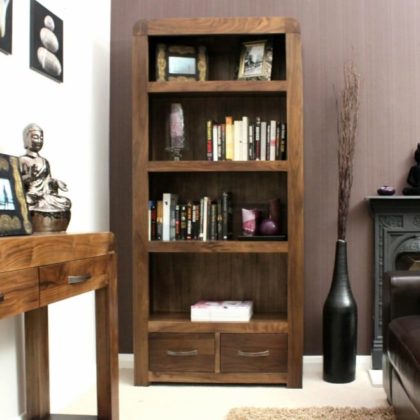 SHIRO WALNUT LARGE 2 DRAWER BOOKCASE – Perfect to place in your living area to show off your favourite books and keep all of your essentials at hand. This quality piece of furniture will undoubtedly breathe an air of elegance through your home.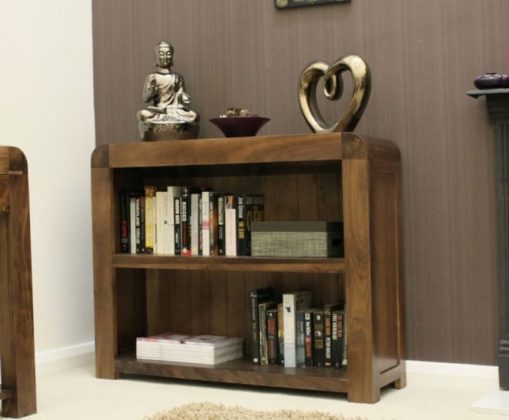 SHIRO WALNUT LOW BOOKCASE– This low bookcase is a beautiful addition to any lounge or living area, or perhaps even in the bedroom? The shelves are fixed to give this piece extra structural rigidity.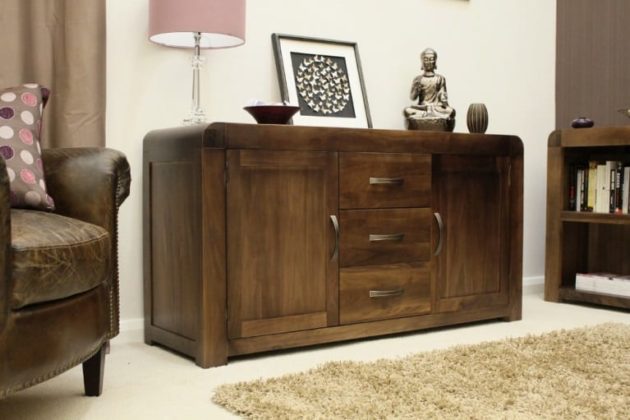 SHIRO SOLID WALNUT FURNITURE DINING ROOM LARGE SIDEBOARD – This stunning, solid piece of furniture will go wonderfully in your dining room, allowing you ample storage solutions whilst serving as a wonderful feature as well.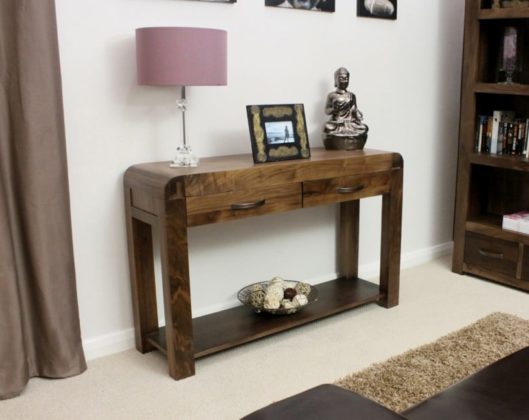 SHIRO WALNUT CONSOLE TABLE – A more subtle approach to displaying your favourite ornaments. This particular piece would work just as well in your master bedroom as it would in your living room.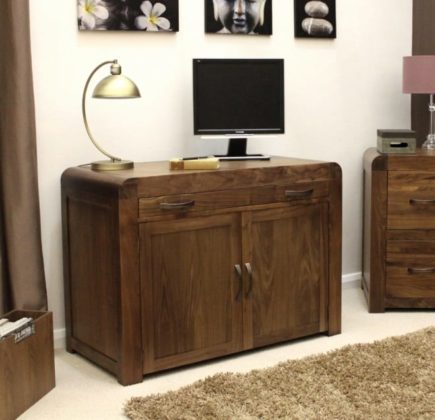 SHIRO WALNUT HIDDEN HOME OFFICE – This is a gorgeous and unassuming workstation. The upper drawer has a hinged front and houses your keyboard and mouse, while the lower cupboards allow ample storage space with two pull-out drawers and a section for your computer unit.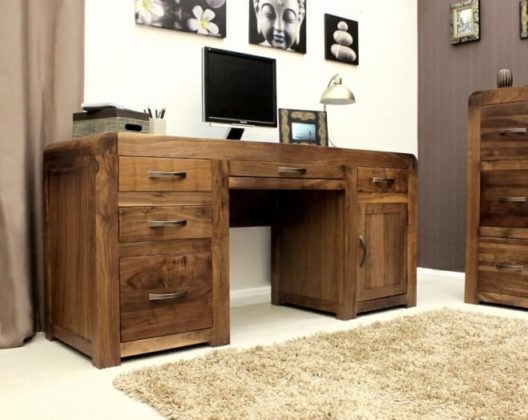 SHIRO WALNUT TWIN PEDESTAL COMPUTER DESK – Yet another stunning workstation for your home office or bedroom. Who wouldn't want to work from home with such a beautiful desk to sit at?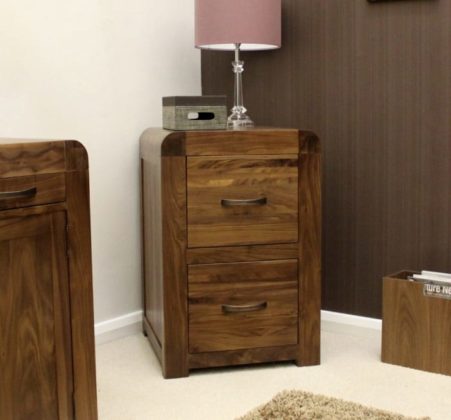 SHIRO WALNUT TWO DRAWER FILING CABINET – This filing cabinet is designed to home standard A4 foolscap files. This is a great addition to your home allowing you to conveniently keep all of your important files tucked away neatly, in a discreet and unassuming unit.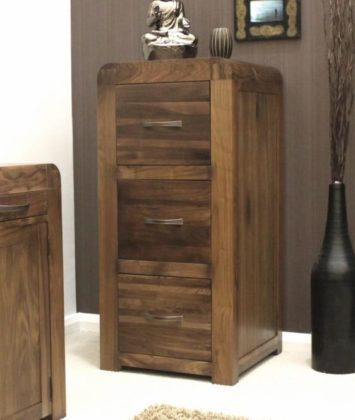 SHIRO WALNUT 3 DRAWER FILING CABINET – Do you have more files and documents than you know what to do with? Those bank statements and payslips certainly do mount up so it is important to have somewhere safe to house them. This cabinet is a stunning and unassuming item of furniture which could all too easily pass for a sock and underwear drawer.
Do you like what you see? If you want to view the entire Shiro Walnut collection to see if there is anything else that you want for your home renovation then simply head over to our website. Alternatively, if you require any further information from us, please feel free to get in touch.