Share Dinner as a Family with Our Shiro Walnut Large Dining Table
At Bathrooms and More Store, we're renowned for providing our customers with a grand range of bathroom and home furniture. We stock a large variety of products, giving our customers the ultimate in customisation flexibility when it comes to furnishing all manner of décor.
So, if you're in the market for a gorgeous dining table and chair set, then you've come to the right place. Bathrooms is in the name, however stunning furniture for any application is the game!
In this post, we're going to focus on our Shiro walnut large dining table, and a set of matching seats to go with it.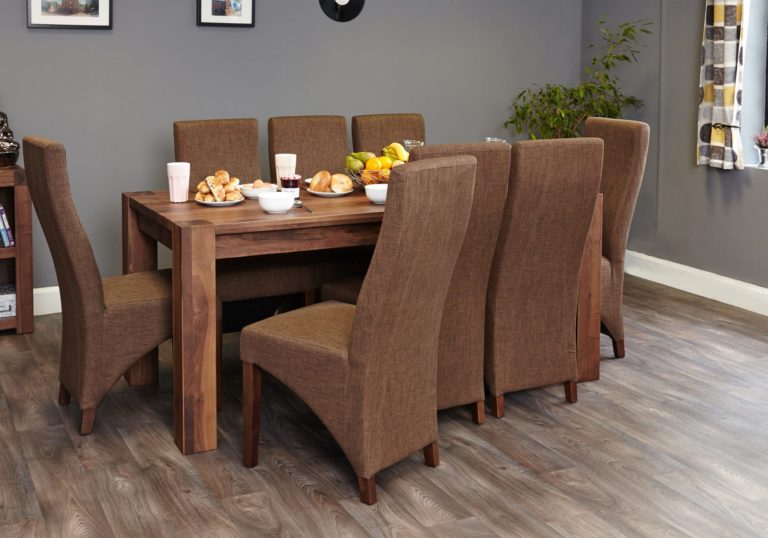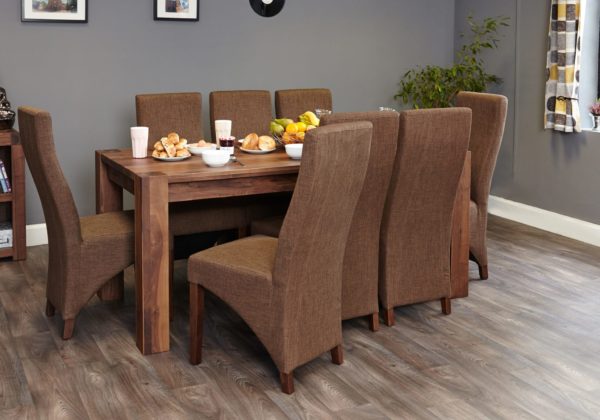 As you can see from the image above, this luxurious table offers the finest in dining solutions. It's large, it's prominent and it's equally as gorgeous. If you want to wow your guests with a stunning dining table which is as practical as it is aesthetically functional, then this is almost certainly the piece for you.
But before we talk you through the specifics of this fine dining table, let's talk about the importance of sitting down to share dinner as a family.
Why you should eat dinner as a family as often as you can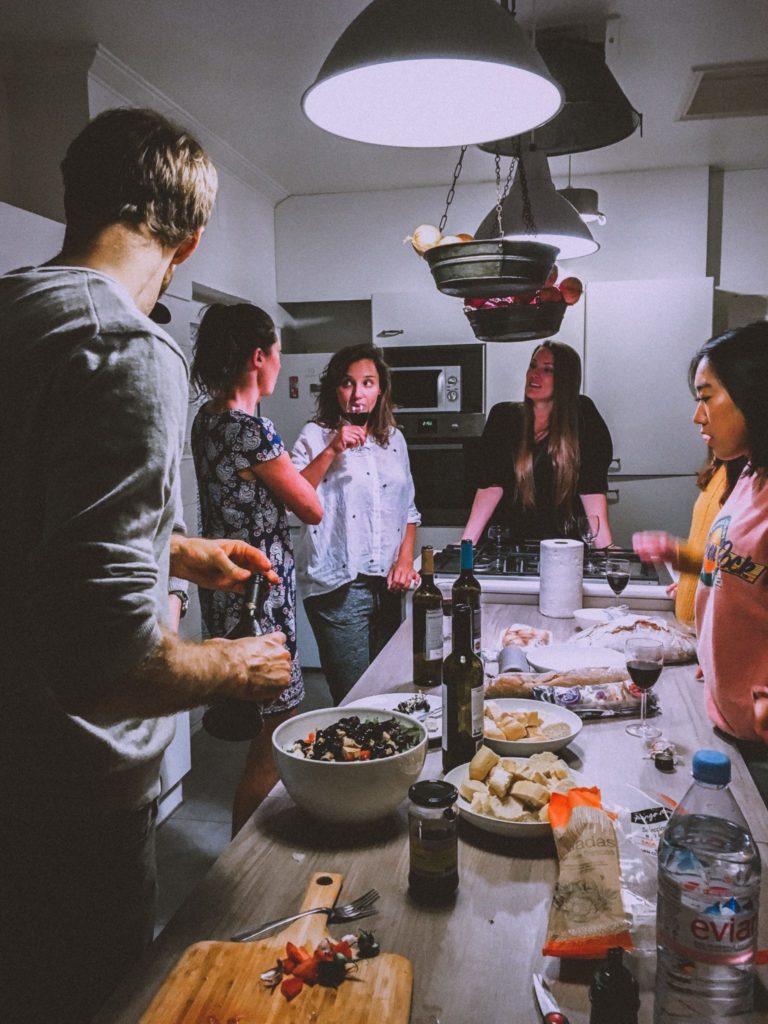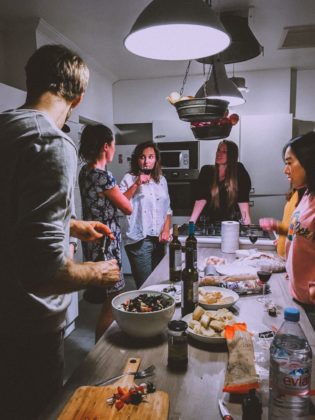 One thing that many families struggle to do these days, is to sit down as a family and share dinner. Particularly as your children get older and approach their teenage years, they become more and more obsessed with distancing themselves from the family.
Those poor misunderstood creatures are far too cool to be sat down with their family, being forced to answer the constant questions about "how their day was." Well, tough. It's your house, so it's time to lay down some solid rules. You should be sharing dinner together at least once or twice a week.
Certainly, it can be difficult to achieve that when everyone is either working or doing to school. Some of your children might have after-school activities, or terribly important plans with their friends. In any case, you have to try and fit one or two evenings in where you can share a home cooked dinner.
It's about finding the right compromise. If they want to eat dinner on their own in their bedrooms watching Netflix, then they must agree to a few nights, having a discussion with you and the rest of your family.
This gorgeous dining table will give you the perfect opportunity to do exactly that!
Here are the following benefits which "The Family Dinner Project.org" have discovered, from grounded research over the years:
Better academic performance
Higher self-esteem
Greater sense of resilience
Lower risk of substance abuse
Lower risk of teen pregnancy
Lower risk of depression
Lower likelihood of developing eating disorders
Lower rates of obesity
This is largely due to the fact that you can keep a close eye on your children and develop close, healthy relationships through constant communication.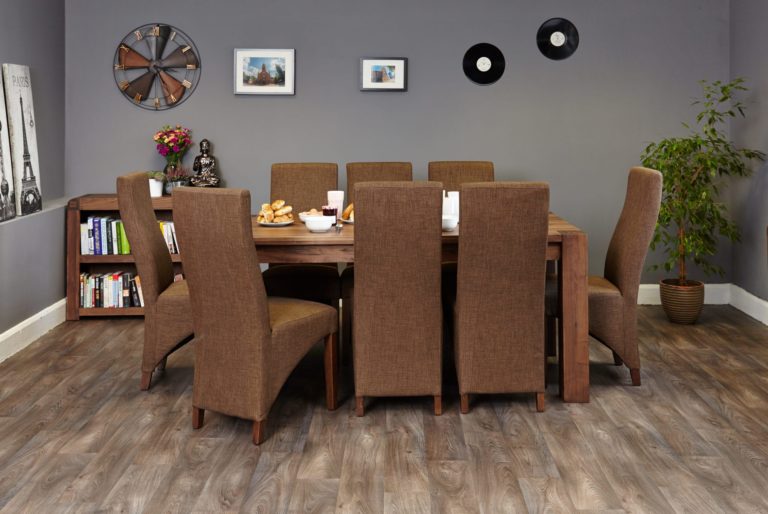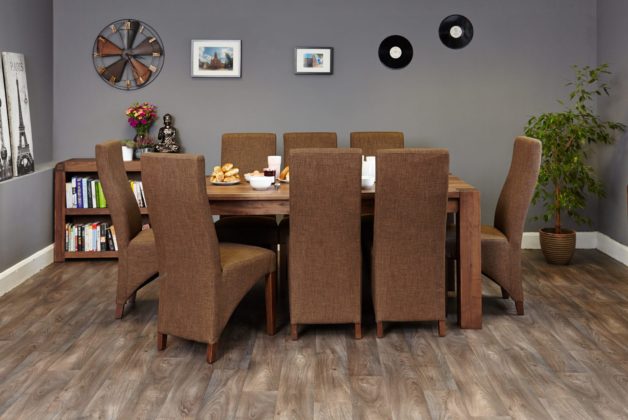 Shiro Walnut Dining Table Features and Dimensions:
Superb solid Walnut dining table.
Seats six to eight people. (Shiro full back upholstered chairs sold separately)
The dimensions are H80 x W180 x D90cm.
Large, chunky solid Walnut legs which measure W12 x D12cm.
Crafted from the highest grade, selected solid Walnut.
Exceptional build quality.
No veneers only selected solid Walnut is used in construction.
Stylish, modern design.
Resilient satin lacquer finish.
Minor assembly required (legs bolting on).
Heavy duty packaging.
Part of our Baumhaus Shiro Walnut furniture collection.
Conclusion
Do not underestimate the power of sharing dinner as a family. If you've been neglecting it for some time now, then renovating the dining area and investing in a nice big family dining table is definitely the way to go.
If you like the look of the Shiro collection, follow the link to see what else we have to offer. You can renovate your entire dining area using some of the stunning furn9ture in the collection to maintain balance and beauty