Read More with this Stunning Kuba Large Open Bookcase
That's right, we're going to be talking about the benefits of reading a good book, whilst also showcasing our stunning Kuba bookcases. It's a win-win for everyone involved.
First of all, we'd like to kick this off by talking about how well a bookcase can transform a room. Even if you're not a big reader, having a collection of books is quite satisfying, and their presence in a home is oddly soothing (plus your guests will think that you're much smarter than you are which is a bonus).
And what better a way of displaying your books and creating a stunning feature in your home, then by investing in one of our large, open Kuba bookcases?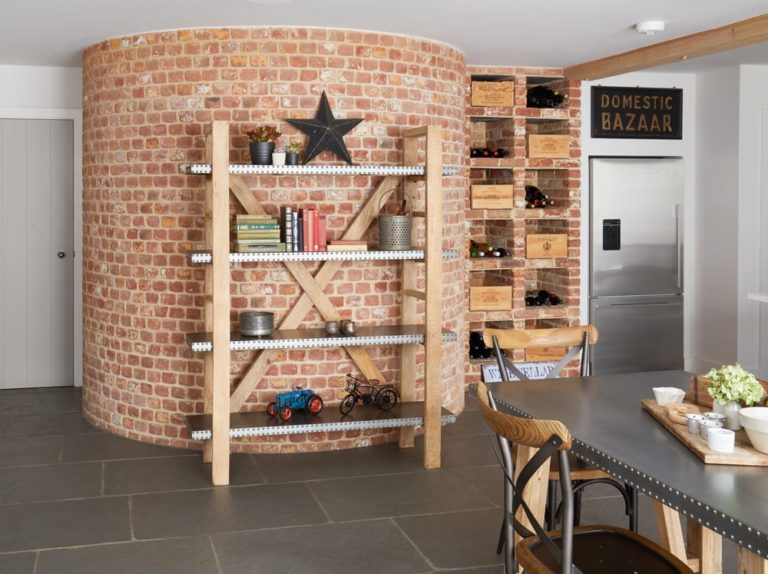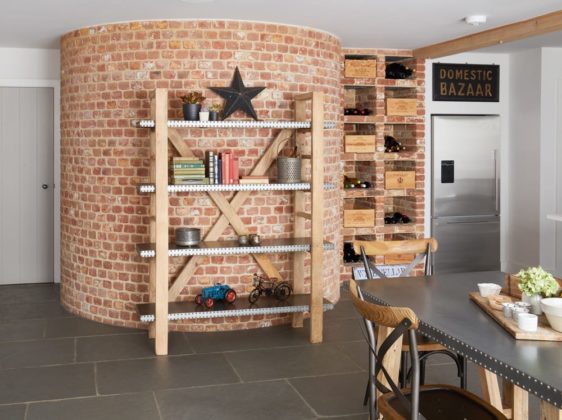 But before we get into the bookcase, it's features and dimensions, we're going to talk about how reading more can benefit you and your family.
The benefits of reading more
Not only is reading something that personally should endeavour to do more of, it's also something that you must encourage your children to do. If they're too young to read themselves, then read aloud to them. This is a great way of inspiring their imagination, teaching them vocabulary and giving them "the book bug".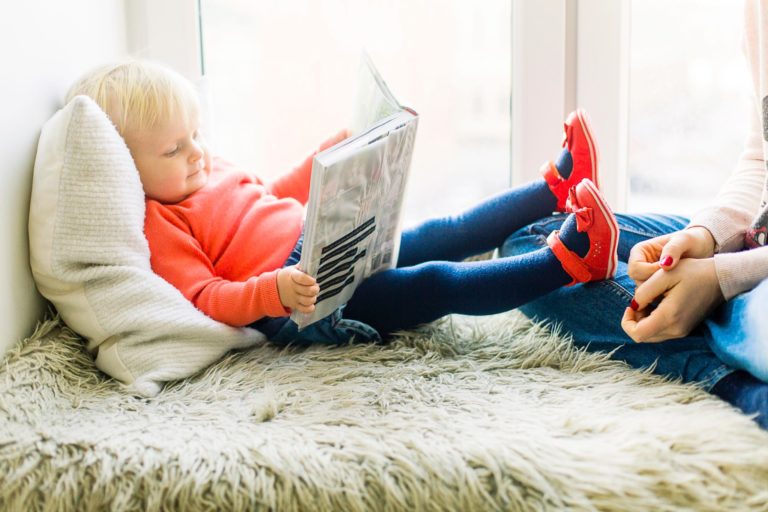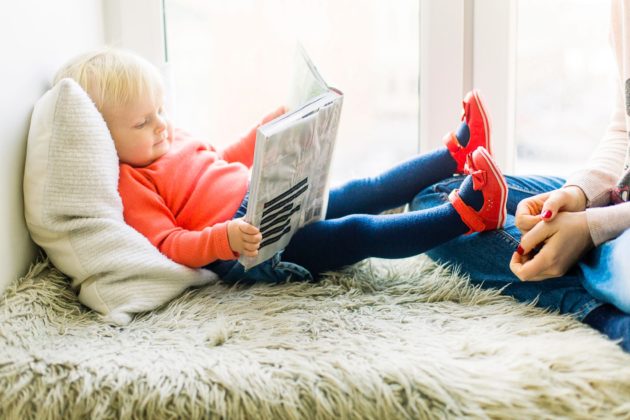 The following benefits are invaluable and frighteningly underrated:
Effective mental stimulation: Just like every other muscle in your body, your brain requires stimulation to stay strong. Particularly for children, reading is an incredibly effective mental stimulus. Try to encourage it more by having plenty of books around the house!
Simple stress relief: Reading allows you to escape from the stresses of the world and to enjoy a little fantasy. It offers a welcome release from things that are troubling you, allowing you to drift off into other worlds.
Sleep easier: You should be confiscating phones from your children at bed-time, as the blue-lights are terrible for keeping us awake. Reading a good book on the other hand, is the perfect way to switch off of an evening.
Know more stuff: Reading is the cheapest and easiest form of education and it allows you to delve into the wonderful world of 'whatever you want to learn about!'
Exercise your memory: There's often a lot of moving parts in a book, which a number of complex characters and story lines. Reading is a great way of exercising your memory and being able to recall information much faster.
Increased level of empathy: Reading is ideal for putting yourself into another person's shoes and is especially useful for young children. This is a great way of improving their emotional intelligence and influencing the way that the act around other people.
Bolster your attention span: Life is busy and it's often difficult to concentrate on the one thing when we're being pulled in a million-and-one directions. Reading enables you to focus your mind and try to train your body to resist these distractions.
It's so much fun: For those who "hate reading", it's typically because they haven't found the right book. When you do find the right one, you'll often find that you won't be able to put it down until you've (begrudgingly) finished it.
Know more words n that: Reading frequently exposes you and your children to a variety of words, which invariably improves vocabulary and conversation skills.
So, what are you waiting for? If you want yourself and your family to experience the benefits listed above, then you best head to your local charity shop and invest in some new books. In addition to that, you should definitely consider buying this gorgeous Kuba bookcase so that you can have a home for all of them.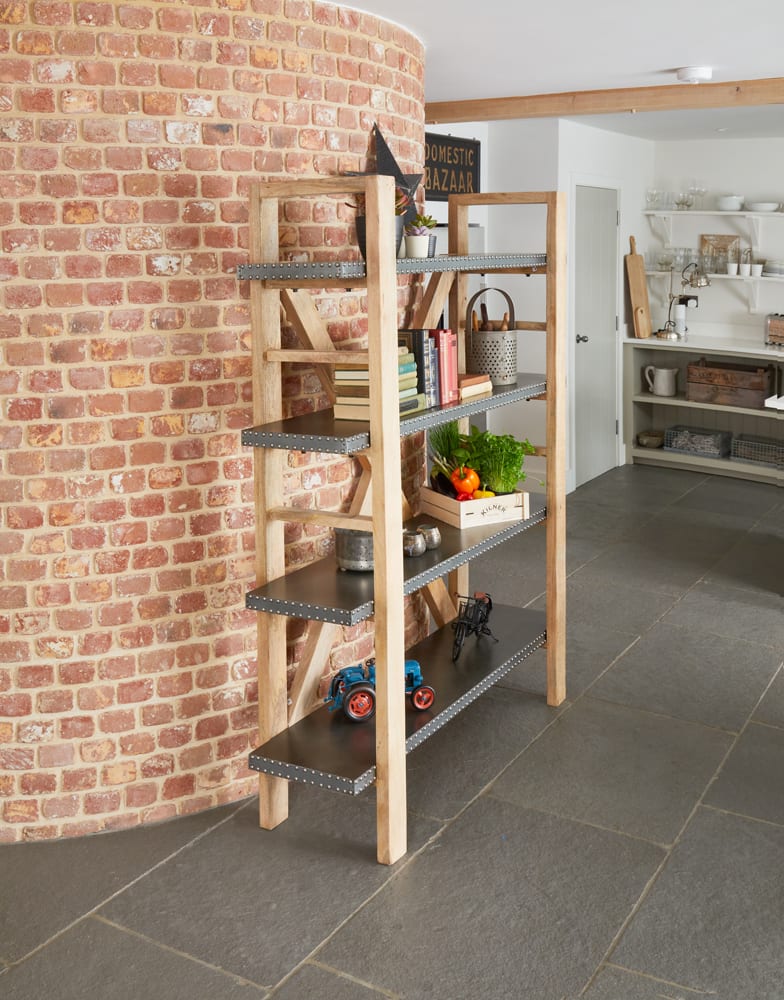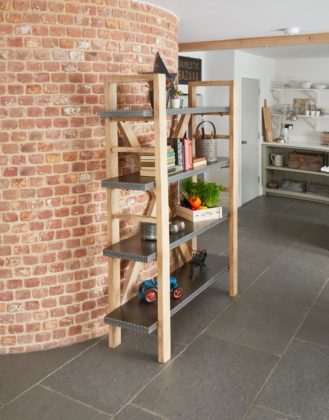 Kuba bookcase features and dimensions:
Superb large open bookcase handmade from solid acacia hardwood and completed with studded zinc shelving to bring an industrial feel to your home.
A truly one of a kind piece of home furniture that will be unique to your home as it is handmade.
The Acacia Hardwood & Studded Zinc shelves contrast each other fantastically well and make for a structurally sound item of furniture that is made to last a lifetime.
The overall dimensions of the bookcase are H180 x W140 x D42 cm.
This unit has four fixed shelves, with cleared storage space of W103 x D33.5 cm.
The three bottom shelves have a cleared height of 40cm, and the top shelf is open.
This bookcase is a solidly constructed piece of furniture and no assembly is required.
A clear oil is used to finish and enhance the natural beauty of the hardwood.
Part of our modern and remarkable Kuba furniture range.