Complete Your Little One's Bedroom with Amelie Children's Oak Furniture
Whether you're expecting a little one and you're ready to kit the spare bedroom out in preparation, or your kids are growing fast and you'd like to replace the existing, crayon-covered furniture; our Amelie Children's Oak Furniture range is perfect.
The best thing about this range is that no matter what colour scheme you roll with, or whether you want to keep things neutral; this gorgeous oak furniture will fit any décor. Let's have a look and see what you think:
Amelie Oak Children's Double Wardrobe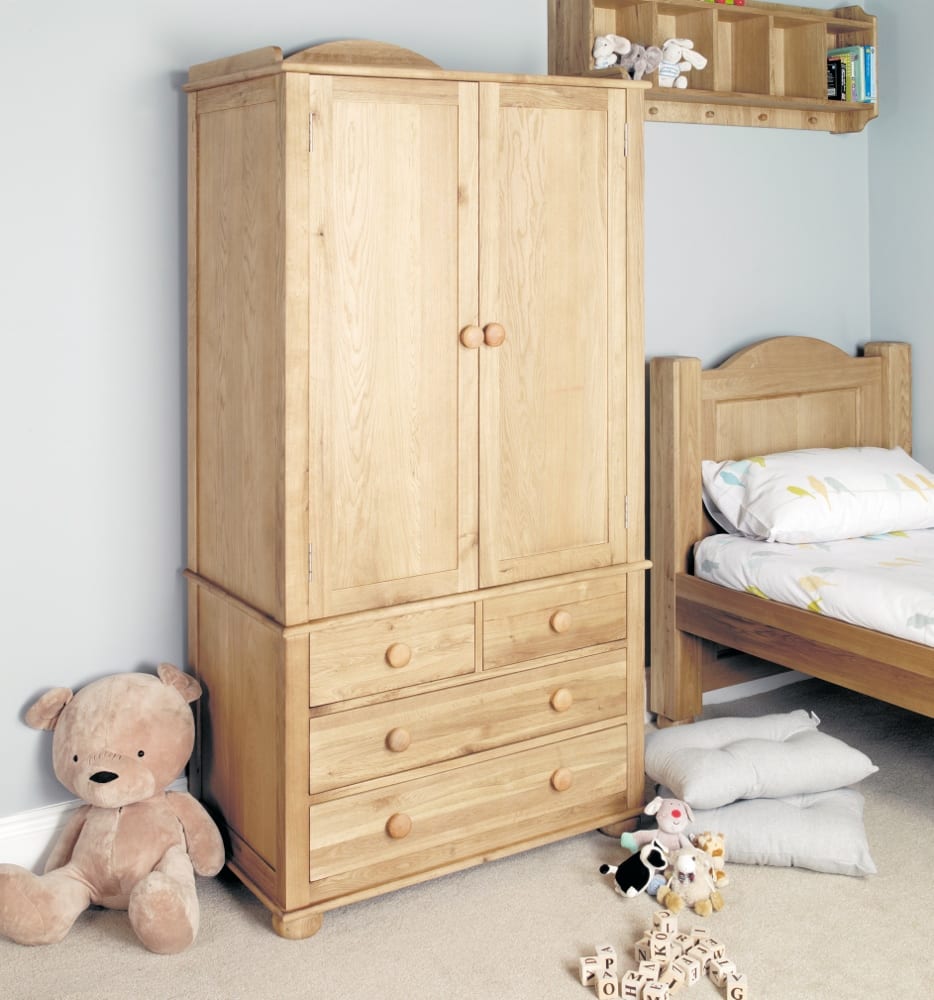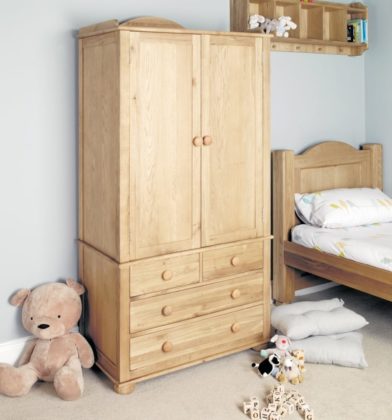 Of course, no bedroom is complete without a beautiful double wardrobe to keep all of your kids clothing.
This piece features four drawers (two small & two medium), which are each fitted with stoppers to prevent your little ones from pulling them out and hurting themselves.
Large drawer dimensions (internal) H12.5 x W75 x D42cm.
Medium drawer dimensions (internal) H12.5 x W35 x D42cm.
There's also an additional wicker basket inside which is ideal for storing extra bits such as soft toys, socks & pants: – H27 x W35 x D41cm.
Amelie Oak Toy Box / Blanket Box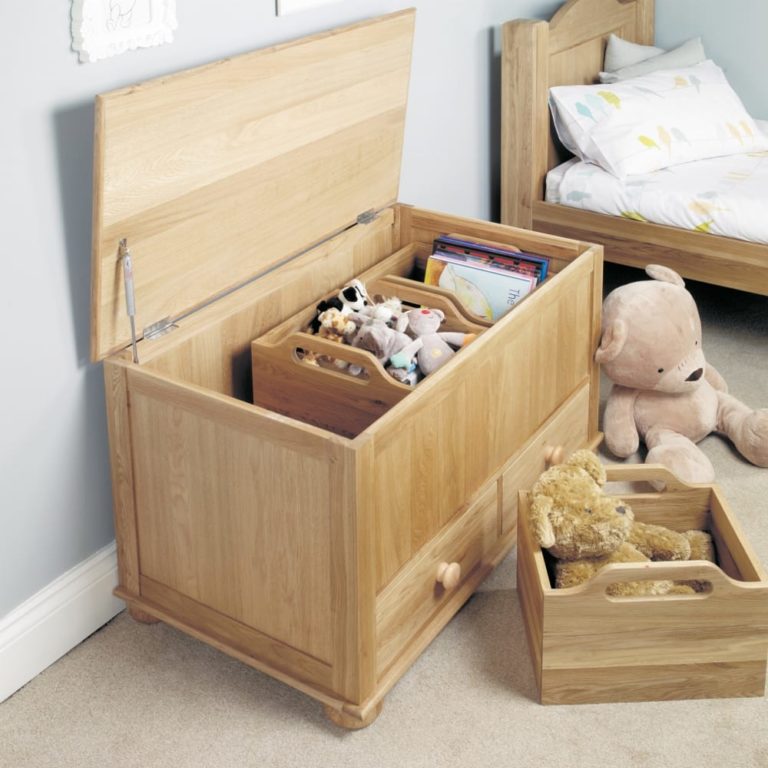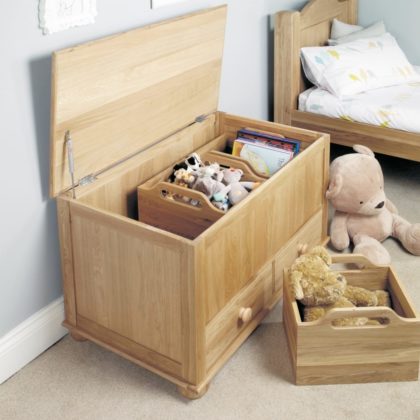 This beautiful oak toy box is designed to store toys and/or blankets; perfect for trying to keep the room as tidy as possible. A great way to teach your children responsibility is to have them return the toys to the box once they've finished playing.
The main storage compartment features 3 removable internal storage boxes.
The internal dimension of each box is H26 x W27 x D30cm.
The overall dimensions of the storage box are H60 x W100 x D55cm.
The internal dimensions for the storage section are H32 x W94 x D34.5cm.
Amelie Oak Children's Play Table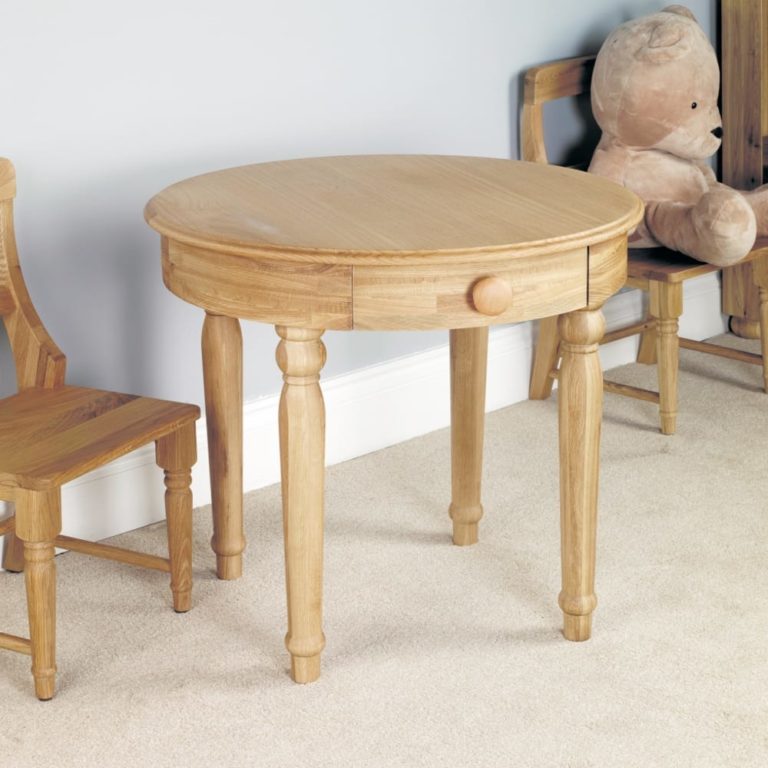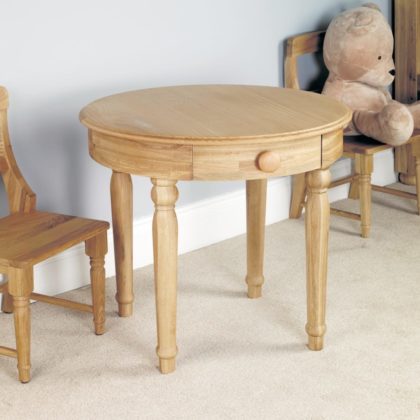 And where better to have a tea-party than sat at this wonderful oak play table?
The overall dimensions of the table are H60.5 x W67 x D67cm.
The height of the table top is 11.5cm.
This table features two useful drawers.
The dimensions of the drawers are H7 x W25.5 x D24.5cm.
It's a stunning piece of furniture which will complement your children's bedroom perfectly. You can even bring it down for dinner time if they wish to eat their food in front of the TV!
Amelie Oak Wall Shelf with Hanging Pegs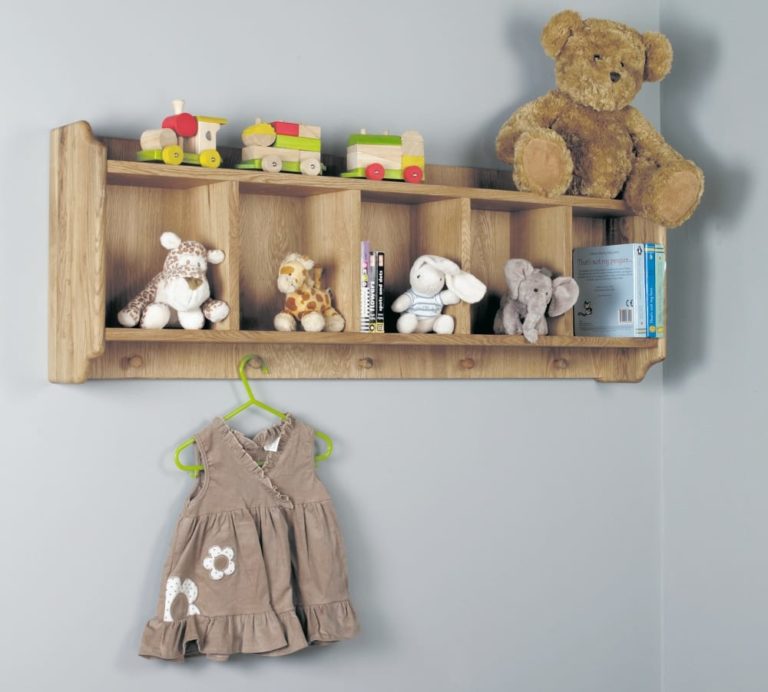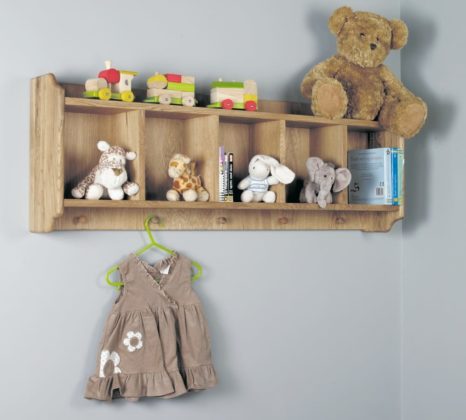 This awesome oak wall shelf will be another great addition, creating a safe space to keep some books and extra bits tucked out of the way. The extra hanging pegs are perfect for their little coats as well, during the winter.
The overall dimensions of the storage unit are H39 x W110 x D18cm.
The top of this unit has been constructed with a splashback.
Features five useful storage compartments and five hanging pegs.
The dimensions of each storage compartment are H23 x W20 x D15.5cm.
Like the rest of the range, the shelf is created using mostly solid oak, however there are some carefully selected veneers included in the construction process.
Amelie Oak Bedside Cabinet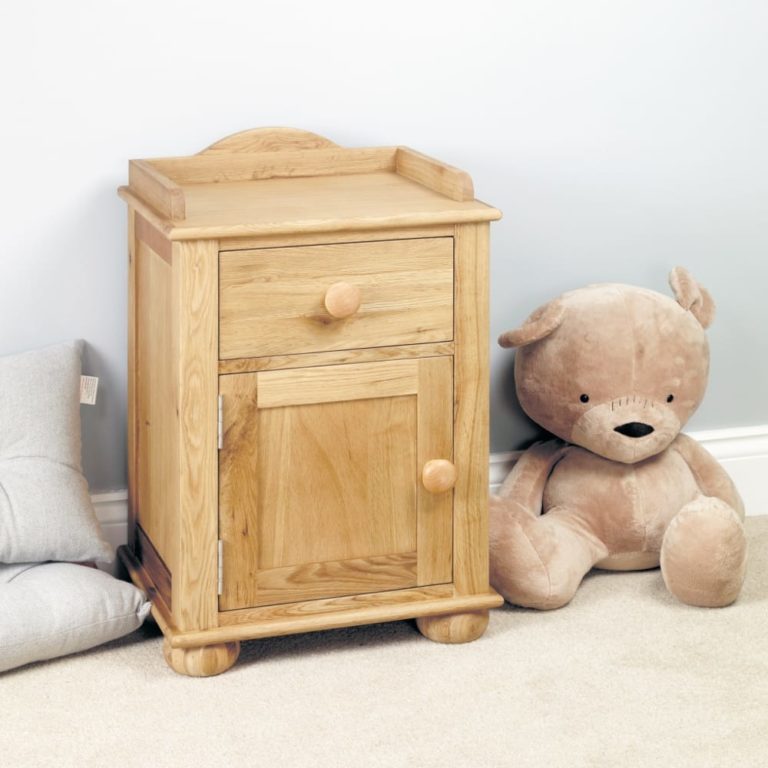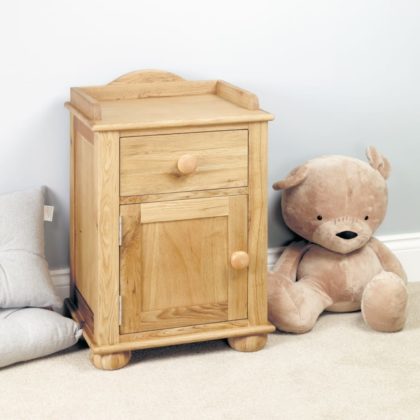 And finally, you can complete the look with this little oak beside cabinet. This is a wonderful little cabinet where your kids can keep their knickknacks handy! Also, whichever book it is that you're reading to them at the moment can be left on the bedside, along with a nightlight for their comfort and convenience.
The overall dimensions of the bedside cabinet are H70 x W45 x D35cm.
The bedside cabinet features a storage cupboard with dimensions H32.5 x W37 x D27cm.
A drawer provides useful additional storage with internal dimensions H12 x W28 x D26.5cm.
And of course, the drawer is fitted with a stopper for their health and safety.