Treat your other half to a relaxing bath time experience
Are you struggling to think of ideas for extra ways in which you can be treating your loved one this winter? Perhaps try something a little different than the traditional gift ideas. Rather than unwrap, how about helping your partner to unwind?
There is no finer way to get your partner to relax and unwind than enjoying a gorgeous, hot bath in a soothing and cosy bathroom environment. Below are some tips on how you can create the perfect Christmas/Winter bath-time.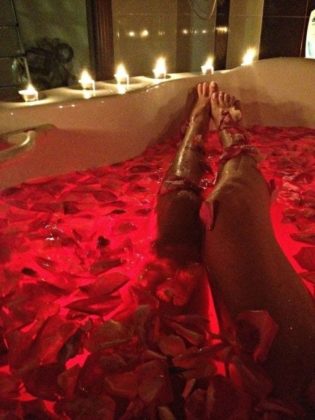 Step 1: Planning –
If you are wanting to pull off the ideal, romantic Christmas bath then you are going to have to put a little thought into it first. You'll to have to start by making sure you get the timing absolutely perfect. This means ensuring that you will both be alone, absent any interruptions. If you don't have kids, then luckily for you this will be easy, otherwise you'll have to get creative.
Step 2: Supplies –
Once you've decided on an ideal time to pull this off then you're going to need to make sure that you are stocked up on all of the necessary supplies.
Candles – A romantic bath obviously isn't complete without some candles scattered around. What could be more perfect for a romantic Christmas bath than red and black?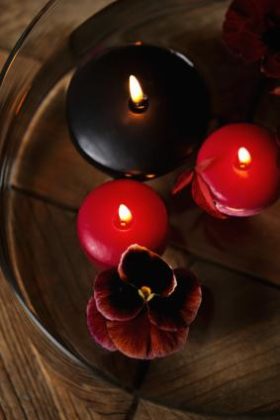 Booze – Don't forget the wine of course! Depending on what your partner prefers, we would recommend some sparkling wine or Champagne. If your partner isn't one for bubbly then you can't go wrong with a beautiful red or a nice rose.
Bath Bombs – Next you're going to need some bubble bath! Try some scented bath bombs, like vanilla or cinnamon; something with warm and Christmassy, yet romantic undertones.
Red and White Petals – In order to really set the tone, perhaps try scattering some Red and White Rose petals in and around the bath. This could be used as well as or as an alternative to bath bombs, as the petals will add their scent' to the water. The red and white set the Christmas vibe, whilst also maintaining an incredibly romantic and sensual aura.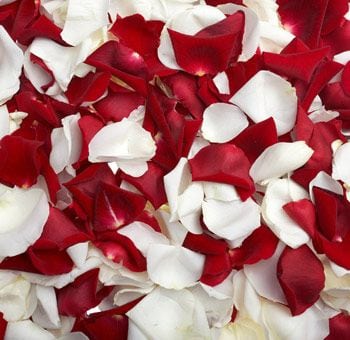 Chocolate and Strawberries – Some of you may wish to add a couple of sexy snacks into the mix! Some delicious, elegant chocolates are always a nice touch, and nothing is quite as romantic as a bowl of fresh strawberries. Perhaps avoid snacks like Minced Pies and save them for Santa instead.
Step 3: Playlist –
No romantic bath is quite complete without some soothing music to set the scene. You know your partner better than anyone so perhaps put together a list of songs that share significant meaning to you both. There are a number of wonderful and romantic Christmas songs out there if you want to stick with the winter vibe, though I'd avoid certain Christmas classics: "FEEEED THHHE WOOORRRRLLD! LET THEM KNOW IT'S CHRISTMAS TIME!" – May be a bit of a mood hoover when you're seductively popping choccies into one another's mouths.