You're going to Adore our new 'The Nine Schools' Small Sideboard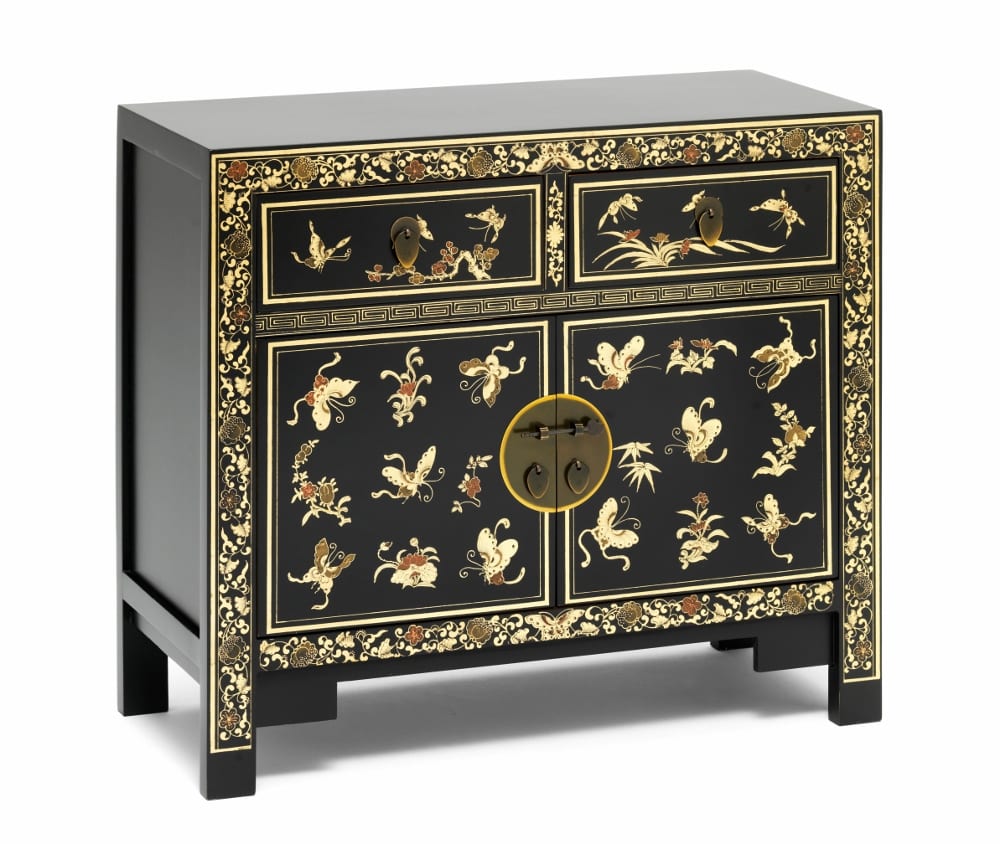 At Bathrooms and More, we made a promise to offer our customers a quality variety. We believe that the key to doing good business is being able to cater to every taste, while maintaining the same level of efficiency, quality and professionalism. This is why we are so pleased to present our fantastic new 'The Nine Schools' range!
This fantastic, elegant sideboard is perfect for those who are looking to furnish their home a little differently from your typical, modern vibe. If you're a fan of Eastern Culture and find comfort in the classic Oriental Designs that many of us are so fond of then the stunning Gold Leaf design on this piece will definitely tickle your fancy.
The vibrant and bold design of the Gold Leaf which edges the antiquated metal work irrefutably compliments the classic, sumptuous black finish. It is something that will make a statement, while conveniently offering you additional storage solutions in your home.
Wherever you decide to place this piece, it is guaranteed to catch the eye and truly compliment your home. You could try placing a Bonsai tree on top to not only complete the Oriental look, but to also breathe an air of natural beauty throughout your home. This is a simple yet gorgeous piece that can and will definitely make a positive statement.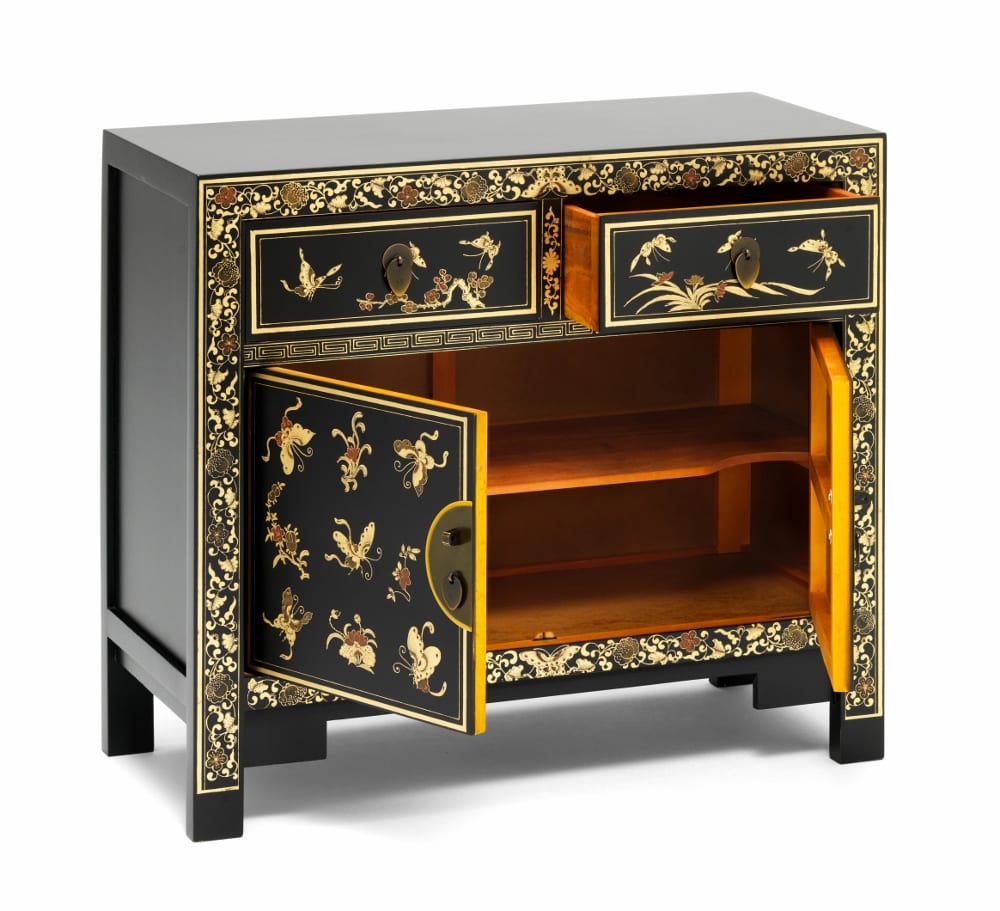 The overall dimensions of the sideboard are H84 x W90 x D40 cm. This sideboard has two drawers two doors and a removable internal shelf should you require more room for taller items. In fact, this item could arguably suit the role of liquor cabinet quite comfortably.
Each drawer has internal dimensions W37.5 x H12.5 x D30 cm. Each shelf has a height of 22cm and the overall internal measurements are H40 x W75 x D35.
This sideboard was crafted using Poplar and Plywood, so you can expect an exceptional build quality that is highly durable and is designed to last.
For your convenience, this is a solidly constructed piece of furniture which requires no assembly. Again, we will also tie this in with our free delivery, making the entire process as quick and painless as possible for you. All you need to do is explore the elegant Nine Schools Range, select your favourite pieces and get to furnishing your home immediately.