The Handmade Bookcase Getting All The Attention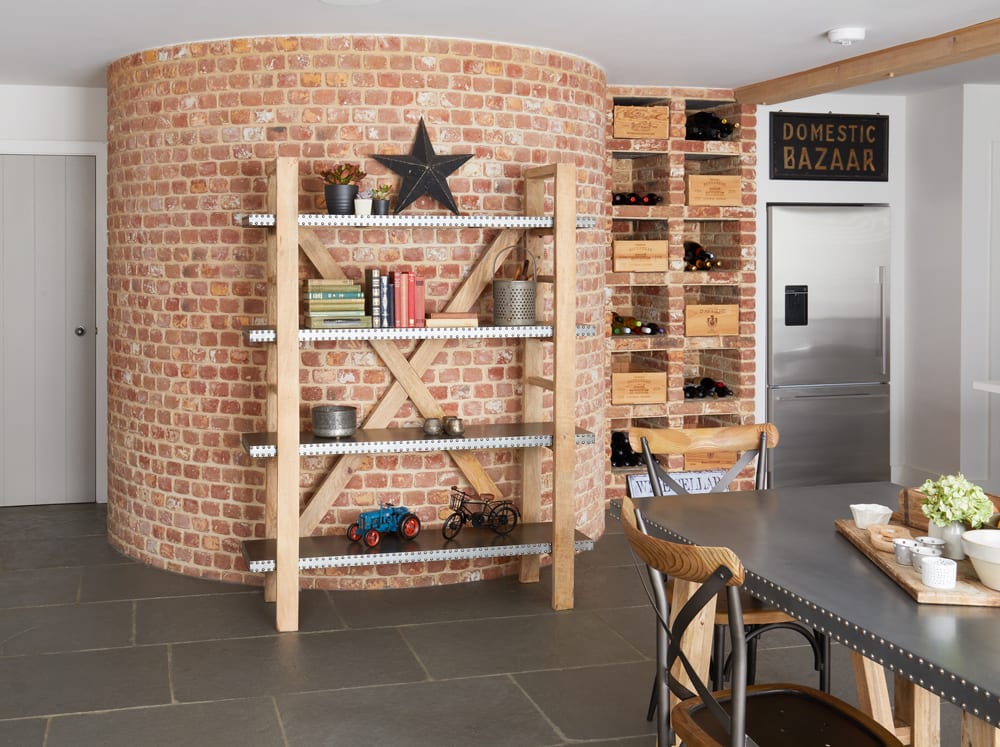 If you're in the process of furnishing your new home, or perhaps you're simply trying to breathe a new air of life into your old one; then you should definitely take a look at our fantastic Kuba furniture range. This Large Open Bookcase for example, is the perfect addition to any living or office area, as its spacious, tasteful and versatile.
Having an area in your home to showcase your favourite books has long been a desire for many of us, and where better to do that then on this eye-catching and vibrant piece of furniture. What makes it so special is the fact that it is made using solid Acacia hardwood. Acacia is a type of wood that is native to Australia, though can also be found in Asia, Africa and the Pacific Islands. There are thousands of varieties of this tree and it is suitably used for building items of furniture with the intention of lasting for an incredibly long time.
Acacia is durable hard-wearing, water resistant and aesthetically wonderful. This is what makes this furniture range so unique. You can arrange your books, or even your most prized possessions on display on the studded zinc shelves that give the furniture a modern, yet industrial feel.
Each and every item is handmade, so you can take pride in the knowledge that your Bookcase is truly an individual piece. Why would you want to furnish your home with some run of the mill generic furniture when you can get your hands on something truly inspiring and eye-catching? A Bookcase is not only an item of convenience, but it is also a great statement item for any home.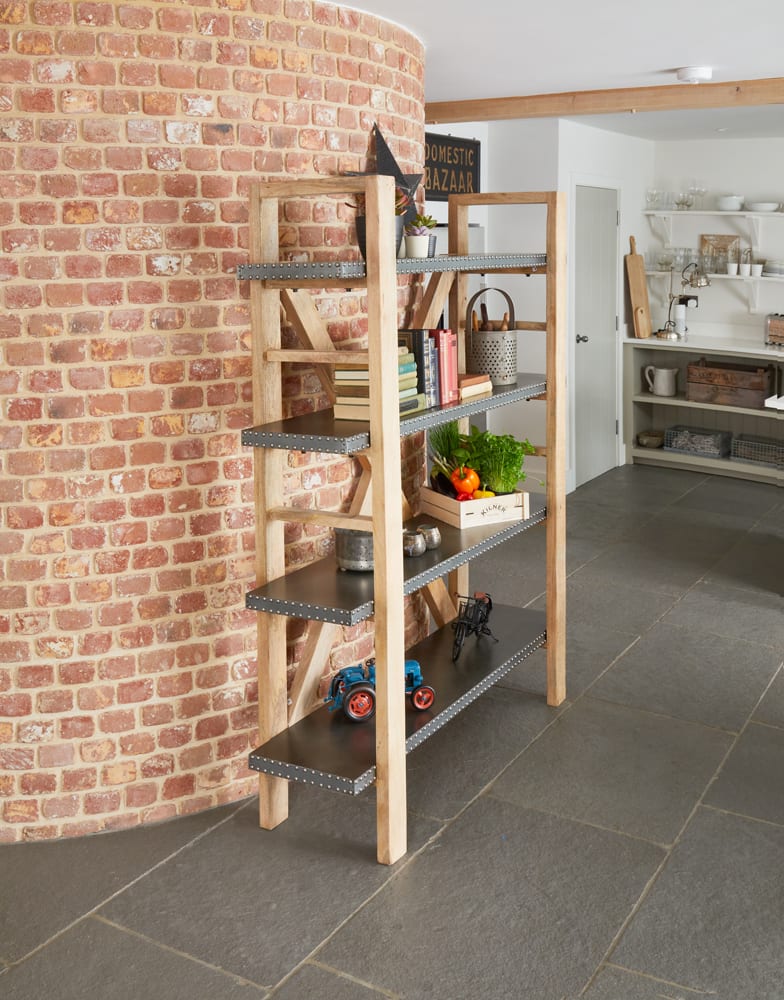 For your convenience, this Kuba Bookcase is a solidly constructed item of furniture which requires absolutely no assembly whatsoever. That, coupled with the fact that we offer free delivery makes for a very pain-free process. Simply click order, wait for it to arrive and then boom: your living area is complete.
The overall dimensions of the bookcase are H180 x W140 x D42cm. There are four fixed shelves in the unit offering storage space of W103 x D3.5 cm. The Kuba Bookcase has three bottom shelves which have a cleared height of 40cm, whereas the top shelf is open.
We finish all of our Kuba furniture with a clear oil which is used to enhance the natural beauty of the hardwood, while offering it the protection required to last a lifetime. Improve your home today and you'll never look back.