Transform Your Living Room with Our Mayan Walnut Four Drawer Coffee Table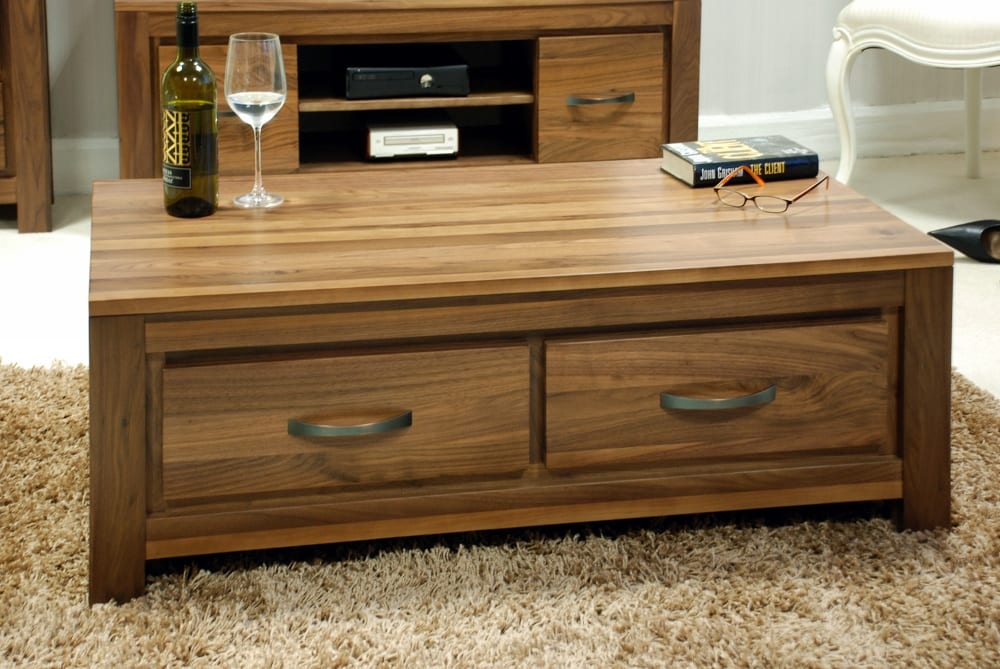 No living room is truly complete without a proper coffee table in the centre of the room. Whether you're at home alone or hosting friends and family, it makes all the difference. Even if you're not particularly all that fussed about drinking coffee; it's nice to have somewhere to lay your glass of wine down!
The most important thing about a coffee table however is not its functionality, (which is of course, incredibly important) but how well it sits in the room. And I'm not referring to whether or not its four legs are even, but how easy on the eye it is.
A worthwhile coffee table is one that is effortlessly beautiful. One that doesn't attract too much attention, but one that just sits, comfortably in the centre of the room – minding its own business, serving its purpose.
This Mayan Walnut four drawer coffee table has a smooth surface, is reasonably well-sized and offers additional storage solutions. This makes for an ideal living area centre piece, so that you can keep your television guides, magazines or any other things that you want close at hand when you're relaxing of an evening.
Renovating your living room is no simple task, though it is made far easier when you have access to such stunning furniture as this item. It has a warming and earthy feel about it which will certainly make you feel even more at home, when sitting around it.
Features & Dimensions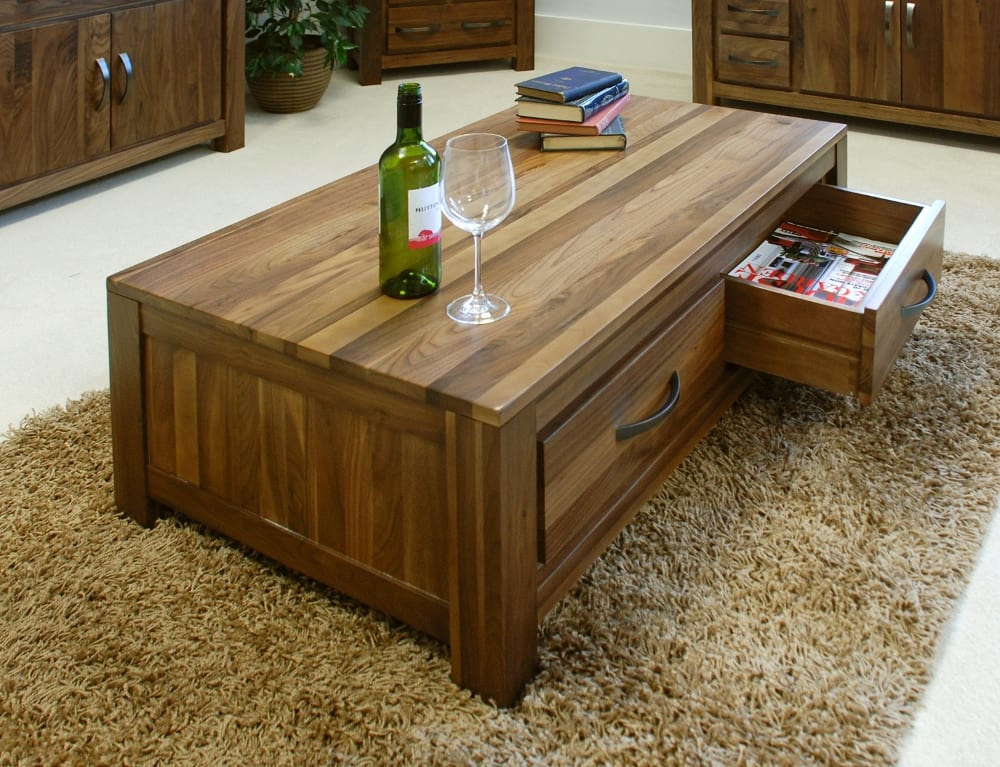 The first thing that you will notice about this stunning piece is the colour. The Mayan Walnut wood boasts a deep, lustrous brown which has coppery tones throughout. The grain is straight and holds a medium structure which makes for excellent, durable furniture. It is a superb piece which has 4 large drawers for additional storage.
These fully dovetailed drawers measure: H12 x W42 x D24cm
The overall dimensions of the coffee table are: H39 x W110 x D60cm
Transform your home with this wonderful piece of furniture. If you like the look of this piece then you should definitely check out the rest of the Mayan Walnut range to see if there is anything else that takes your fancy. You wouldn't want such a gorgeous item to be lonely or look out of place!
If you have any questions regarding this piece then please do not hesitate to get in touch with us today, we're always more than happy to help!