Plants that You Wouldn't Expect to Compliment Your Bathroom So Wonderfully
Decorating your bathroom can be fun, particularly when it comes to selecting some wonderful greenery. Every home should have plenty of plant life, though there's something about the bathroom which works beautifully with a bit of natural green!
There are certain plants that you would typically see in the bathroom, though we have added a few extras which you wouldn't normally expect, which go very well indeed. Not only do they complete a bathroom and make it look much more refreshing and appealing, but plants also aid when it comes to the circulation of air flow as well.
Ivy
Ivy is a gorgeous plant which you would typically expect to see climbing the outside of a rural cottage in England. That being said; you wouldn't think it to go so well in your bathroom, would you?
Ivy is ideal for purifying the air and can actually keep your bathroom clean by removing mould and bacteria from the atmosphere.
You can display Ivy in a number of different ways, it all depends on your personal taste. Some prefer to hang it in a basket from the ceiling, though you could go as far as to train it up the side of one of your walls or even the shower cubicle.
Fern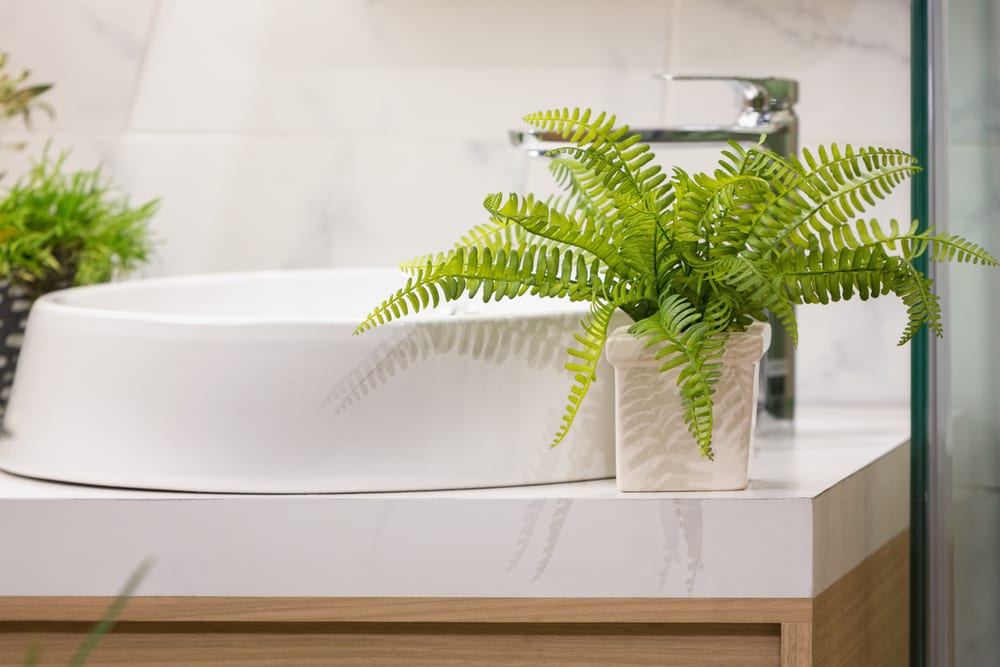 Fern has long and frilly leaves which contrast beautifully in a fresh, white bathroom. The plant is native to tropical rainforest and thus can thrive in a bathroom due to the humidity and high temperatures.
It is recommended that you place the plant near a window so that it can get as much natural light as possible. The great thing about having this plant in your bathroom is that you will rarely need to water it at all, as its soil should be kept moist. This will naturally occur when you regularly shower, though it is still advised to give it the occasional sprinkle.
Orchid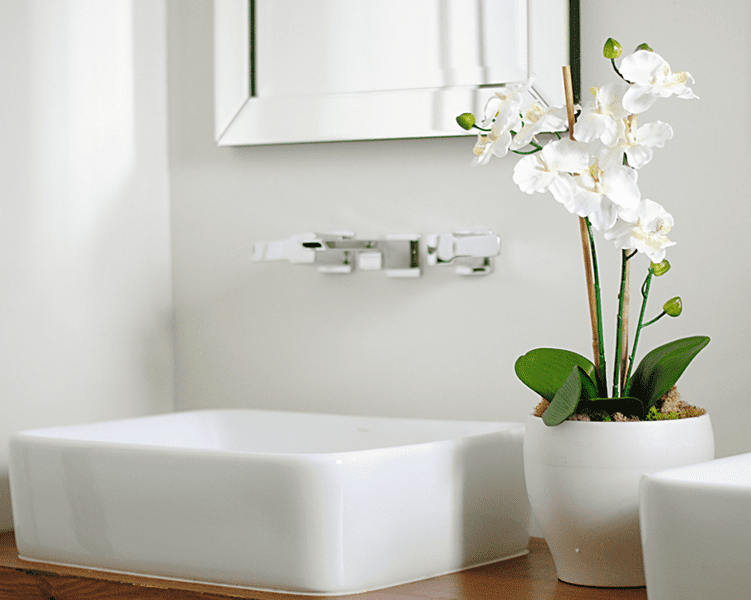 The Orchid is a personal favourite of mine and fits in any bathroom effortlessly. The Orchid is a most elegant and naturally gorgeous plant which is suitable for smaller bathrooms given its trim and compact features. This allows you to scatter a few throughout your bathroom without taking up too much space.
Chinese Evergreen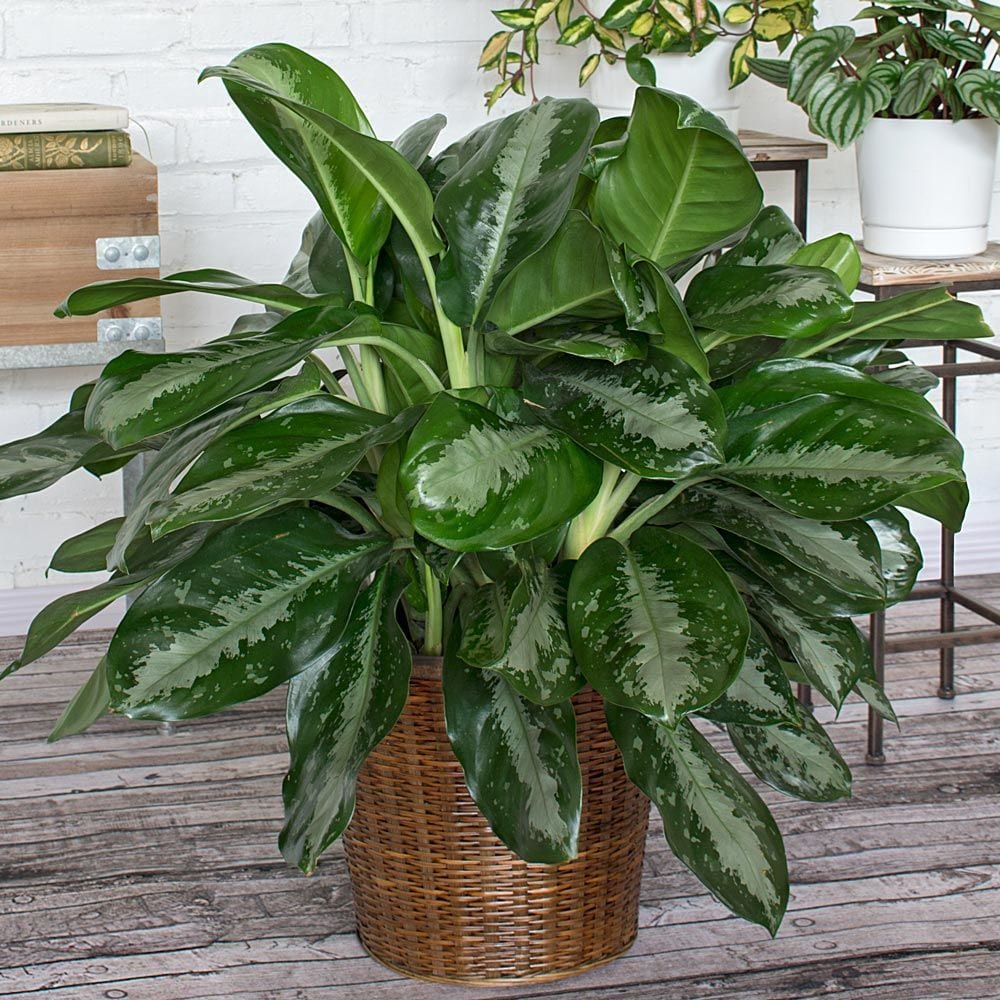 The Chinese Evergreen is one of the most durable household plants which can comfortably feature and flourish in many environments.
It has green leaves striped with white or yellow and works wonders towards purifying your bathroom. You don't have to place this plant in direct sunlight, as it can typically survive in low lighting, though it does however require plenty of warmth and humidity.
Brighten Your Mood
The bathroom is arguably one of the most important rooms in the house. You start and end your day there, freshening yourself up and cleansing yourself of any waste. The general vibe of your bathroom will have a lasting effect on your overall mood throughout the day.
Plants are masters of the mood and work immensely well when it comes to uplifting our spirits, purifying our souls and ultimately looking absolutely stunning in our homes. Afford yourself the pleasure and impress your guests with a luscious bathroom littered with green.