You'll Love Our Mayan Walnut Low Bookcase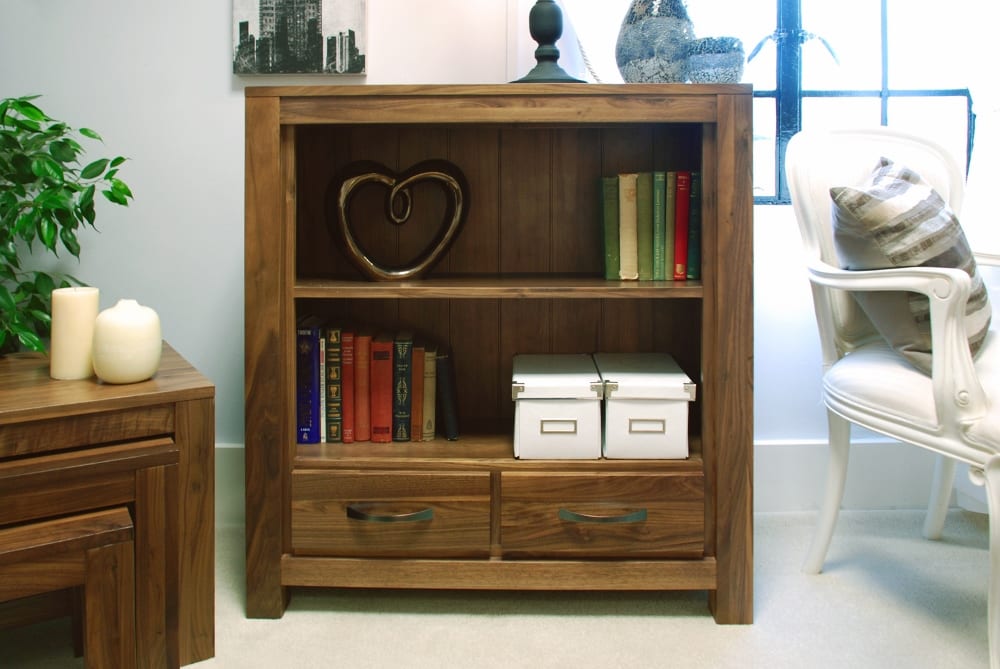 Renovating your home is an important process, one which should be carried out with careful precision so that you can be sure to get it right the first time! There is so much to consider, from how much you're able to spend, how much space you have available to you and of course, how you plan to furnish it.
This stunning Mayan Walnut Low Bookcase will arguably look wonderful in any room in your house, though if you truly want to impress your guests, we'd recommend the living room. It is a gorgeous piece that isn't too imposing so as to attract too much attention away from any centrepiece that you may wish to display, though gracious enough to inspire genuine appreciation.
Give Your Books a Proper Home
In this new age of eBooks and Kindle's; the physical, hardcover book is a dying breed. Do you part for the literary society and display your favourite reads in this magnificent piece of furniture. You may not read all that often, though there is something incredibly soothing about having a selection of books on display in your home.
It will breathe an air of character and intelligence into your room and your friends and family will believe you to be far smarter than you actually are. All joking aside though, you should take pride in your books and thus afford them an appropriate home. What better a way to do so than by using our Mayan Walnut Bookcase?
Features & Dimensions
This low walnut bookcase is of superb quality and has fixed shelves which gives it extra structural rigidity. For extra storage solutions there are two medium sized drawers at the foot of the bookcase. This can be used to store any additional material that you would like to keep hidden away out of sight (There's no shame in displaying your Fifty Shades of Grey, honestly!)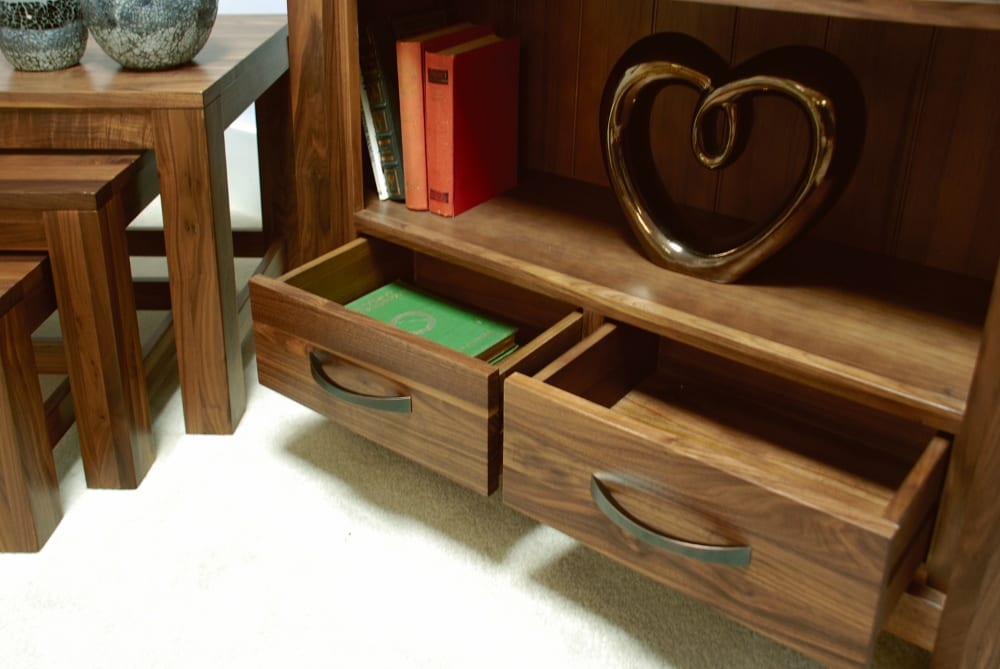 The dimensions of the drawer's measure: H9.5 x W32 x D22cm
The overall dimensions of the bookcase are: H100 x W90 x D30cm
The main features of the bookcase are the upper and lower shelf. These both offer substantial space for you to store your books, or alternatively any ornaments that you desire. This doesn't have to be utilised for books alone and can be used for displaying trophies, awards and much more.
The dimensions of the lower shelf space are: H30.5 x W87 x D26cm
The dimensions of the upper shelf space are: H36 x W87 x D26cm
The wood boasts a deep, lustrous brown which has coppery tones throughout. The grain is straight and holds a medium structure which makes for excellent and strong furniture. Transform your home with this wonderful piece of furniture. If you like the look of this piece then you should definitely check out the rest of the Mayan Walnut range to see if there is anything else that takes your fancy.