Top Tips for Maximising the Space in Your Bathroom
Unfortunately, not all of us have the luxury of enjoying a large bathroom. However, that's not to say that we can't make the most of the space available to us. All it means is that we have to be a little smarter when it comes to optimising the spatial arrangement of our bathrooms. In this post we're going to explore a few quick and easy tips that will help to make your bathroom feel more spacious, ultimately resulting in a more relaxing experience.
The bathroom is supposed to be a tranquil place where one can cleanse the days dirt and have a few moments of respite from the monotony of our day to day routines. So, have a read through these tips, optimise your bathroom better and start getting the most out of your bathroom. Lets' go!
1 – Opt for Soft Colours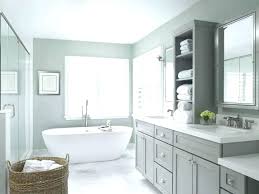 You might think that a lavish, navy blue might make your bathroom feel more luxurious, however it certainly won't do much in the way of creating space. Certainly, softer colours won't actually create more space, however it will paint the illusion of such. So, do away with those cans of dark paint and opt for some softer, chalky colours instead.
2 – Replace Your Shower Curtain with a Glass Encased Shower
Not only are shower curtains a pain to clean, they are terrible for making your bathroom feel even more cramped than it already is. By opting for a glass shower-screen, you'll have a clear line of vision throughout your entire bathroom, giving the feeling of a larger space. (That and you won't have to worry about any axe murderers hiding behind the shower curtain at night)
3 – Larger Mirrors
Try to utilise as much as your wall space as possible. The best way to do so is to invest in a large wall mirror. The larger the mirror, the grander the illusion of a more spacious bathroom.
4 – Streamlined or Wall-mounted Vanity's
The key to a spacious feeling bathroom is having as much floorspace as possible. Even though a wall mounted vanity won't create much more usable space, the gab between it and the floor will make your bathroom feel larger and more comfortable.
5 – De-Clutter
Grab a bag and bung everything that you don't need inside it. You know as well as we do that there are tonnes of products in your bathroom that never get used, so get rid of what you don't need; which takes us onto our next point:
6 – Clever Storage
Making the most of the space available to you means opting for clever storage solutions. You can hang shelving and utilise all of the space in your vanity units. This will allow you to keep most of your toiletries stored out of the way, creating more space for you to breathe.
7 – Roll Your Towels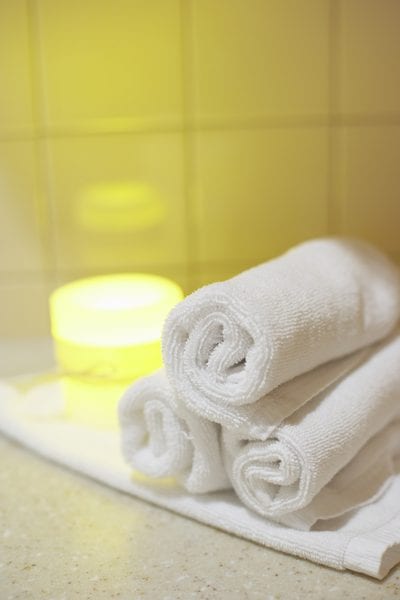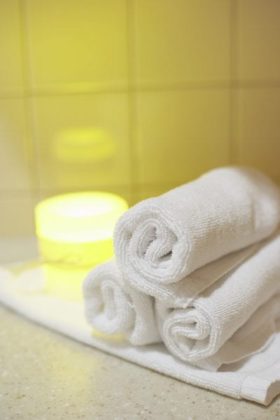 It might sound trivial, however folding your towels takes up more space than if you were to fold them. Alternatively, you could install some hooks on the back of the door for hanging your towels or invest in a heated towel rack as opposed to a radiator.