How to Make Your Bathroom Safer and More Accessible for Disabled People
The bathroom can be a dangerous place, even for those with 20/20 vision and absent any disabilities. All it takes is one slip in the shower and you're in a world of pain, which is why it is all the more important to ensure that you take as many safety measures as you can; particularly if you or one of your family members are disabled, blind or partially sighted.
From piping hot water to slippery tiles, there are a large number of hazards that can rend the disabled in a rather awkward situation. In this article we are going to address a few of these issues in order to make your bathroom a safer place for your disabled family members.
However, it isn't just about making your bathroom a safer place. There are also a wealth of modifications that you can make in your bathroom in order to offer all those with disabilities more independence. Outside of the home, life as a disabled person can be incredibly challenging, which is why it's so important to make life at home as comfortable and stress-free as possible.
For those who are unable to stand for long periods, if at all; bath and shower seats are an essential accessory. These additions are very easy to install and can be folded up out of the way when they're not in use.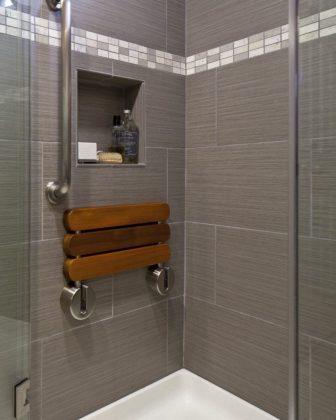 Following that you can add grab bars to your bathroom, yet another useful addition. These are perfect if either you or a relative need assistance when getting in and out of the shower or bath. Not only that, but they also provide everyone with the extra security, in the unfortunate case of a slip. Grab bars really do give those who would otherwise need assistance, the confidence and assurance required to bathe on their own.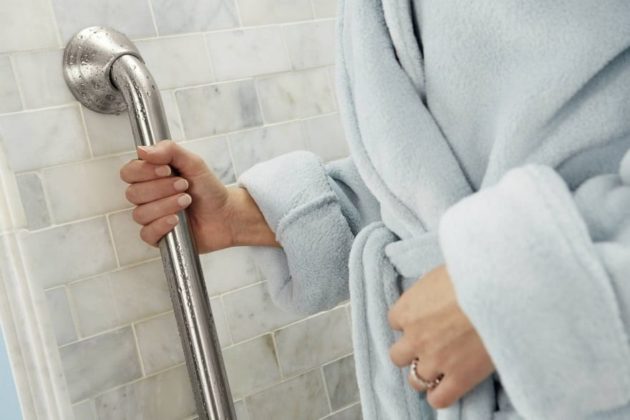 For those of you who are serious about going all out, you can invest in a genuine purpose built disability shower. Such appliances are typically designed with larger buttons and controls, contrasting colours and audible aids with the purpose of making showering as easy and problem-free as possible.
Another option that may be worth considering is having thermostatic technology installed. This is a major feature in showers, which allows the user to maintain a consistent temperature which prevents scalding and unnecessary discomfort that can also lead to slips.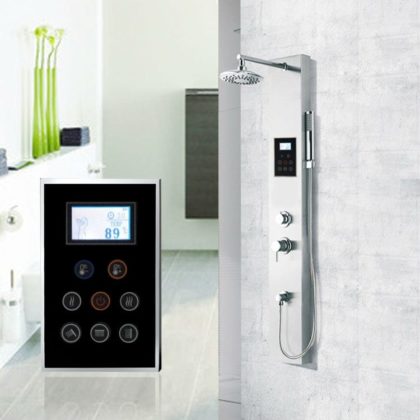 One more important consideration is appropriate and sufficient lighting, particularly for those who are visually impaired. A few well-placed lightbulbs are all that you need to shed some light on those dark corners than can be hazardous for slips and trips. Not only that; but the right lighting can also be the difference between a dim, miserable bathroom and a warm and vibrant environment.
Even investing in a couple of bath-mats for your bathroom can make all the difference when it comes to health and safety. There are many practical and affordable ways to transfer your bathroom in to a safe and relaxing environment without skimping on aesthetic appeal.