You'll Surely Get Hung Up On Our Incredible Halifax Coat Racks
We apologise for that shameful coat rack pun, it was simply too hard to resist! Because they are absolutely magnificent and will surely be a wonderful addition to any home. The Coat rack, for some reason isn't seen very often in the modern home, and so you end up with guests having to throw their coats over the back of the sofa or in a bundle on the floor, which isn't ideal.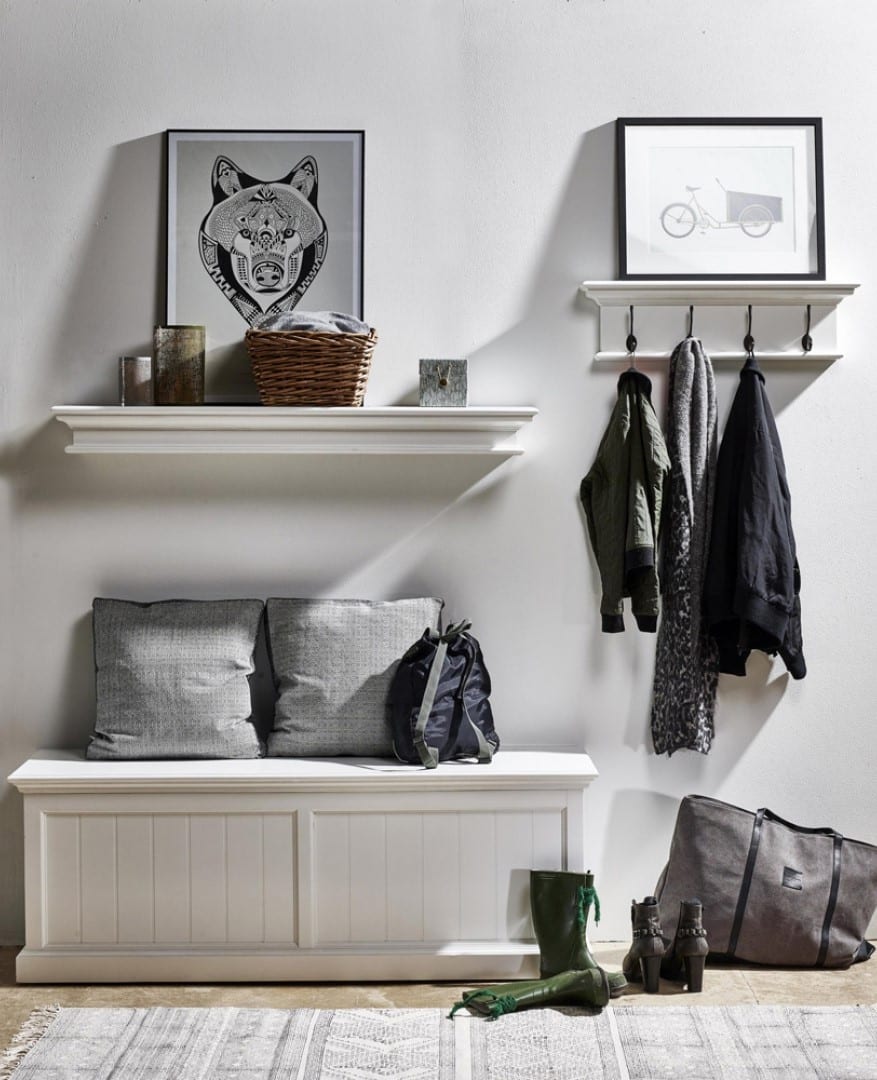 Of course, the main purpose of a coat rack is to be located by the door so that you can hang your coats up immediately as you come in through the door and so that your guests will never forget to take theirs as they leave because they will be walking straight past them.
It might seem trivial or unnecessary, however it truly is a wonderful touch and makes all the difference. You don't even really have to use it specifically for your coats either…perhaps you want a convenient spot to hang your keys or handbag as you come in through the door, – a simple and easy solution to rushing around and panicking because you can't find your keys! When they have a designated area, with your coat and handbag for example, you'll have no worries at all.
Fresh, Elegant, Modern
What's truly wonderful about the Halifax range, is the refreshing white design, which is both non-intrusive and easily fused with any design décor. The design is modern and convenient which incorporates a small shelf on the top for you to feature your favourite ornaments, picture frames or any other nick-knacks that you'd like to keep on hand, though out of reach.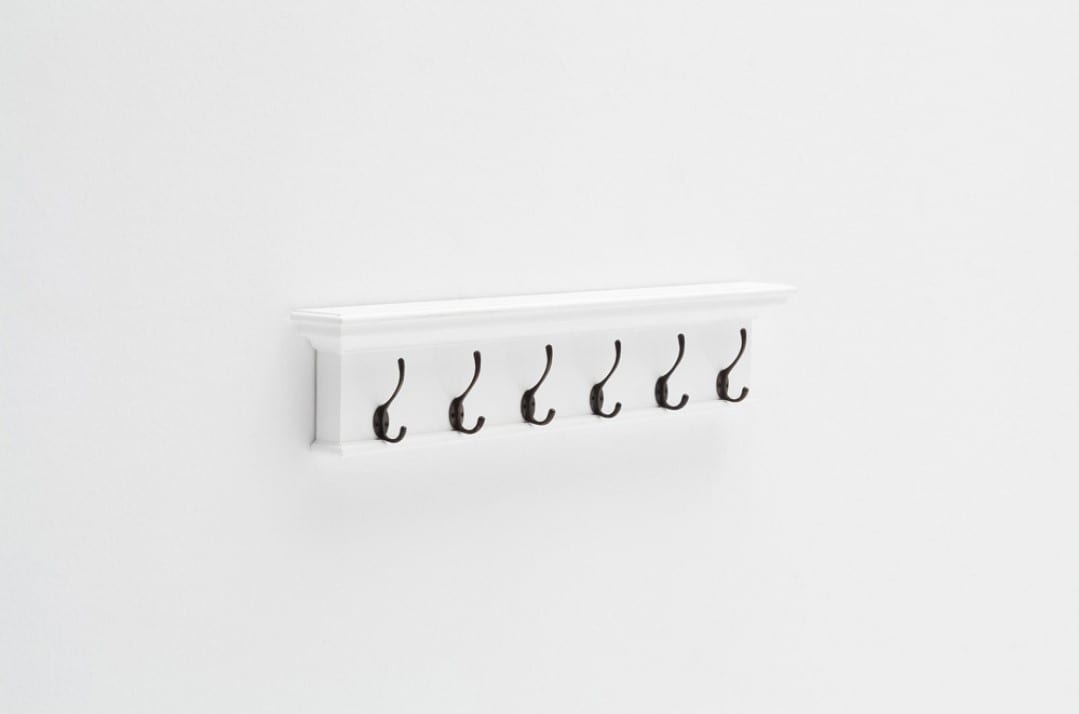 The large coat hooks with an antique brass finish contrast beautifully with the white finish of the rack itself, creating a gorgeous finished product for you to hang in your hallway. These racks are available in either 2, 4, 6 or 8, depending of course on the amount of people living in your home. That being said, with 8 hooks, you'll always find something that you can hang on it.
Other Potential Uses for the Halifax Coat Rack
Really, the only limitation is your own imagination, as you can use the coat rack for whatever you like. If you really enjoy the look of it, you can use it in the bathroom to hang towels and bathrobes; in the bedroom for various bits and bobs that you'd like to keep on hand; you could even use it in the kitchen or your garage to hang spare tea towels and rags on. Quite simply, this coat rack is gorgeous, and incredibly flexible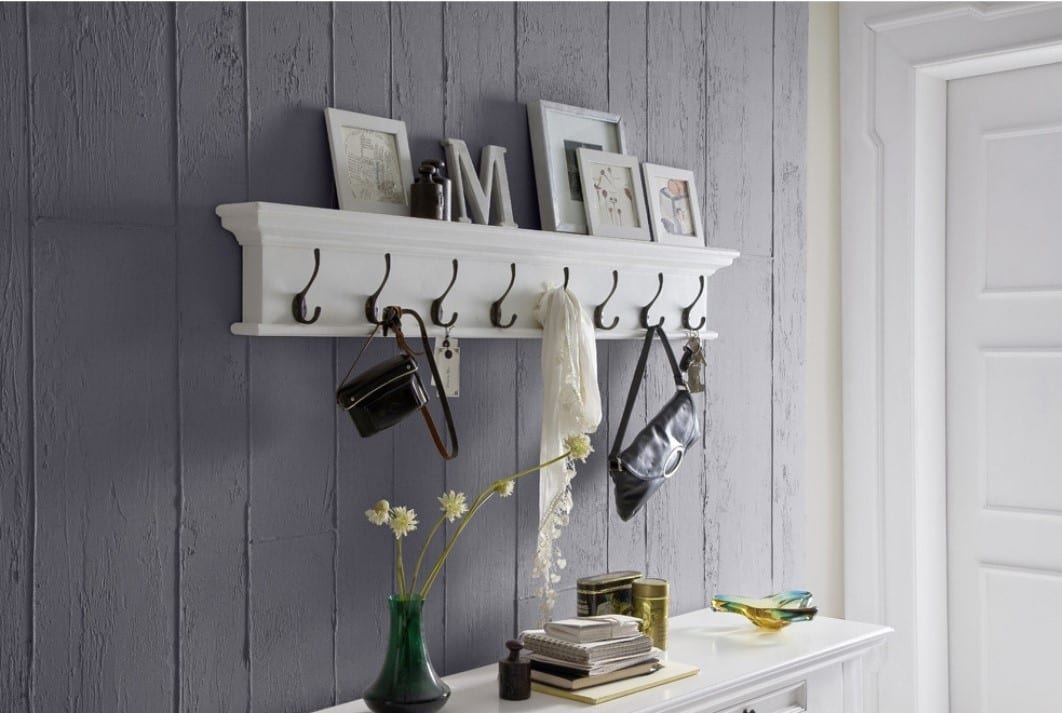 All in all, you're looking at some high-quality coat racks that can be used for a number of different applications and ultimately transform your home. It's the little features which make all the difference, and create a convenient, personalised touch