Take a Look at These Gorgeous Halifax Accent Buffet Cabinets
We absolutely love the Halifax range, as all of their pieces are fresh, modern and fit well in any room of the house. Take these Accent Buffet Cabinets for example; the options are quite literally endless. You can place these quite comfortably in any room in the house and they will serve a clear purpose, whilst looking absolutely fabulous at the same time
Halifax Accent Buffet Cabinet With 2 Baskets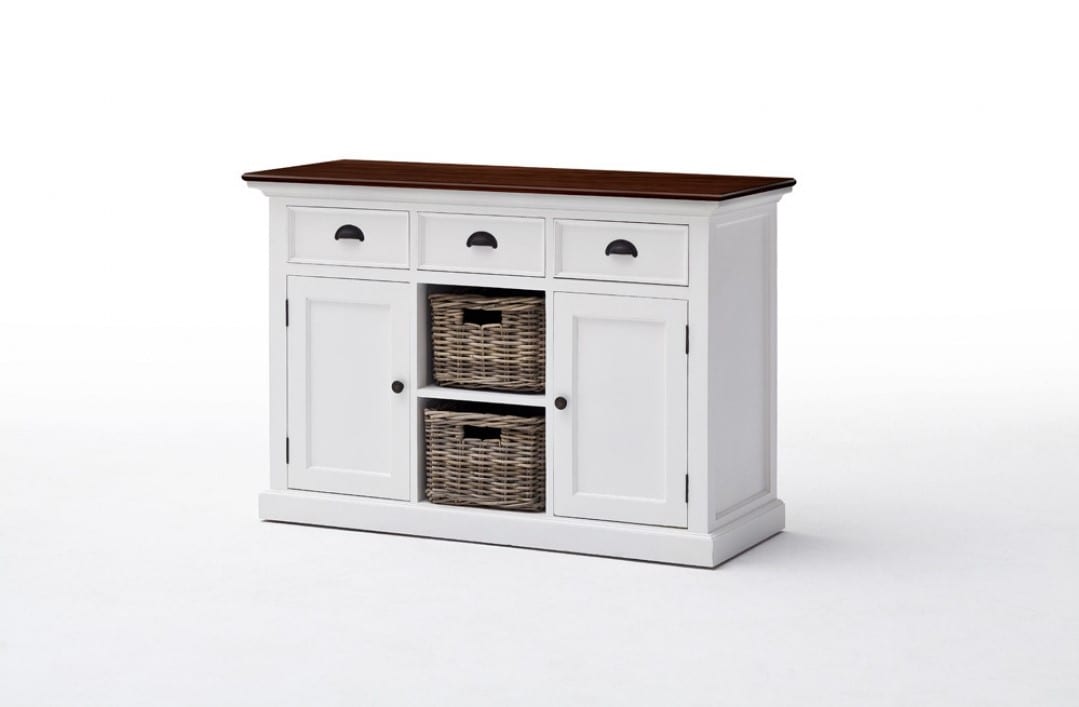 Ideally suited for keeping in the dining room to store all of your kitchen and dining essentials. The pull-out baskets are perfect for napkins, cutlery and any other bits that you see fit. Then again, why not store it in the hallway? The two baskets could be conveniently used to store shoes and flip flops; or better yet, why not the kitchen? Wicker baskets are ideal for keeping your veggies fresh so that's an evenly suitable application…Do you see our meaning? This could double up as a dressing table, a station to keep toys and nick-knacks for your children, the list goes on, and on, and on.
Ultimately, we'll leave that decision down to you. All you need from us is a gentle reminder not to forget the trio of drawers at the top, and the two sizable cupboards either side. There is no right or wrong way to apply this piece of furniture, and quite simply it affords you the additional storage in any room that you require. Why not the bathroom?! The baskets are well-suited to storing fresh towels, while the rest can be divided between you and your family for all the washing essentials that you want close to hand, but out of sight.
Standard Halifax Accent Buffet Cabinet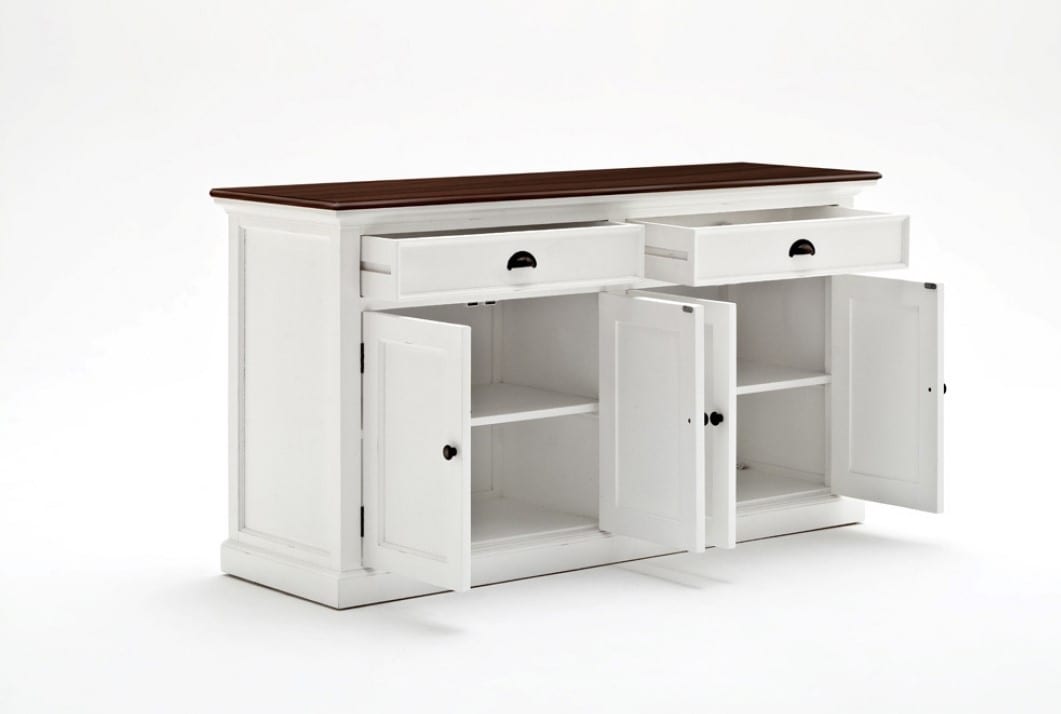 Another alternative, without the wicker baskets, though with an equal amount of storage space is the standard Halifax Accent Buffet Cabinet. Yet another incredibly versatile piece which can be utilised in a number of different ways. It's reminiscent of antiquity, though with the structural integrity of a top-quality piece of furniture which is designed to stand the test of time. Each of these items of furniture are strong, durable and to top it all off, look absolutely fantastic.
If you're struggling for space, no matter what room in the house, this piece of furniture will slot in rather nicely, particularly with its white and refreshing style. Whether it's a home office or a simple addition to your kitchenette, this Halifax Accent Buffet Cabinet will rise to the challenge, whilst looking absolutely magnificent all the while. It's one of those feature pieces that will draw attention, and be recognised, regardless of where it's placed. Something as simple as a fresh bunch of flowers placed on top can help this item transform your home effortlessly, into one to be desired.