Some great ideas for storage solutions in smaller bathrooms
When you begin the bathroom renovation planning process one of the biggest issues that you will face is how to handle the storage situation, particularly if you have a limited amount of space in a smaller bathroom. Fortunately for you there are a number of solutions that will certainly make this process easier and allow you the storage space that you require without taking up all of your finite square meters!
First of all you need to figure out exactly how much space you will have remaining once you've installed your shower, bathtub. And rather than going for the traditional stand-alone wash basin, if you're limited with space then you should most certainly check out some of our stone top wash basin vanity units. We have a large selection of units that come in all shapes, sizes and materials that will offer you a significant amount of additional storage space underneath a gorgeous, top quality wash basin.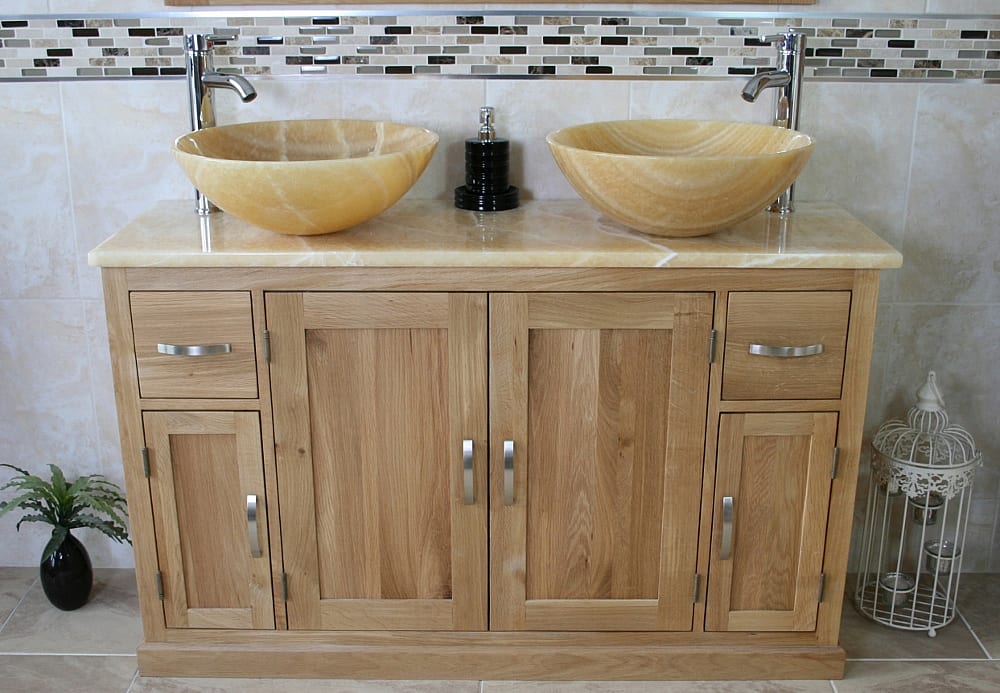 Another fantastic storage solution that Bathrooms and more have to offer: our tall storage units.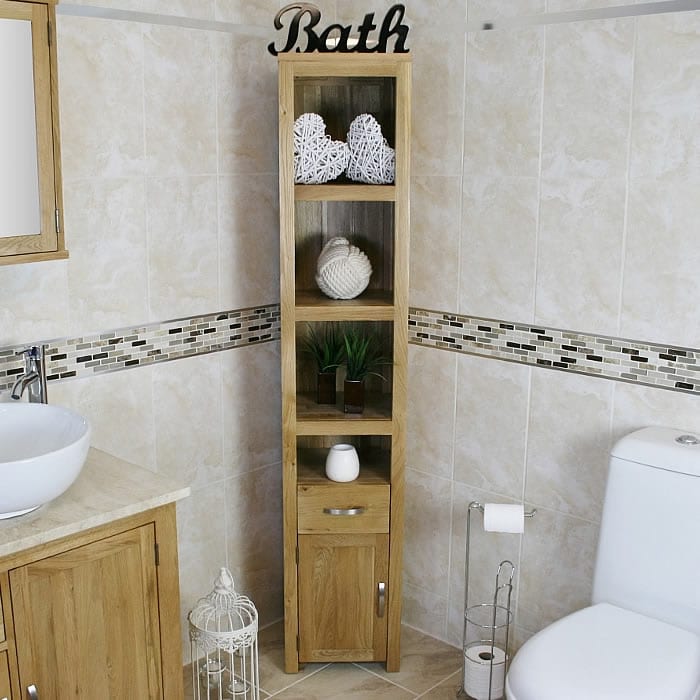 As you can see from the picture, these units are as slender as they are tall which allows for them to fit comfortably into the corner, while creating more storage space for all of those essentials! They have four shelves, a drawer and cupboard with yet even more space. There is a wide selection of storage units for you to choose from so head over and start browsing; you'll be sure to find the perfect solution for your bathroom.
Alternatively if you don't have much more space and you'd rather not start cramming in yet even more storage units on the floor then there is always the option of taking to the walls! Shelving will allow you the convenience of having your essentials at an easily accessible height, though if you'd rather not have all of your toiletries on display, cluttering the bathroom then there is yet another alternative.
Check out our wonderful wall mounted vanity units: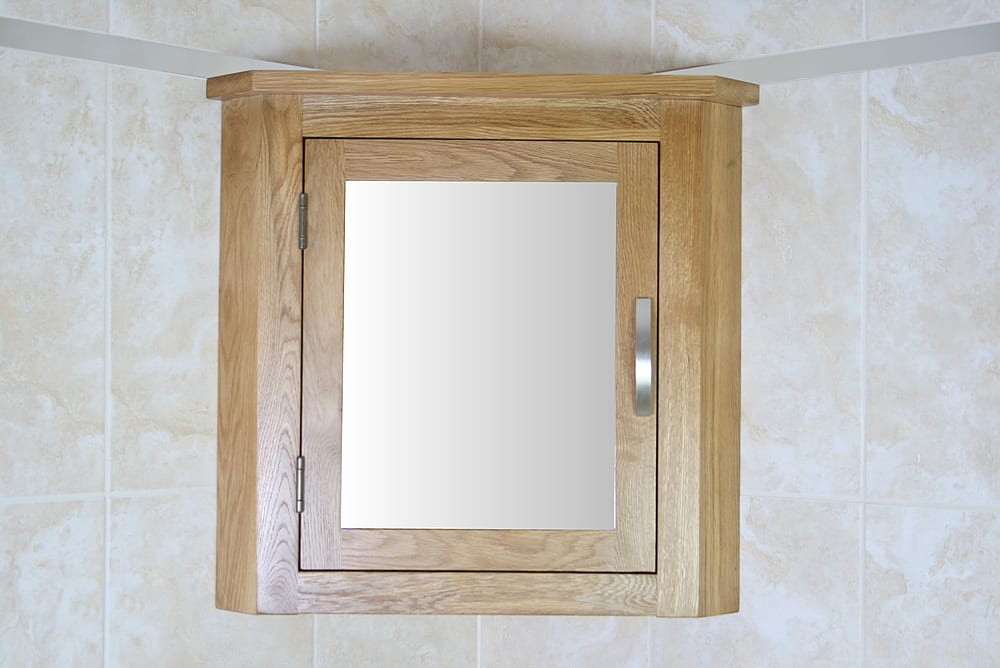 This one in particular is a solid oak wall mounted corner bathroom cabinet which is perfect if you are really struggling for space within your bathroom. Utilising every square meter to its full potential isn't always an easy thing to do though if you tuck one of these beauties away in the corner you will save a significant amount of floor space, create more space to store your essentials and then admire that beautiful and proud grin on your face when you're finished, in the mirror.
Again, it's all about taking your time and planning the whole process properly. This is something that you should savour and enjoy because if you steam ahead and rush anything you'll only end up making a mistake and then costing yourself yet more time and money in the long run. Relax, and if you have any questions at all – just give us a shout!