The Funniest and Most Creative Toilet Signs Ever
As you know, sometimes it's nice for us to steer away from the bog-standard bathroom posts (pun intended) and roll with something a little more light-hearted. So, in this post we're going to look at some awesome and creative toilet signs which will be sure to make you laugh.
It's good to see business owners getting creative and having a little of fun with something as simple as a bathroom sign. Most people favour the more traditional "ladies & gents", however you'll find some hilarious and inventive alternatives in this post.
1 – Whatever, just wash your hands!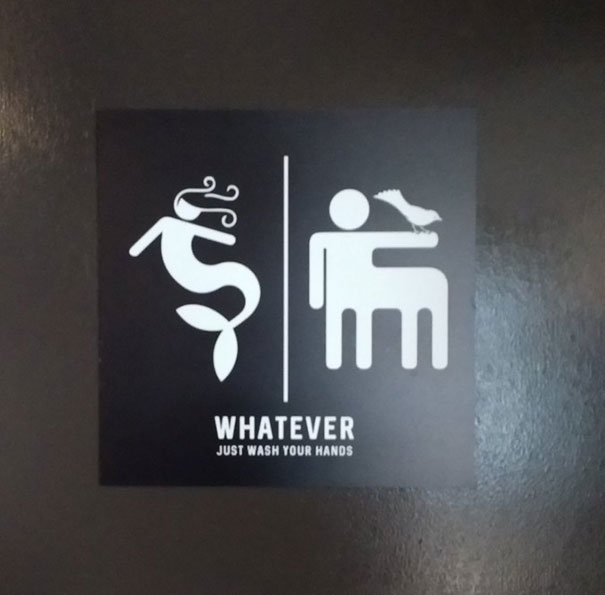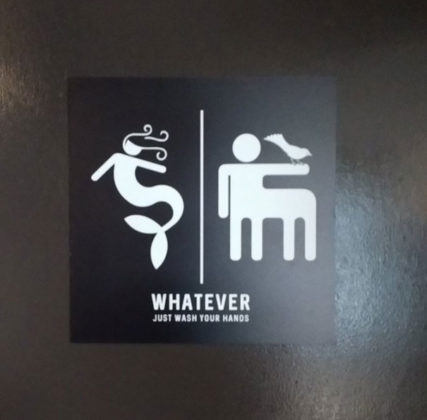 We'll kick this off with a favourite. It's steering away from the traditional "Male and Female" route with a focus on "Mermaids and Centaurs." However, the underlying message of "we don't care what you are, just wash your hands" is what we loved the most!
2 – Fruity loos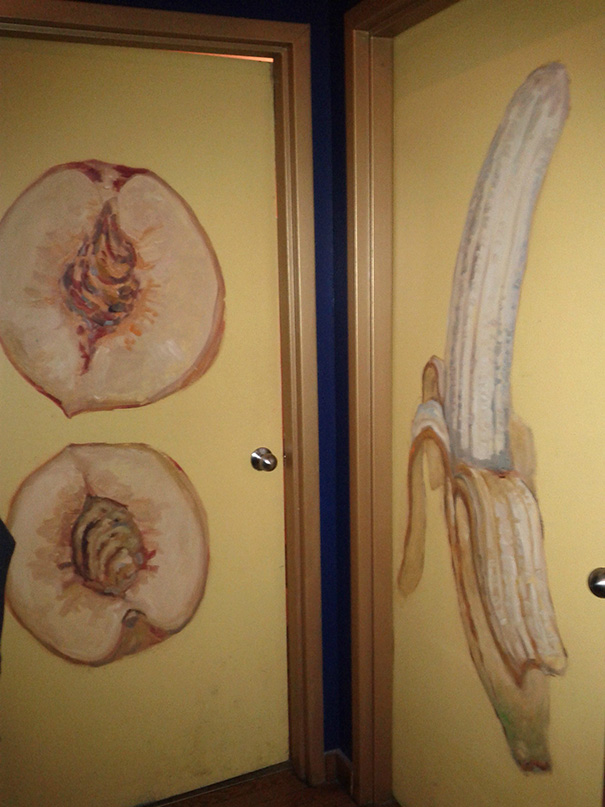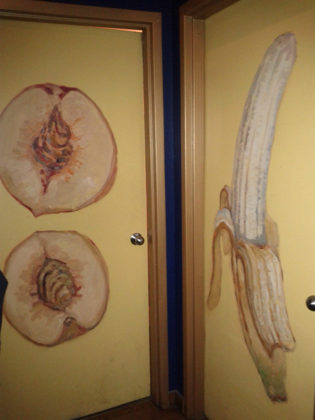 These clever bathroom signs are brilliant and the best part about it; they're organic too! You won't have much trouble figuring out which fruit applies to you when you nip to the loo!
3 – Unisex loos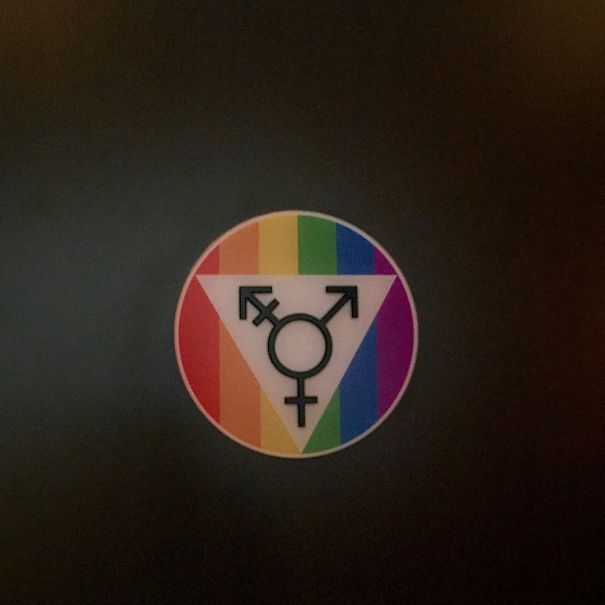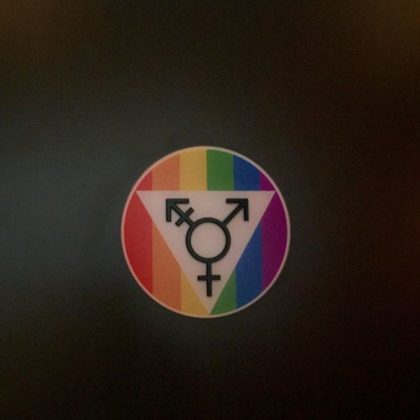 And of course, unisex toilets are growing in popularity, so we've got to show some love for this creative unisex logo.
4 – To all my brothers and sisters

This one is particularly cool. Get in touch with your inner-spirituality on your next trip to the low with the holy mother of toilet signs!
5 – A bit ropey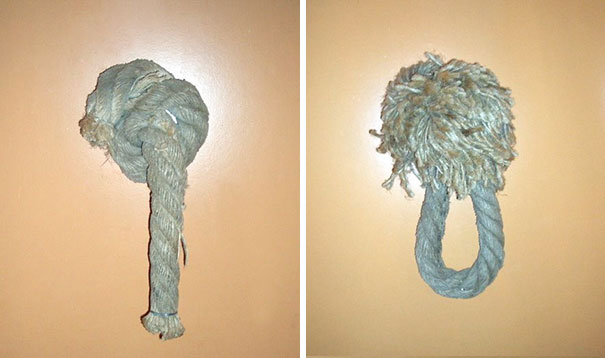 Another cracking toilet sign: these two expertly crafted rope replications are quite easy to differentiate when trying to navigate your way to the toilet.
6 – Don't forget your spinach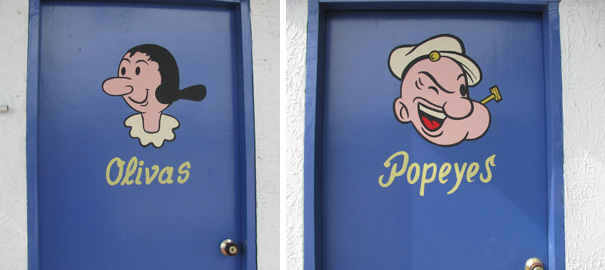 This fun, classic themed toilet sign is wonderful. Who doesn't love a bit of Popeye?
7 – Peeping Tom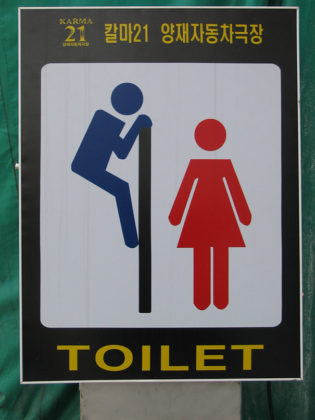 By no means are we condoning the peeping over the toilet behaviour, but this sign is quite creative.
8 – One for the boys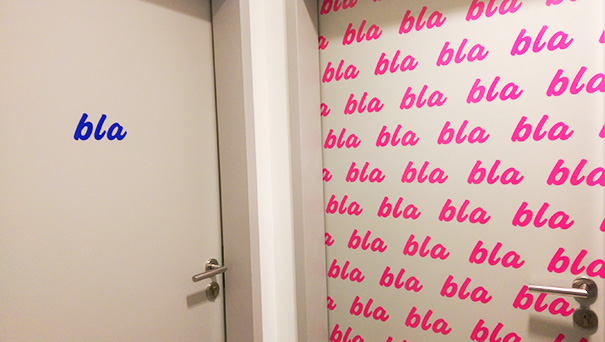 This is one we like to call the "it was worth it". Of course, it's the clear indication between blue and pink which helps us boys and girls to differentiate between which toilet is which.
9 – Star signs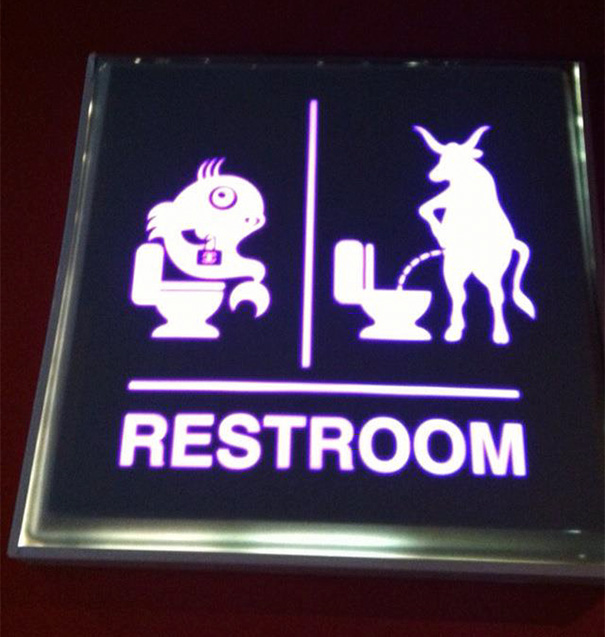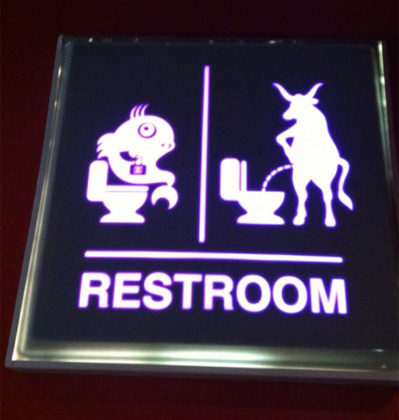 This one is a lot of fun too!
10 – Tangled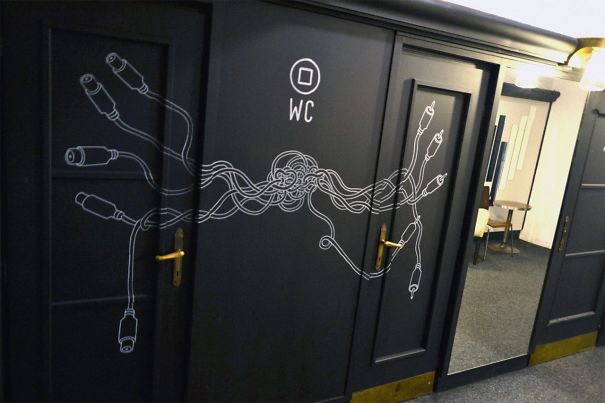 This mess of cables is quite a creative bathroom indication, given the "male" and "female" counterparty of the Aux. Very cool!
Who'd have thought you could have some much fun with something as simple as a public toilet sign? Makes a change from all of the interesting graffiti that you encounter, that for sure.
Have you come across any interesting signs on your travels? If so, we'd love for you to share them with us! But more importantly, don't forget to wash your hands! Oh, and gents, leave the toilet seat down will ya?