Our range of convenient, single vanity units for cloakrooms and en-suites
In any house the cloakroom or 'downstairs toilet' is often something that is used often and yet afforded the least attention and care. For example in my mum and dads house their cloakroom went without a light for almost 21 years until finally one night I'd had enough. After bumping my head for the (lord knows how many times) and thus embarrassingly peeing all over the toilet seat in the darkness I started to recall how many new sofas, toasters and televisions we'd been through…and yet still to that day there was no light installed and the cloakroom looked drab and neglected.
Naturally I decided to give them a good grilling for this and they eventually saw the light and decided to show the cloakroom some long over-due love and attention. If you're guilty of this as well then I suggest that you have a long, hard think and consider breathing a little bit of life into your cloakroom!
One of the main reasons why people do very little in the way of renovating their cloakroom is because there is typically a very limited amount of space. Why waste time and resources on a pokey little room? Well for a start, you likely use it every single day on multiple occasions. It is likely the toilet that the majority of your guests will use, given that it is convenient – so spruce it up a little bit and give if a unique look of its own.
While you may be struggling for square meters, it doesn't necessarily mean that you can make the most out of that space. Bathrooms and more have a number of wonderful, top quality vanity units and basins for you to choose from; there will surely be something in our selection that will suit your taste and design.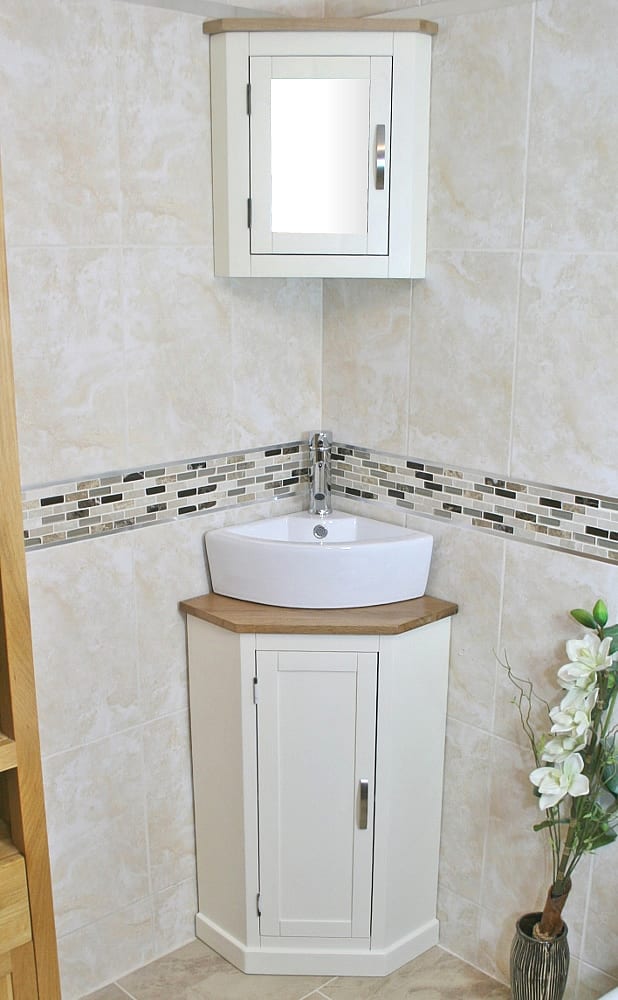 Check out this beautiful Oak Top Painted Corner Unit Basin and Mirrored Cabinet! Sleek, unique, slender and convenient; perfect for the cloakroom or a smaller bathroom. This allows you the convenience of tucking your basin away in the corner, while also creating more storage space for the essentials and a mirror for you or your quests to admire yourselves in!
If you have enough space you may even wish to consider one of our Solid Oak Laundry Bins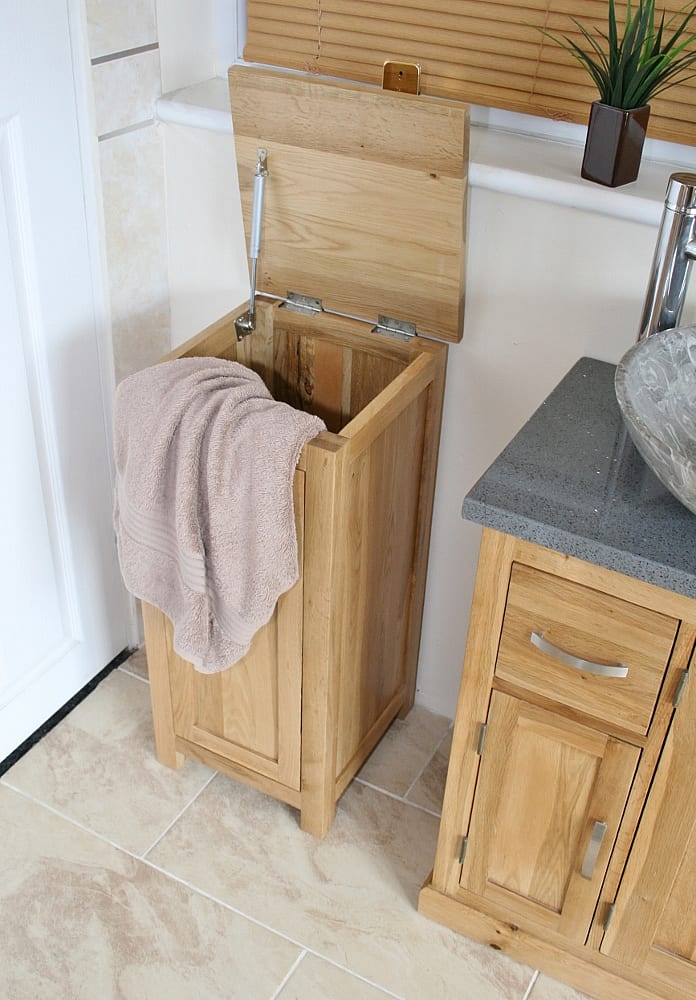 an idea like this will allow you a designated place to throw all of your dirty laundry without having to walk around the house collecting each carelessly discarded item of clothing up off of floor!
We pride ourselves in our huge selection of bathroom furniture and vanity products. Whether you are renovating a large bathroom, a smaller bathroom or even a cloakroom; we will have something that will interest you for certain. Happy shopping and if you have any questions at all please do not hesitate to contact us at any time! We are always more than happy to assist.