Transform Your Home Office with this Incredible Urban Chic Laptop Desk
For many people, the idea of being able to work from home would be a dream come true. Well, it's not as impossible as you might think. There are loads of things that you can do to earn money from home, but the most important thing is creating an inspiring work environment for yourself so that you actually do work hard and create better opportunities for yourself.
The fact is, most people want to work from home because it gives them the opportunity to do less, whereas they should actually be looking to do more. Being able to work for yourself from home means being able to carve out a comfortable future for you and your family, without earning money for anyone other than yourself.
Step 1 of creating an inspiring work environment: Buy a beautiful desk
The first step is to get yourself a beautiful and functional desk to work from. Even if you don't have a spare room to set up as an office, then you must find a quiet place with plenty of natural light to set up shop during the day.
Check this incredible Urban Chic laptop desk for example. How could you not want to work when sitting at such a beautiful piece of furniture?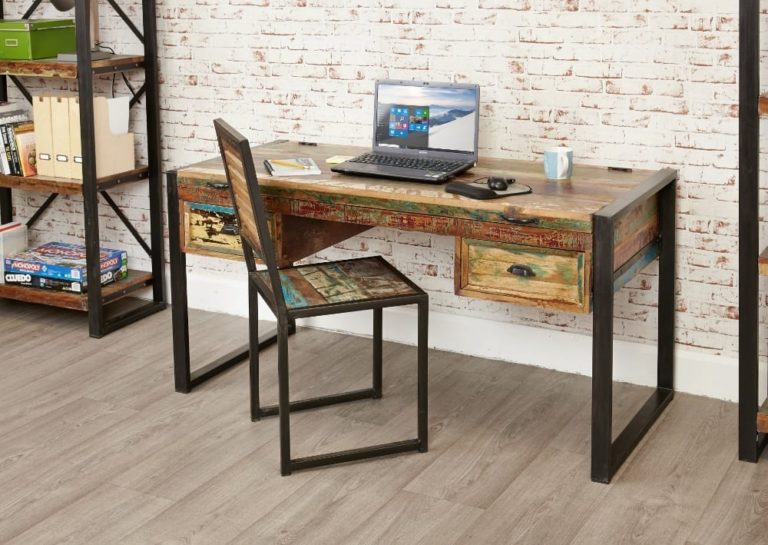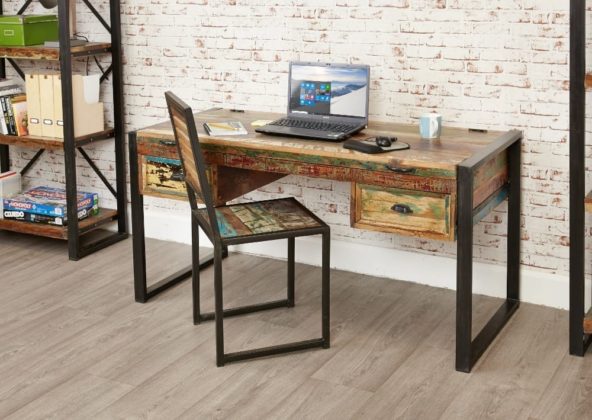 What's incredible about this particular piece is that all of the Urban Chic range is made using reclaimed wood from Southern India. There is so much character and history in each piece of furniture, given that some of the wood is up to 150 years old! How can you not feel good when sitting behind an environmentally friendly desk?
Next, the wood is repurposed with love by skilled craftsmen, into a gorgeous, functional and sturdy desk that is designed to last another lifetime. You can really feel the quality, and the inspiration you will feel when sat behind this desk is truly spectacular.
It features two handy drawers on either side where you can store your essentials and keep any important documents on hand. In addition to that, the desk itself folds open, revealing a large storage space underneath where you can tuck everything away of an evening to keep your home feeling de-cluttered.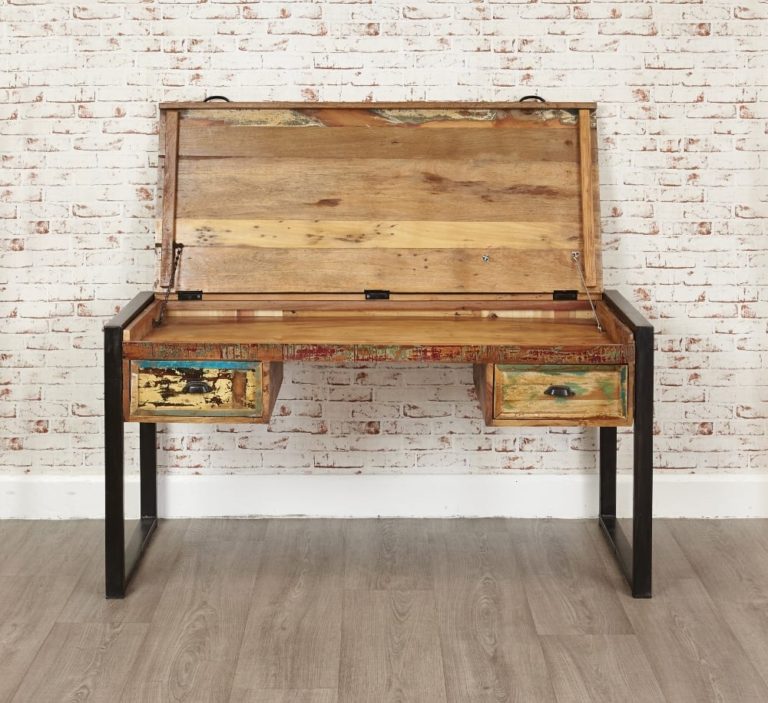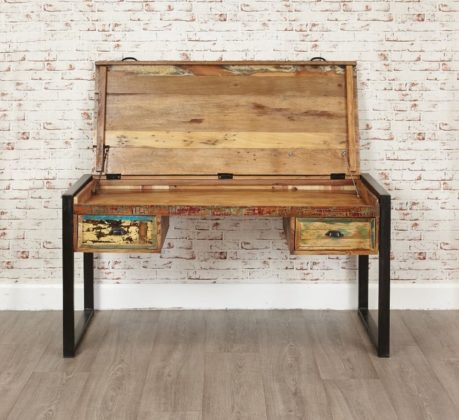 Step 2 of creating an inspiring work environment: Get some genuine plants to oxygenate your space
The benefits of having genuine plants in a working space cannot be understated. Not only will the oxygenate the area, but make you feel entirely more relaxed when you're doing your work. In addition to that, they work wonders for creating a more beautiful and aesthetically pleasing environment.
Take good care for them and watch as they flourish over time. By investing in a few beautiful plants, you won't be able to help smiling from ear to ear every morning when you sit down to do your work. They will also make you feel less lonely during your day as well!
Summary
The Urban Chic laptop desk is a stunning piece of furniture, however, if it's not quite for you then we have a wonderful selection of home office furniture for you to choose from. The important thing is to find something which reflects your style and inspires you. If you want to make it work and thrive in a home office environment, then you need to create a space that's worth the effort!