Make a Statement with this Unique Coastal Chic Wine Rack and Lamp Table
Are you looking for a truly unique statement piece for your home? Then you'll definitely love this Coastal Chic Wine Rack and Lamp Table!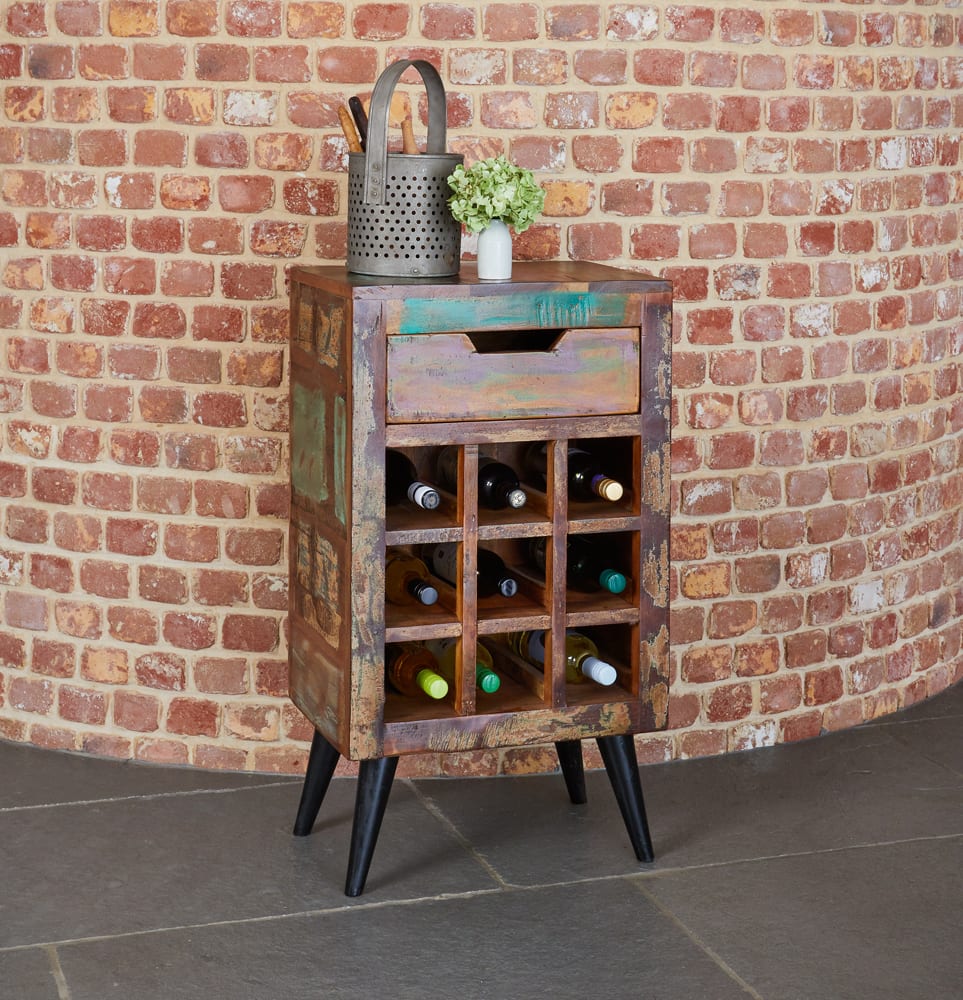 For starters a Wine Rack is a great way to add an air of sophistication and refinement to one's home. You may not even be all that into wine, though this piece looks absolutely stunning and will make a statement regardless.
What makes this wine rack so special though, is its rustic, yet irrefutably stylish charm. It is made using reclaimed wood from areas in Southern India such as Maharathra, Gujarat and Rajasthan. Some of the wood is aged between 50 and 150 years old so you can guarantee that each piece is an entirely unique. If that's not a great talking point for a beautiful piece such as this, then I don't know what is!
A colourful and authentic item of furniture handmade by expert craftsman, using vintage and reclaimed wood; what better a place to store those old, collectable bottles of spirit and wine? Perfect for those who are going for a shabby-chic, rustic look when redecorating a particular room in your home.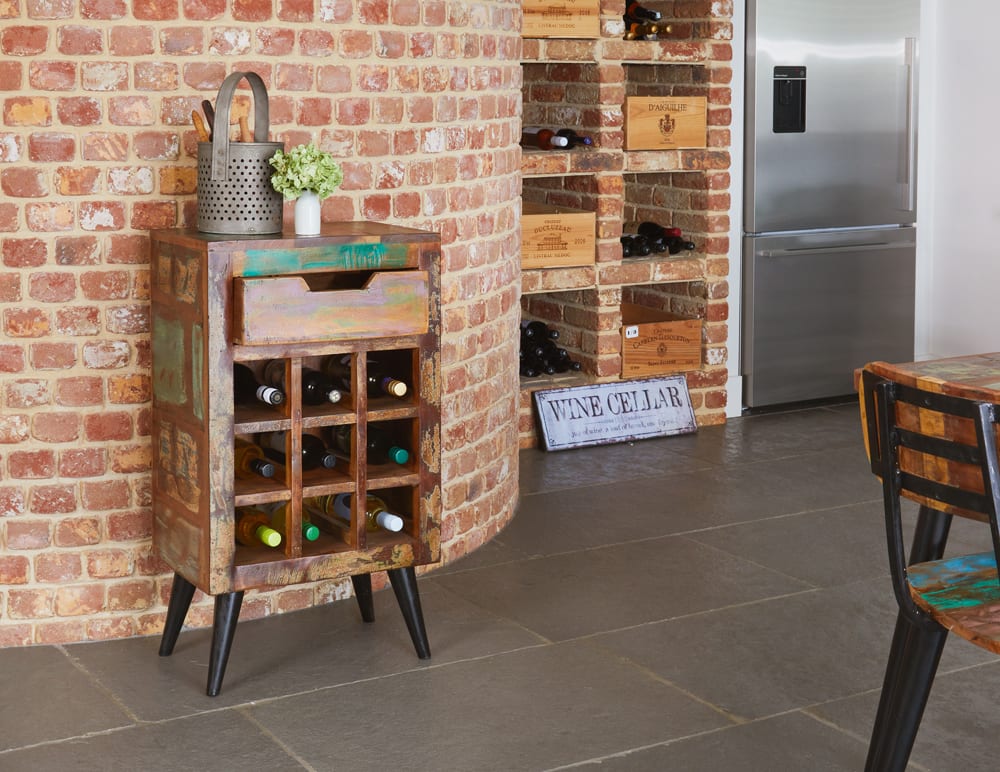 Notice the sturdy iron legs on this piece, adding striking features and great structural rigidity – designed to last a lifetime. Other than the iron legs, this is a solidly constructed piece which requires very little assembly. It is also finished with a resilient satin lacquer, which is both hard-wearing and emphasises the character of the timber and its stunning colours.
An addition to that, this item is environmentally friendly, as much of the timer used to construct the piece is reclaimed or obtained from sustainable sources. Again, yet another positive talking point for this gorgeous, eye catching wine rack.
The wine rack also has a convenient drawer which can be used for storing whatever you want. It also makes an ideal centrepiece for placing a lamp or any other beautiful ornaments that you would like kept on display as well.
The overall dimensions of the wine rack are H85 x W50 x D35 cm.
This unit has nine holes to hold bottles, measuring H12 x W12 x D32 cm.
A handy drawer has internal measurements of H12 x W36 x D29 cm.
All in all, this piece is a must have! It's affordable, well-built, aesthetically stunning and environmentally friendly. There are so many benefits to purchasing this piece, besides the fact that it looks incredible, coupled with its undeniable practicality.