Yet Another Guide of Simple Steps Leading You to a Better Life, from The Team at BMS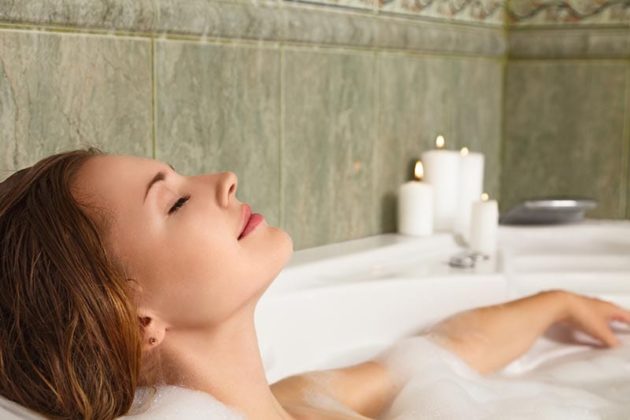 Decorating your new bathroom doesn't have to be as stressful as you might imagine. In fact, if handled in good time with care and consideration it can be rather pleasurable; particularly when the job is complete. Below you will find an easy guide to how you can create an ultimately relaxing bathroom:
Step 1) Plan Thoroughly
At the initial design stage it is important to allow for plenty of storage space. It can be an absolute nightmare if you're chilling out in the bath and you realise that you don't have any spare towels hand. Similarly, running out of loo roll, shampoo, bubble bath or toothpaste can completely ruin your day. This is why it is vital that you have enough storage space so that you can stay stocked upon all of the necessities without cluttering your countertops.
Step 2) Feel Good Colours
If you truly want to create an authentic and relaxing environment for yourself in the bathroom, then you need to opt for colours that inspire relaxation. Using muted variations of blues, greens and of course white are a great way to encourage your hectic mind to unwind. If a colour scheme is too 'loud' or 'in-your-face', you'll find yourself feeling unnerved.
Step 3) Decent Lighting
Lighting is arguably one of the most important, yet underrated aspects of a bathroom renovation. The lighting must be bright enough for it to banish shadows, but not too bright that it irritates your eyes. Investing in plenty of tea-lights can really help to set the mood when you're trying to relax after a long, hard day at work.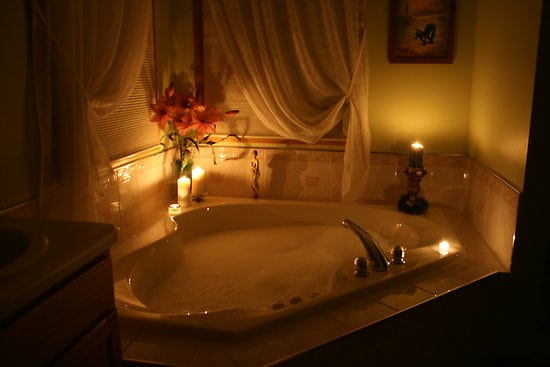 Step 4) De-Clutter
Another very important step – In every room, you always manage to accumulate things that you don't necessarily need. The best way to declutter your bathroom is to ask yourself: "Is this item essential?" – If not, then get it gone! Again, going back to storage; if you've already ensure that there is plenty of room for your essentials then keep them out of sight. A bathroom with very little in it is the best way to create a thoroughly relaxing and rejuvenating environment.
Step 5) Keep it Clean
This one should be a given. (Given that the bathroom is where you go to cleanse your body) Every step to keep your bathroom fresh and clean should be taken, ie: Install an extractor fan to keep moisture down (prevents build-up of mould) There is nothing quite so unsettling as trying to unwind with a nice bath and staring at an icky mouldy patch on the wall. Cleaning isn't exactly a great way to have fun, granted, but if you spend 15 minute a week on thoroughly cleaning your bathroom then it will save you much time in the long-run and will ultimately promote a happier, more relaxed vibe.
Step 6) Don't Forget to Pamper Yourself
And you should, as often as you get the opportunity! Spoil yourself and invest in a few fancy bubble baths and oils, (not to mention the scented candles) and bathe for as long as your heart desires. If you keep these stocked away, whenever you fancy a long bath you can really treat yourself without having to stress about going to the shops. Oh, and don't forget to grab a bucket and some ice for your bottle of wine, crack on some soothing tunes and then you're set!