Transform Your Living Area with This Magnificent Halifax Coffee Table
Few people recognise the importance of a coffee table when it comes to the overall feel of a living or lounge area. It's certainly one of the first things that you notice when you enter the room, or rather, it should be. If you're currently in the planning stages and you would like to renovate your living or lounge area into something to be desired, then you should certainly take a look at this incredible Coffee Table from the Halifax Range.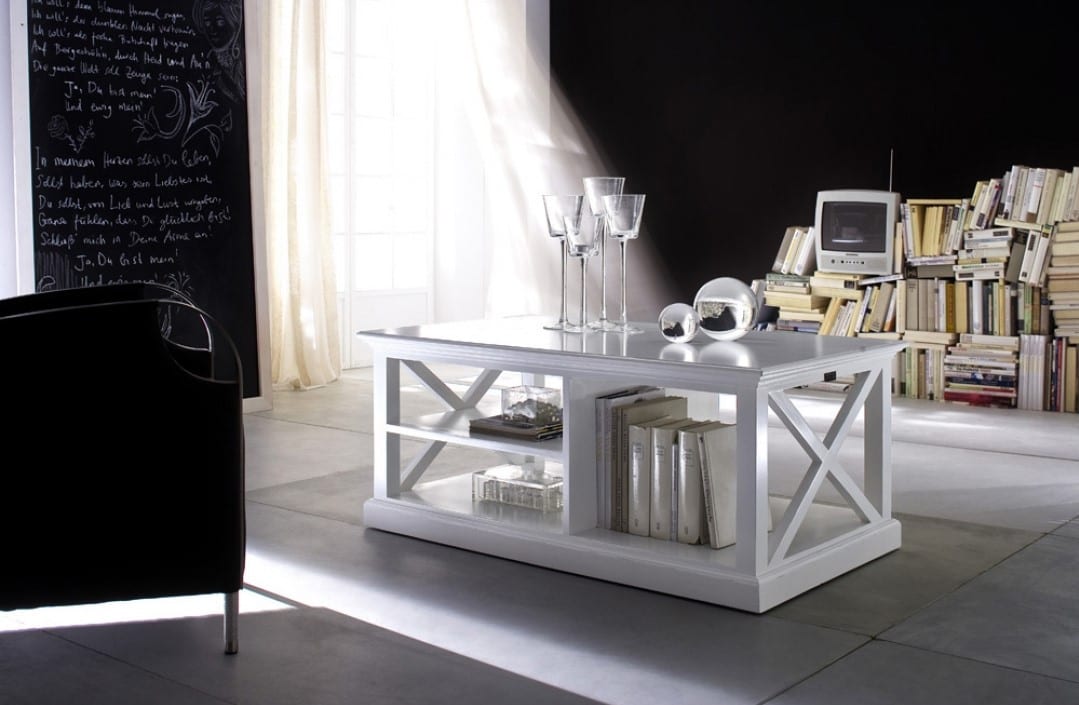 The first thing that you will notice about this coffee table is its generous size. It's neither too low, nor too high, though it boasts an effortless prominence which is an important feature when looking for the perfect coffee table. The overall dimensions of this piece are: Depth – 70cm, Width – 120cm, Height – 50cm. This well-rounded table will sit comfortably in any lounge area and is suitable for sofas and seats which are both low and high.
Another thing that you will notice about this Halifax Coffee Table is the split shelving below. On the one side you have two wide shelving areas, whereas on the other it's an open space. This offers a unique blend of storage and style. Solid wood construction from plantation mahogany, highlighted with a durable semigloss painted finish is what separates this unique piece from the rest. If you are looking for a statement piece, then this is almost certainly it.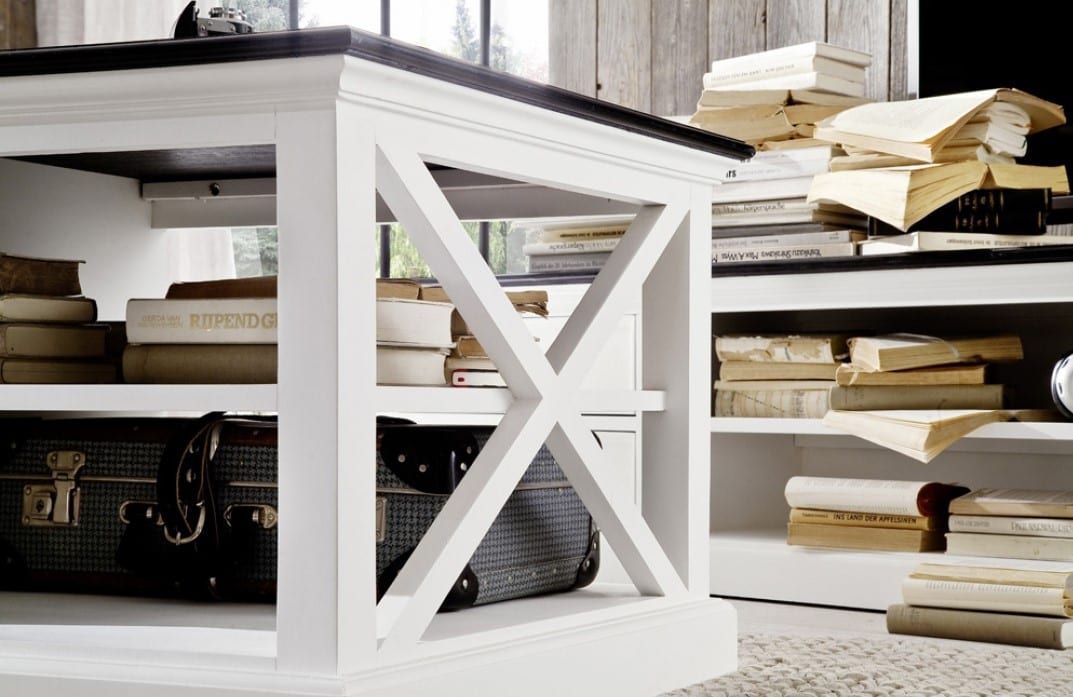 This item has a gorgeous, refreshing white finish with a dark finish on the top. This is well-suited for coffee tables as a white countertop will invariably show stains and marks much easier. That being said, with a wonderful piece such as this, you certainly will not allow anyone to place their coffee cups down without a coaster! Not unless they want a slap that is.
So, how do you plan to decorate your living or lounge area? Is there any particular style or design décor in mind? Has this stunning piece grabbed your attention? Fortunately, its an incredibly versatile piece which will almost certainly fit into the large majority of decors. It's subtle, yet enchanting at the same time, with an almost rustic 'farmhouse' quality to it.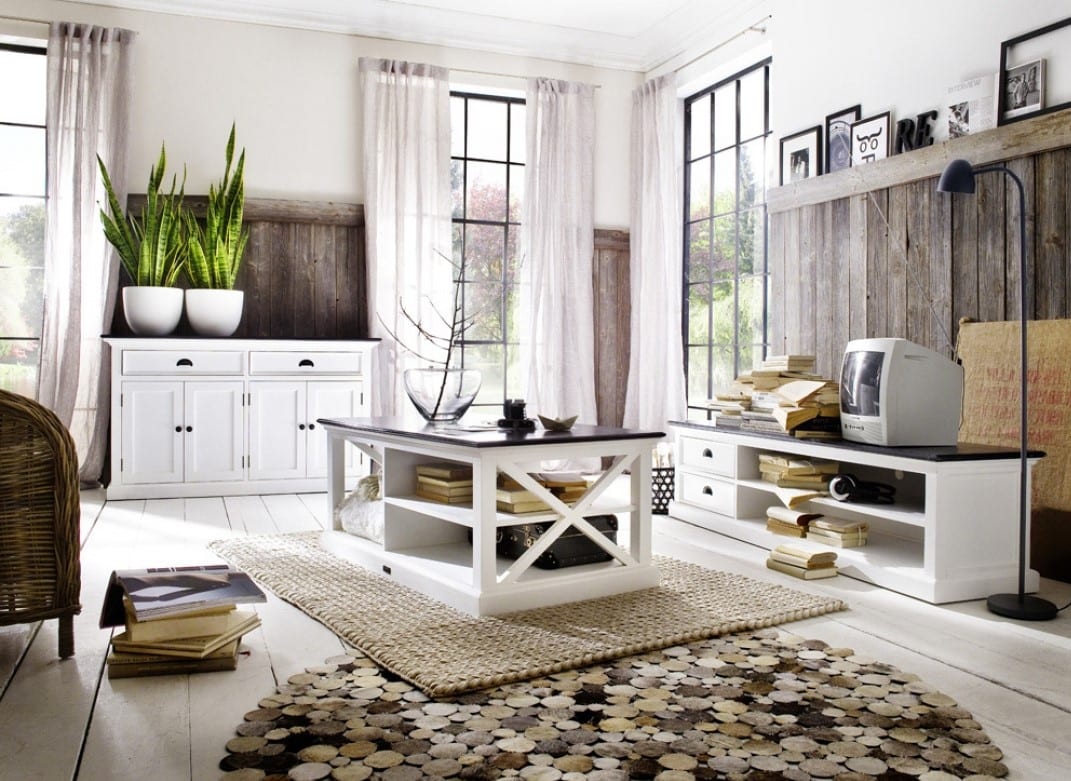 Delivering will take between 8 to 10 days. Our couriers will contact you to arrange a suitable date and time that is convenient for you. This is a solidly constructed piece which requires no assembly whatsoever. Which means that you can simply drag and drop it into place and instantly transform your living area into a magnificently stylish room, one that will be the envy of your friends!
If you want to explore more of the Halifax range, simply follow the link. There you will be able to browse the wide variety of gorgeous items that can accompany this coffee table.