Impressive and creative ways of making storage space in smaller bathrooms.
One of the biggest challenges that people face when renovating a relatively small bathroom is: creating a significant amount of storage space. We less fortunate folk who have pokey little bathrooms curse the wealthy and their giant ballroom-bathrooms that boast enough empty space to fit several more of our cosy ones inside them. But fear not, as there are some incredibly effective ways of getting around the issue and creating more space for you to store all of the toiletries that your family insist on buying you for every Christmas and Birthday.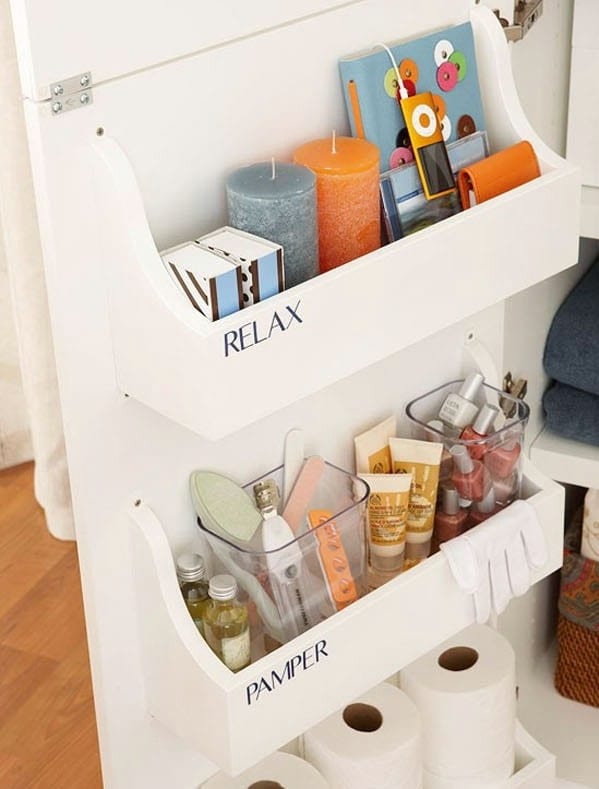 This is one of my favourite ideas for creating more storage space: Cabinet door storage! These are simple DIY adjustments that you can fix onto your new vanity cabinets. This allows you to not only store more inside your cupboard but you will also be able to organise your toiletries much more efficiently this way as well.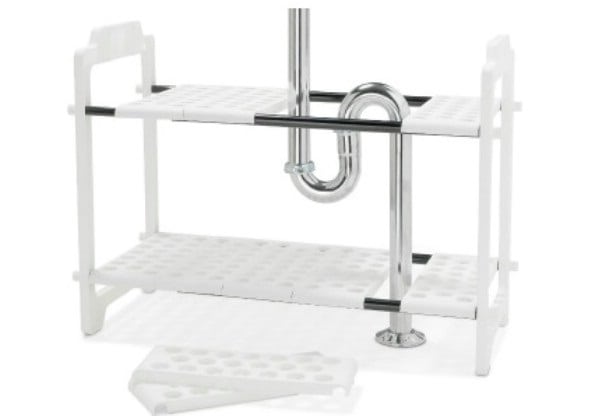 Yet another fantastic idea for creating more storage space in your bathroom. This is an expandable under sink shelf organiser. This handy little piece of equipment can allow you to stack items under your sink and better organise all of the bits that are essential for the maintenance of your bathroom though are better off kept out of sight. It is just little things like this that can really make a huge difference when you are dealing with a smaller bathroom.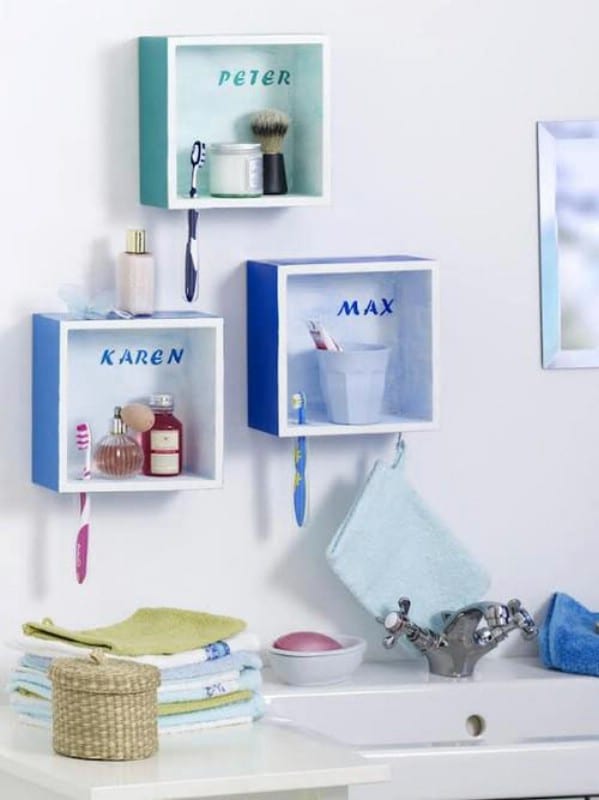 Not only can you effectively create more storage on the walls while personalising your bathroom in a very creative way; but you can also finally have a little bit of space that is dedicated entirely to YOU. When sharing a bathroom with other people as I am sure you can relate; it can get incredibly messy and cluttered. I'd lived in a house with three women for the majority of my life and I can honestly say that it hasn't been easy. I only really have a couple of bits and bobs in the bathroom, but finding them beneath a mountain of girly, toiletry stuff was a daily struggle that no man should ever have to go through.
Once you've had a little bit of inspiration the ideas for creating space really start to flow! All you need to do is take a good look at the space available and then start thinking of new and creative ways to make room for your things. Hanging baskets on the wall perhaps? Anything! It all depends on what you want to achieve and how much storage space you actually need. You might prefer to have plenty of shelving, whereas others may prefer to keep all of their storage out of sight. Simply take your time and plan your renovation thoroughly so that you can make the most out of the space available to you.
It just goes to show that there is yet hope for we smaller bathroom folk! No more shall we wallow in our cluttered and messy bathrooms. It is time to unite and find new and innovative ways to create ample storage in our bathrooms. Remember we also have a nice variety of different storage options for small bathrooms.