Check Out these Incredible Level Pantry Pieces by Halifax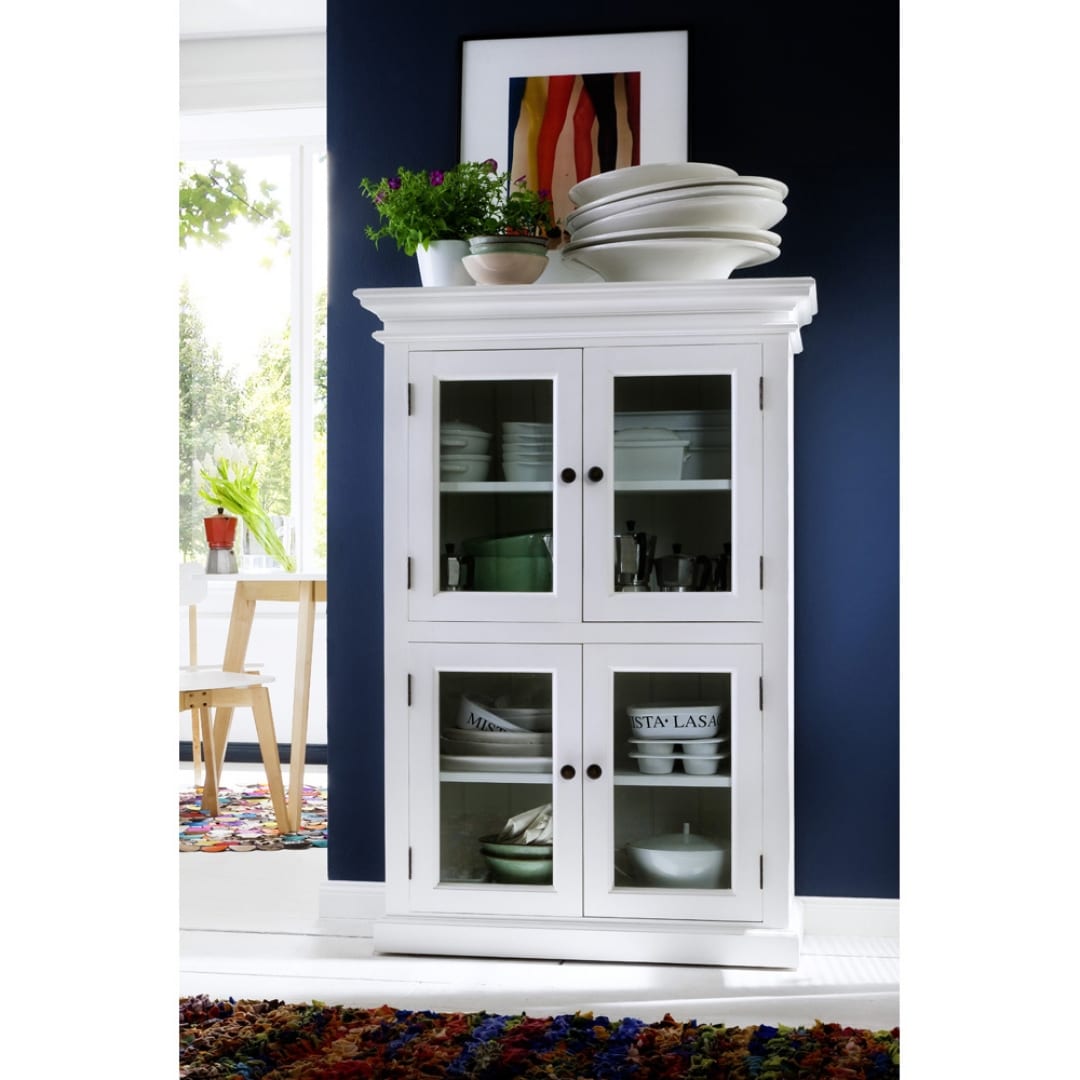 At BMS we're passionate about all things home and furniture, particularly when they look as fantastic at this stunning level pantry piece from Halifax. It's a soft white display cupboard which offers ample storage for those who are dealing with limitations with space.
Particularly for smaller kitchens and dining areas, this level pantry is a hand way of keeping those essentials close at hand, without compromising too much on space. It's not a terribly overpowering piece and it's soft and neutral colour makes it very discreet and easy to blend into any décor.
Regardless to where you chose to position this piece, it will fit right in and look fantastic, whilst serving a clear and effective purpose. In the kitchen you can use it to store ingredients and other essentials or extra plates and crockery – while in the dining area you can utilise it for salad bowls and other serving utensils.
That being said, you really do not have to commit to using it in your kitchen and dining area – in fact, this piece is well-suited a number of different rooms and environments. For example, you could easily have this placed conveniently in your living area to keep your favourite spirits on hand and display for your guests to admire.
Alternatively, you could quite easily use this wonderful display case for books, ornaments, picture frames or trophies, and any other prized possessions you'd like to showcase for that matter. It's a beautiful and practical piece which again, isn't overly large so it will fit comfortably into any room without taking up too much space.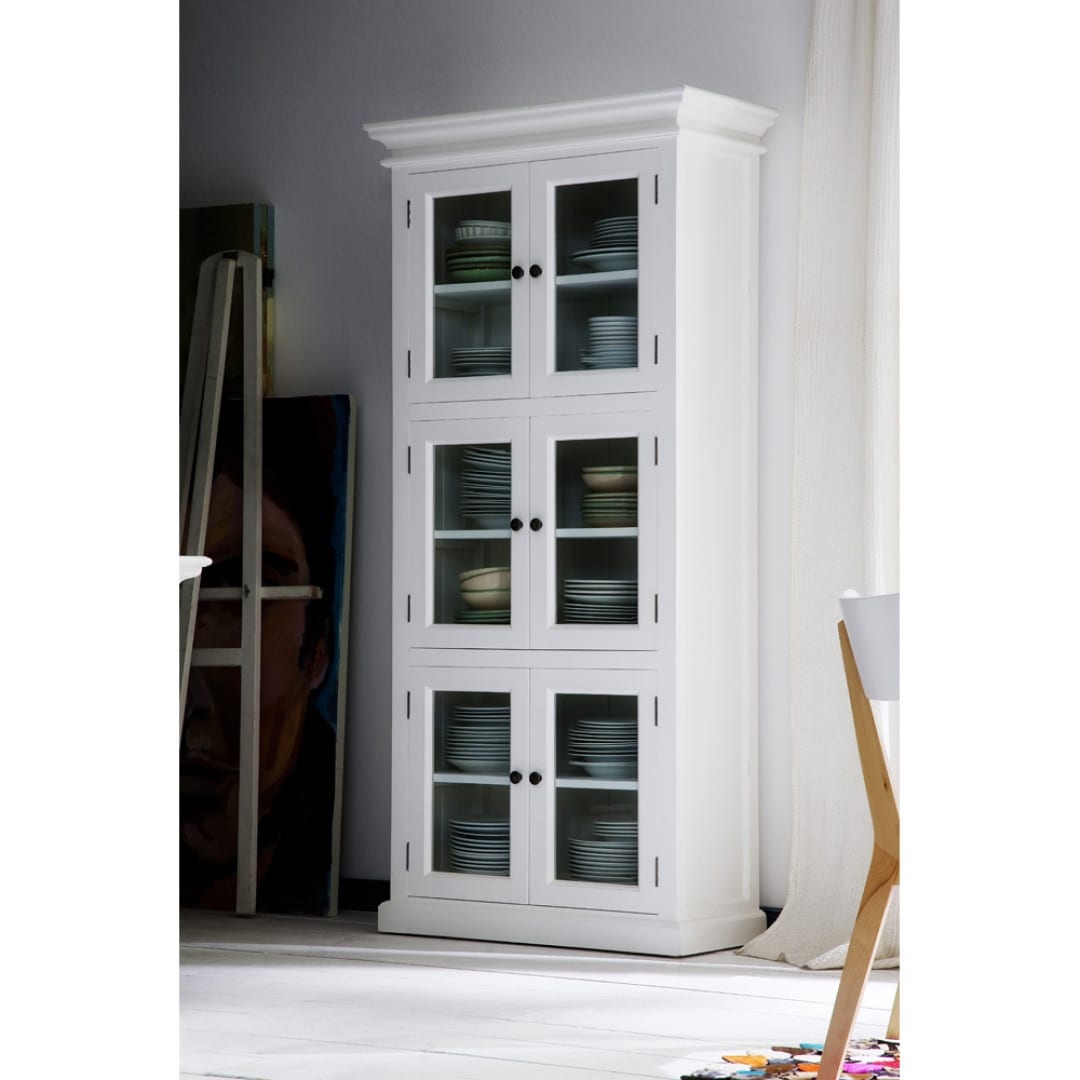 Not big enough for your liking? Then we can go one bigger with this other stunning piece by Halifax. Perfect for the classic farmhouse pantry, this exceptional piece offers a significant amount of storage space, while also doubling up as a larder for dry goods and sundries if you prefer. Simply put, you can use these gorgeous items of furniture for whatever you wish, though we believe that they're definitely best suited in the kitchen and dining area, allowing easy access to any servicing utensils or spare pates and crockery.
Alternatively, this would make an exceptional shout for anyone with a large DVD collection that they're not quite ready to part with just yet. The glass windows allow for you to display them in a decorative fashion, whilst being able to store them conveniently. The same applies for books, CD's or any other treasured collections that you'd like to show off.