Spend Quality Time with Your Family around this Stunning HALIFAX DINING TABLE
Being a family run business, we understand the importance of spending quality time with the ones you love. That being said, we also appreciate how difficult it can be to get the family together to share a quality meal of an evening. It can be tricky when life is so incredibly busy, each and all of you having various commitments, hobbies and schedules. But that doesn't negate the fact that eating as a family is paramount and you should endeavour to do so as often as possible.
So, what is the best way to encourage this? Well, investing in a gorgeous dining table such as the one from our Halifax range would be a great place to start!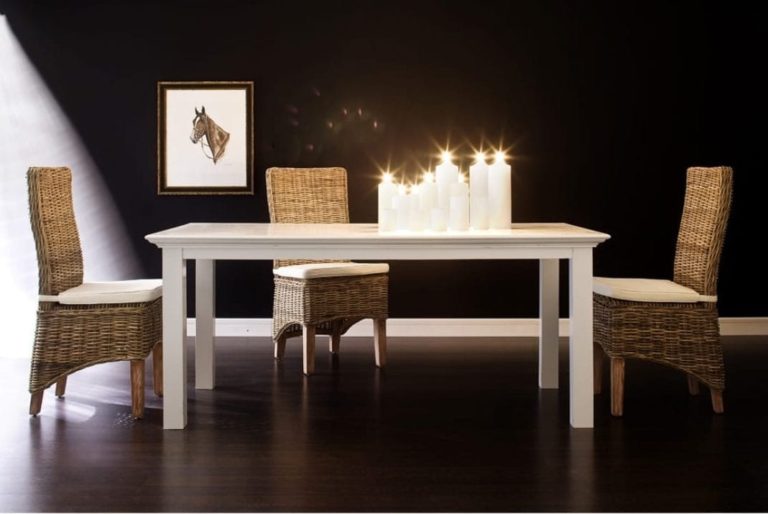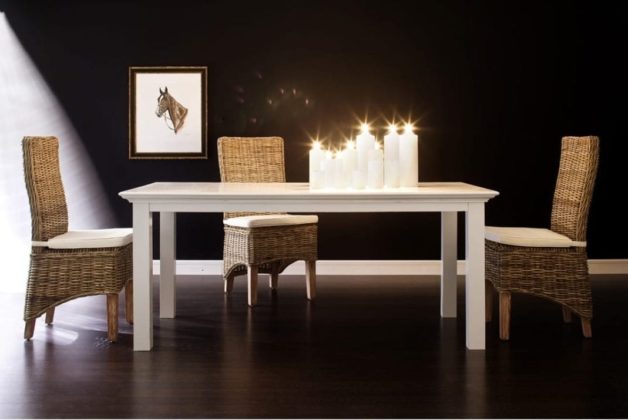 This dining table is the perfect solution to your needs. It's formal enough to enjoy dinner and celebrations, but not so formal that you'd feel uncomfortable eating breakfast at it of a morning. That and it is evidently stylish enough to remain a favourite in your dining room for years to come. It's also sturdy enough to stand the test of time! Simply put, you need a dining table that will be there for you, always.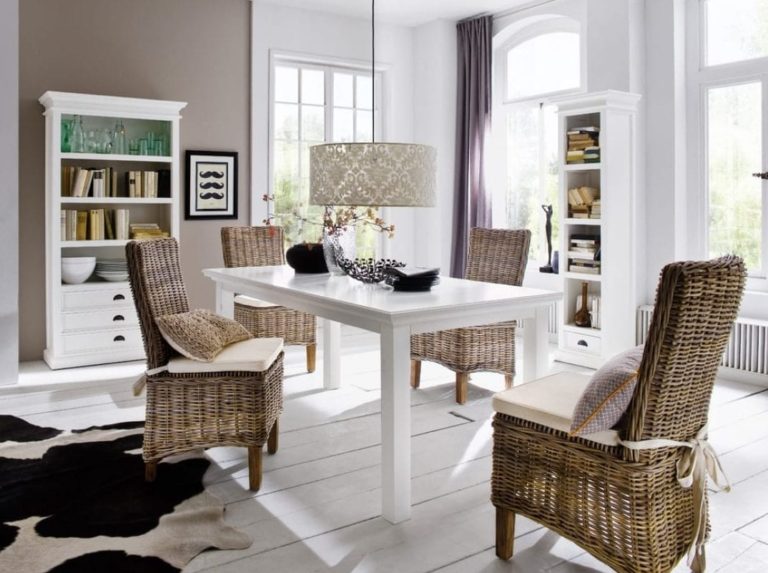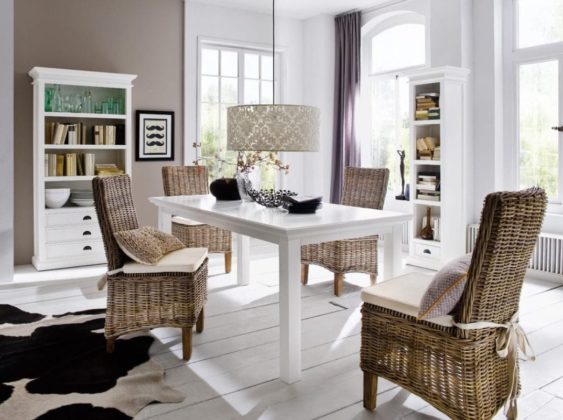 Of course, no dining table would be complete without chairs. It's all very well inviting everyone over to dinner if you've nowhere to seat them. Fortunately, we stock a stunning range of Halifax dining chairs that compliment the table effortlessly.
The simple lines of these dining chairs provide a subtle elegance which is then echoed in the quiet tapered legs. For additional comfort, the Halifax dining chair has a slightly bowed back. Just like its dining table counterpart, it's made from solid wood with a semi-gloss painted finish to complete the refreshingly stunning appeal.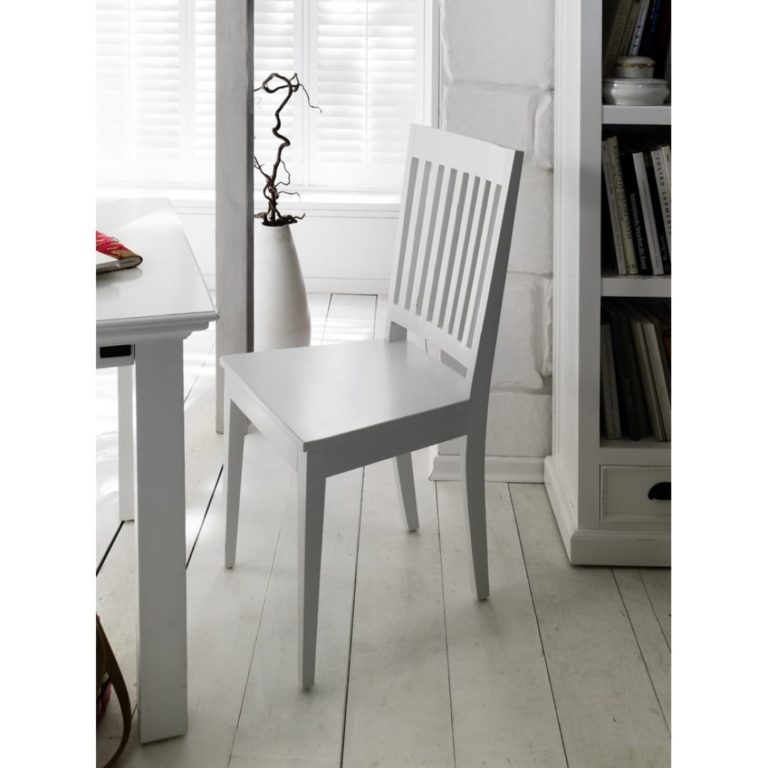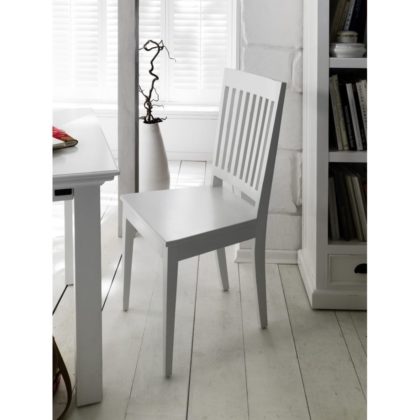 So, what are the benefits of sitting down for a meal as a family?
1 – Inspire good conversation and healthy communication
It's important to know how everyone in your family is doing. It's great to sit and have a conversation with your loved ones of an evening, so that they can share any achievements, goals or concerns with you.
2 – Working together for prepare a meal
Sharing a family meal is a great way to get everyone to muck in and work together. Whether that's assigning one of your children to wash the dishes or set table or teaching your little one's to help you cook and prepare a delicious meal.
3 – Striving to maintain a routine
A little routine never hurt anyone. Which is why trying to sit down every evening at the same time to eat as a family is important. Again, we appreciate that this isn't always going to be possible; but by having a beautiful dining table which is big enough to sit everyone certainly helps.
4 – Discuss current evens and inspire healthy debate
Approach this one with care, as it often ends up with an argument! However, sharing thoughts and ideas on current events is a healthy practice to take part in as a family. Particularly if you're trying to inspire empathy and critical thinking with your children.
5 – Improved social skills
It is particularly important as a parent, to prepare your children for the real world. Having social skills and being able to interact with people appropriately is an invaluable quality to have. By sitting down as a family and regularly socialising with one another; you will be setting them up to build healthy relationships as they get older.