Indulge in a Luxurious 'Provence Hall Tree' Cabinet – Irrefutable Style Fused with Practicality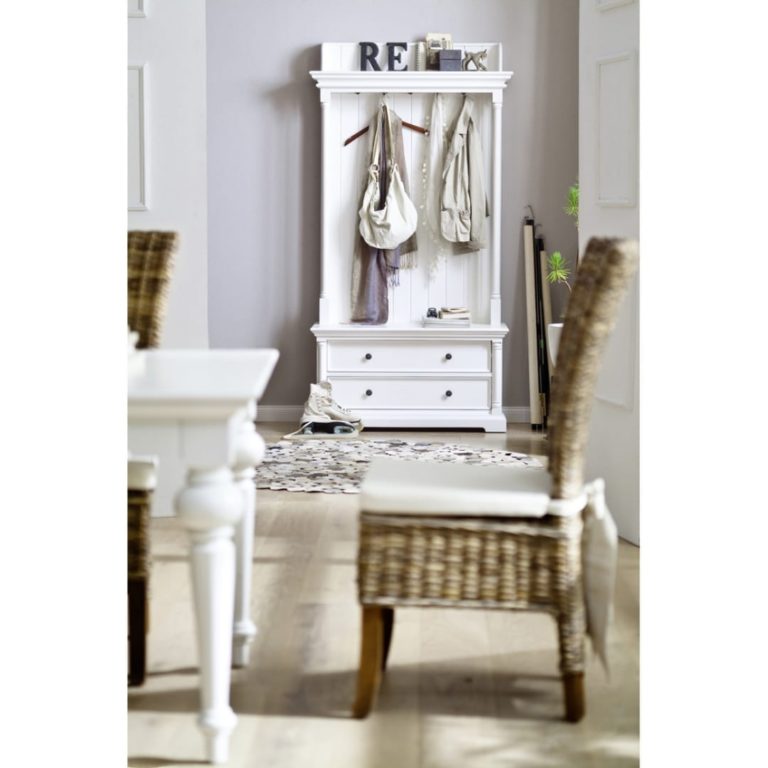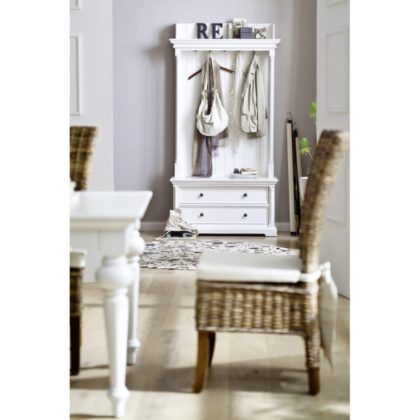 As you well know, at Bathrooms and More Store we are passionate about top quality furniture. While our focus is on creating beautiful bathrooms, we can't resist stocking up on stunning items of furniture for the rest of the home! Take this glorious Provence Hall Tree for example: the perfect statement piece, whilst offering a wonderfully convenience, practicality.
With this awesome piece of furniture, you'll be able to de-clutter the entrance to your home and afford yourself instant relief, the moment you get home from a hard day at work. This attractive coat rack and bench combo is ideal for hanging and storing all of your day-to-day essentials, whilst doubling up as a comfortable place to park your bottom whilst taking off your shoes.
A cleverly designed shelf, in place above the flared crown molding, tops the unit and offers an unexpected display opportunity. You can use this space to showcase your favourite photographs, or simply to keep some additional items handy and at the ready for when you're rushing out the door.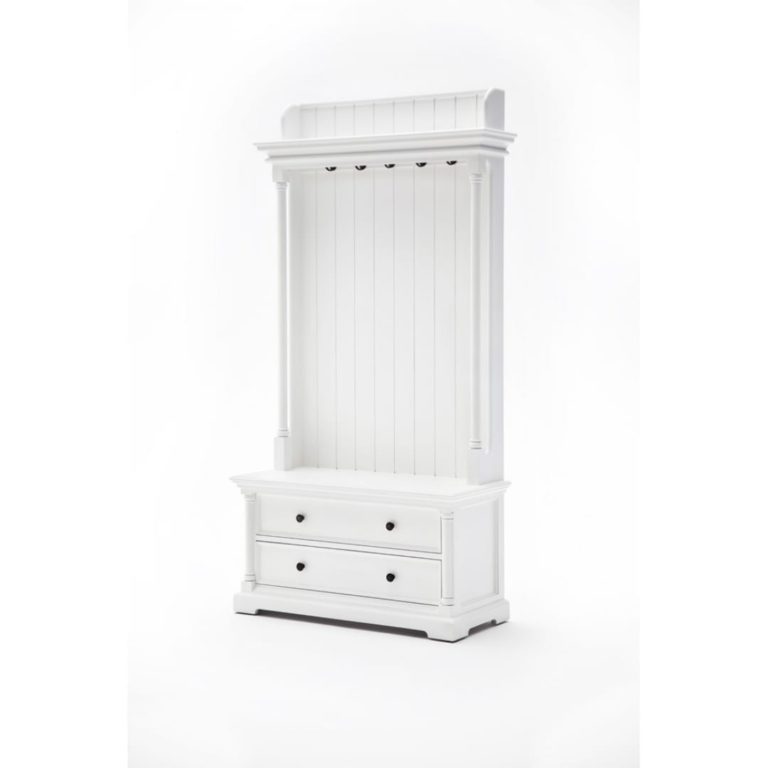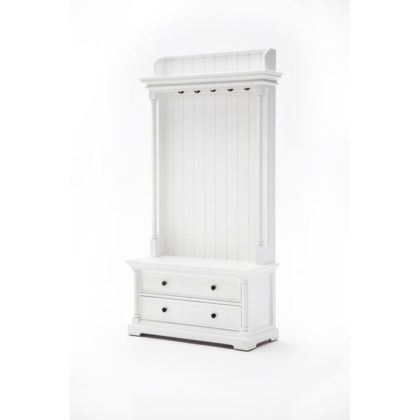 And then of course, a selection of antique brass hooks which can accommodate a number of your guests' coats or jackets with ease. There is absolutely no way that anyone could possibly hang their coat without commenting on how irrefutably gorgeous this piece of furniture is.
The seating area is housed above two generous drawers which can be used to store your shoes, – keeping the hallway free of clutter and unnecessary obstacles. Of course, we only get one chance to make a first impression as they say; so, you'll want to keep your hallway as clear as possible for when you are hosting guests. What better away to do so than with this gorgeous Provence Hall Tree?
There is a comfortable seat cushion included, which adds that extra bit of comfort at day's end. It is made of durable 100 % cotton, with a removable cover for easy cleaning. In addition to that, this piece boasts attractive wainscoting which forms a detailed backdrop to the unit, making this piece a visual treat when you step into your home.
No longer should you have to stress when you're rushing out the door, as you can't find your hand-bag or your coat should it be raining outside. This handy Hall Tree can conveniently store everything that you need on hand, without a fuss.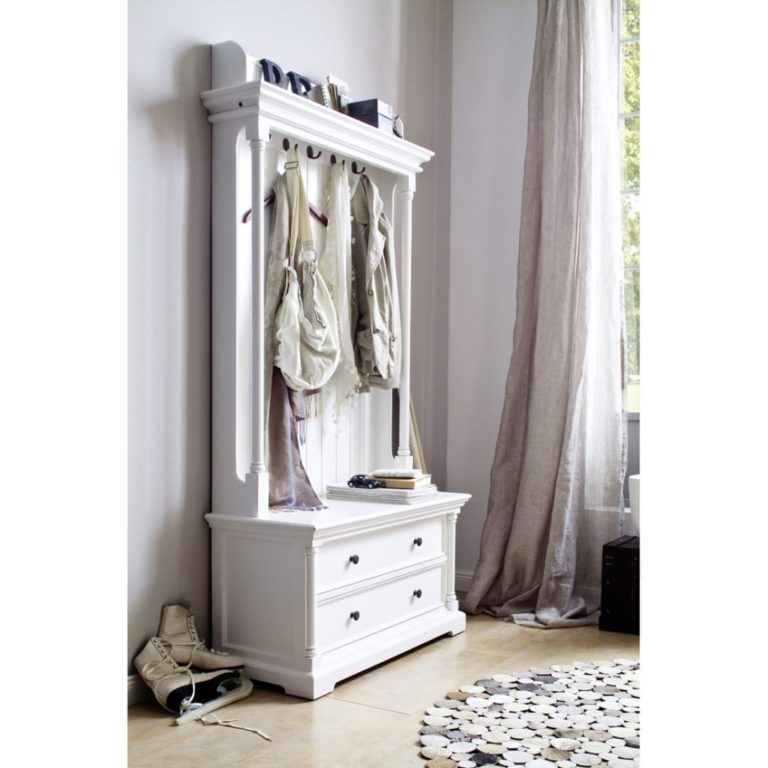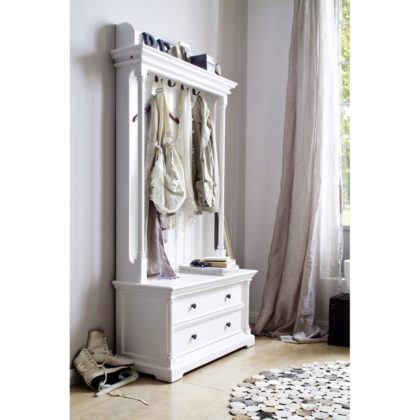 So, if you'd like to treat yourself (and your guests) to this wonderfully practical item of furniture, then do not hesitate to make your purchase today!
If you would like any additional information on this piece, or the other incredible items available as part of the Provence range, – simply get in touch with us at your convenience. We're always happy to help!