As featured in our colour pop post, Pop in Some Colour, this season is all about bright and bold colours.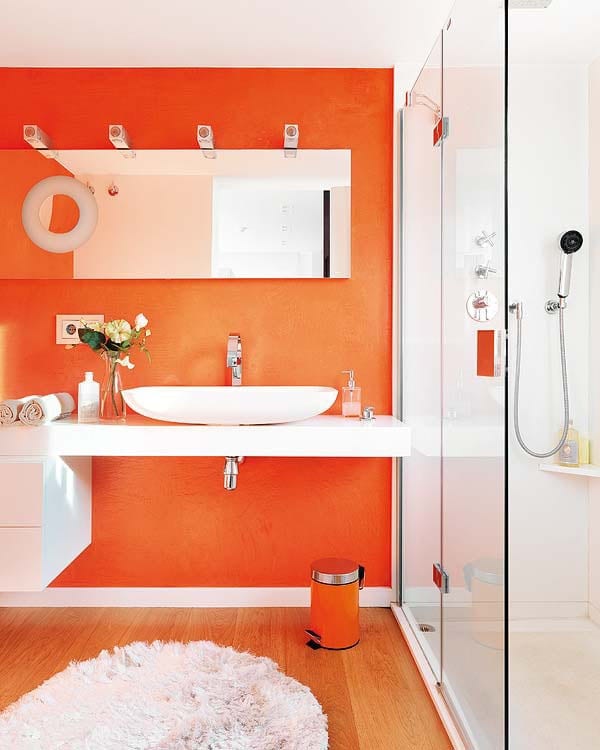 But if you're not feeling brave enough to mix it up with clashing colour choices – include a burst of unexpected hues to enhance your bathroom décor.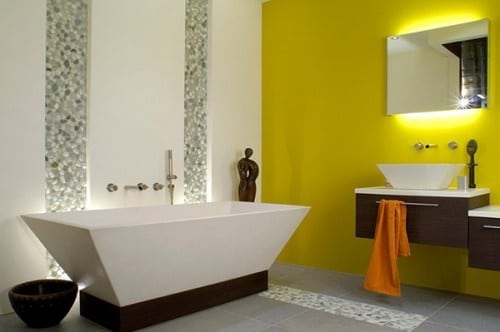 Monochrome schemes were massively influential last year. With winter behind us and the sun beginning to rear it's head, splash out in colour.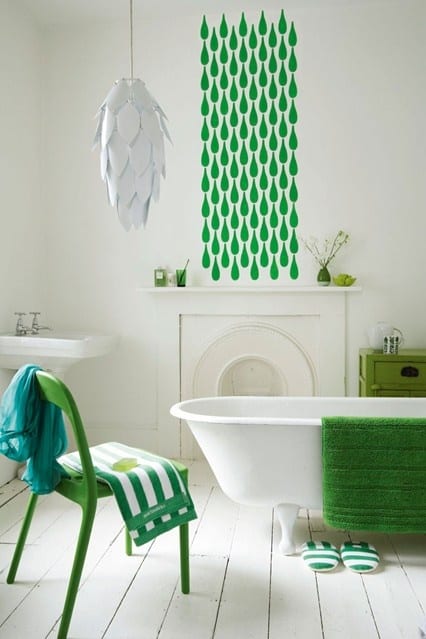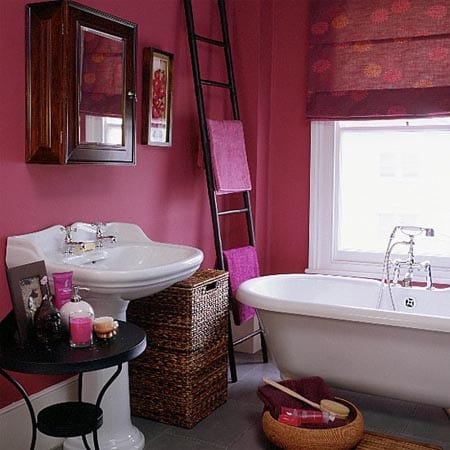 It's a simple yet effective way to decorate your bathroom. Stick to one certain colour and include features, such as towels, bathmats, shower curtains and toiletries in the same vivid colour to uplift the décor.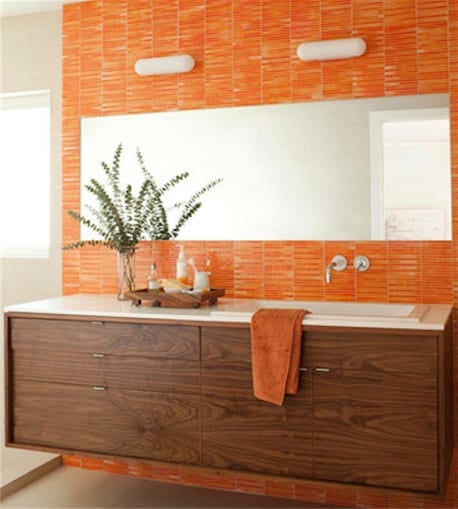 If you're wanting to create some drama, you can include an eye catching wall feature or window blind.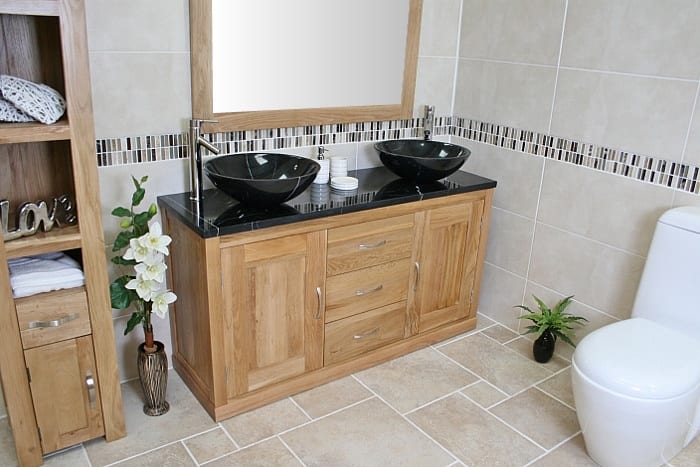 The key to succeed in this trend is to keep the bathroom fittings minimalistic. This unit from Bathrooms and More Store is a great piece and will be complementary to colours like orange, purple and red.
Be courageous with colour choice and your bathroom will shine. For more great products check out Bathroom and More Store.