Need a New Sideboard? Look No Further Than Our Coastal Chic Range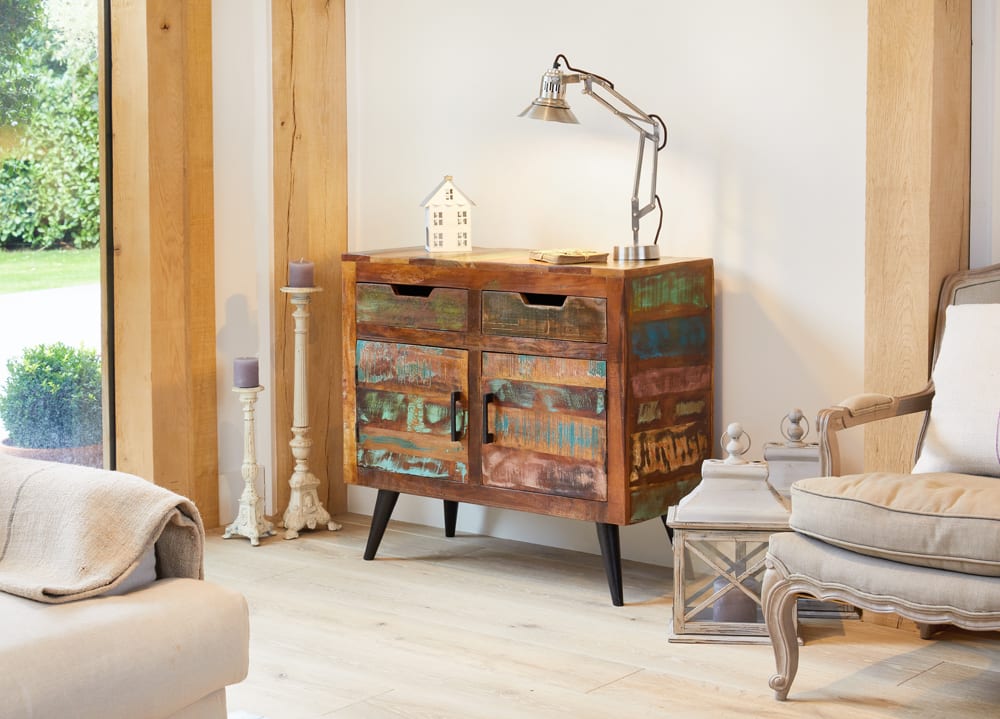 What Makes this Sideboard So Unique?
As you can see from the image above, this sideboard is a truly gorgeous looking piece. It's rustic character and beautiful blend of colours are truly irresistible and will surely fit perfectly somewhere in your home. Perhaps you're in the process of renovating a room and this particular style has caught your eye? Or more likely you weren't panning on renovating a room though now after seeing this must have piece; you're going to have to build your room around it. There's no shame in it, we love our Coastal Chic Range as well!
You can feel the authenticity oozing from this piece, giving your home a vibrant coastal feeling. To top things off, each piece of furniture is handmade, constructed using reclaimed timbers and have been designed to last a life time.
Reclaimed timbers? Designed to last a lifetime? You may not be convinced, particularly when I tell you that some of the timbers used to create this wonderful furniture range are between 50 and 100 years old! All reclaimed from areas in Southern India.
But worry not, as each piece has been assembled carefully and professionally by skilled craftsmen who pride themselves in what they do. The hard-wearing sating lacquer that protects this re-purposed wood is resilient, while effortlessly emphasising the colours and character of the timber.
Following that, the wood is bound together by striking and sturdy iron which truly completes the rustic and reclaimed feel. Steer away from the boring and the dull and add character to your home! A piece of furniture that will surely strike up conversation amongst your visitors every time.
Beautiful, purposeful and affordable; but that's not all!
When you order anything from our Coastal Chic Range, not only are you going to be furnishing your home with some truly stylish and characterful pieces; but you'll also be doing your bit for the environment!
It's no secret, the impact that humans have made on the Worlds wooded areas since the dawn of the industrial revolution. Which is why we pride ourselves in being as eco-friendly as possible when it comes to sourcing our furniture. Most of our ranges are built from trees grown in certified and sustainable plantations; whereas the Coastal Chic Range uses reclaimed wood and re-purposes it into magical, timeless pieces of furniture.
Dimensions
The overall dimensions of the sideboard are H83 x W91 x D40 cm.
The base of the unit sits 20cm off the ground.
The sideboard has two drawers and two cupboards.
The two drawers have internal dimensions of H10 x W35 x D33 cm.
The cupboards each have a shelf, with internal dimensions of H15 x W33 x D35 cm.
This is a solidly constructed piece of furniture and only needs the iron legs to be attached.
Heavy duty packaging.